Release on Home Detention Curfew
By: Lorna Elliott LLB (hons), Barrister - Updated: 13 Jul 2020
|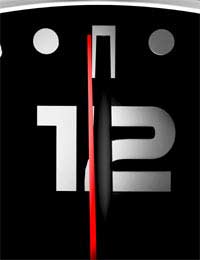 Offenders sentenced to determinate sentences of imprisonment for more than three months but less than four years may be entitled to release on Home Detention Curfew. This is an initiative that allows an offender to be released from custody up to 120 days early as long as they abide by strict conditions on licence. It was designed to allow an offender to get used to being back in the community and thus allow for an easier transition from prison to home life. Home Detention Curfew is as it sounds; the offender is allowed to go home but must ensure that they are inside the house for specified periods (usually during the night.) The requirements of Home Detention Curfew are that the offender must stay within the four walls of the property during the hours of the curfew, which means that it is not acceptable to go into the garden (e.g. to smoke, or to join in a barbeque).
How Does an Offender get Home Detention Curfew?
Not all prisoners are eligible for home detention curfew. Some will be excluded by virtue of the nature of their offence, in which case they may be classed as 'presumed unsuitable' (and will not get HDC unless there are exceptional circumstances and the governor agrees to release on HDC) and others will not be eligible because their sentences are either too long or too short. If not automatically excluded from the home detention curfew scheme, prisoners are assessed before their HDC date, i.e. the date upon which they would get HDC if they were assessed as suitable for it.
Offenders who are not excluded from the scheme will be assessed by the probation service to find out whether they can be released on HDC. This includes passing a 'risk assessment' and ensuring that a home circumstances check is carried out satisfactorily (the place where the offender will live while on HDC.)
If an offender is refused HDC, they can appeal the decision by submitting a complaint form to the Governor, setting out the reasons why they think the decision is wrong.
Practical Elements of HDC
If an offender is released on home detention curfew, they will need to agree in writing to the licence conditions. These are usually to stay within an agreed address between 7am and 7pm every day. The property to which they are 'tagged' can either be their home address, a hostel or another approved premises.
The curfew is enforced by way of an electronic monitoring device that is installed at the offender's pre-approved address. The offender is monitored by way of a 'tag' around their ankle.
What Happens if an Offender is Recalled?
If an offender does not comply with their curfew, the monitoring system will alert the contracting company that provides the tagging system and the offender may be recalled to prison. If this happens, they may not be re-released until their automatic release date (usually at the half-way point during their sentence.) If an offender is recalled to prison for breaching their tag due to circumstances that were not within their control (e.g. not being able to remain at the curfew address anymore) they may be able to apply for a further review of HDC once an alternative address is found (and subject to that address being deemed suitable.)
You might also like...
My partner let a homeless man stay at his home the person sneakily for his tag box put in without asking permission he really needs him to leave how can he get him to go without involving police because he is from Romania & he was just letting him stay a few night now it's going on to 3 weeks he is not listening to my partner he keeps asking him to go but he is just playing dumb please help, I refuse to stay with my kids there because of him been there please help thanks
Polla
- 13-Jul-20 @ 12:22 PM
My friend is eligible for hdc on 24th july but he has has another case which is ABH, will he still get his tag?
Zuls
- 28-Jun-20 @ 2:58 PM
My son is due to 28th July on tag to his parents home but been refused why is this can we appeal.
N/A
- 24-Jun-20 @ 3:57 PM
My partner was sentenced to 7mths. And is due out in September. Or july if he gets his tag. But probation rang me then my partner was asked to provide a secondary address. Does anyone know why?? as the first address he provided was actually hes own address. It's so confusing and no one seems to tell you anything
Rachaelee
- 23-Jun-20 @ 4:46 PM
My partner cut his tag off and was recalled back to prison will he have to serve the rest of his licence ot will he get out in August half way of his sentence?
Kel
- 25-May-20 @ 10:59 PM
Hi my partner has got 7 months left out 10 month sentence he just got hdc papers for tag we have a baby and he was sentenced for weapon he is pre summed unsuitable but got paper does this mean he will get it ?
Sj
- 14-May-20 @ 12:57 AM
Hi wondering if anyone could help my partner is a D cat prisoner soo he gets 4 nights stay out a month he address is at a family membersand we have tried to move the address to mine and the probation said they did not find my address suitable but will not give a reason to why not his crime was gbh I do have 2 children but I can't see he a risk to the children it was a pub fight that got out of control he has his own children This is his 1st time I'm prison and had a few petty convictions before hand but nothing much the fact he never met his probation officer because he new and covid mean he can't see him I think it's areally unfair to make his mind up with out meeting my parter
Danni
- 30-Apr-20 @ 11:41 AM
Hi I'm on tag my partner is about to get his hdc paper can he get tag at my address as I'm on tag aswell
Cs
- 29-Apr-20 @ 12:17 PM
Does anyone know if you can have 2 people tagged to the same address? As my partner is due to get his tag papers for his hdc but I'm also on tag and need to know if he can use the same address. Cheers
Hi my partner got 6 months but dies 12 weeks he applied for tag at the start of sentence his eligibility date is in 2 weeks time and still not had a home risk assessment anyone else had this problem before ?wondetibg how long the process can take please if anyone can help me out x
Jaci
- 30-Mar-20 @ 4:39 PM
My partners received his released date and hdc date, does this mean he is eligible for home detention curfew or does everyone get 2 dates?x
Muddypuddle
- 27-Mar-20 @ 1:47 PM
My partner was In prison (2018)then he came out on tag then on 5th April 2019 he got recalled and then sentenced on 15 May 2019 to 18 months in prison but tag papers came through his cell door saying he is eligible for tag..so ishe aloud to get tagged or has all tag rights been taken away from him because he got recalled and sent back to prison?
RLeiigh
- 25-Mar-20 @ 11:50 PM
My partner is due to be released on tag on the 7th april he is in the oakwood prison and they have just gone into lockdown will he still be out on the 7th april on tag?
sophie
- 24-Mar-20 @ 9:21 AM
My boyfriend is 2 weeks away from his curfew ending at an Approved Premises and he has asked his probation officer if he could come to live with me because of the corona virus if there is a lock down and the probation officer flatly refused saying that he had to approve his self in society before he would even consider asking Mappa if he could stay the night..When i got with my partner i asked his solicitor to send me everything that my partner had ever done....there was no stone unturned and i did that as i have a child and there was not one thing in there that ever said he had or would hurt a woman or child he had a fight with someone who attacked him and because if a previous offence he got put on IPP and sentenced to 2years and done 10 years in that time he was a model prisoner...is there ANYONE THAT CAN GIVE ME ADVICE AS I DON'T WANT HIM IN LOCKDOWN AND NOT BE ABLE TO BE WITH HIM IF WE GO DOWN IN LOCKDOWN BECAUSE OF THE CORONA VIRUS...
this is the 6th time my son has been sent to prison in the last 12 mths for breaching a restraining order on myself due to his drug habit? hes saying he may get released on tag at a bail address but as alwaz wherevlways whenever hes released he has nowhere to go and turns up at my address where i accomodate him for a week then the same scenario "drugs drink mental abuse etc etc but if he is lucky to get a b abd b etc through council it is always where alcoholics and drug abuses are? not saying he even wants to change but?????????? he again has no ddress to go to so the scenario starts again and he will b back within 2 weeks max??????
sumo
- 8-Mar-20 @ 3:08 PM
i have heard of 4 month tag but can a prisoner be on a tag for say 6, 8 or 12 months at their discretion
merryweather
- 5-Mar-20 @ 11:20 AM
Can anyone help me my partner in prison he only got 4 weeks he got 2 weeks left he applied for tag and I had probation rining me to confirm that I will allow the tag in my home then she send email to the prison that I will allow it and is date to come on tag is to morrow but how long does it take to be processed in prison to tell him yes he can please someone help me out
Hi my bf has just recieved his tag forms. Es currently just done 8 months and his proper relise date is September this year. He has a job and has had 4 good comments how long will he get to know wen and if this has been accepted?
Hi my partner was sent to 18 months how does he apply for the tag or is there anything I can do to help him get released on the tag
Kaz
- 15-Feb-20 @ 4:20 PM
My partner put in 2 address now for hdc tag and both been refused but the last address was his father in laws address which is a 3 bedroom house and only he lives there and police never been called at the address does anyone know why this would of been refused and what can we do to appeal this decision the prison wont say why this is. They asked him for a 3rd address but he dont have one and they dont do bail hostel this is just a headache in its self. Please hope someone can help me
Louilou
- 1-Feb-20 @ 10:09 PM
My partner is applying for the tag can anyone tell me how long the process takes ??? What stages there r to it until we get final outcome thanx
Shirley
- 1-Feb-20 @ 9:50 PM
Hi, does anyone know if 2 different people with HDC can be at the same address? One brother is already at home on tag and the other is due in 2 weeks. There will be a 1 week overlap when they are both on tag - is this possible?
Nikki
- 15-Jan-20 @ 10:22 AM
My ex on two year release I say he cannot have our child live with him , in case he gets recalled
Tobykin
- 11-Jan-20 @ 8:55 PM
Can Mx ex have our son living with him if he is on a two year release I say no as I am against it
Tobykin
- 11-Jan-20 @ 8:53 PM
My friend is on a tag until spring hes not had any throuble in jail and is complying with his tag, has anyone arranged a late night out on a tag ? I want to take him to a music concert , his age and the schedule and native country of the artists involved mean that this is a once only possibily....has anyone ever done this?
Bobby
- 17-Dec-19 @ 10:48 AM
Reply to Keira Duffy Hi Keira. Going on recent experience he should do between 10 / 11 months inside providing hes a good boy , he'll get his tag first day of release after clocking on with probation, he should apply for the curfew as soon as he gets settled inside to give them time to process the application . and make a home visit before his release to make sure the address is suitable ( doesnt always happen ) i hope the time goes quick
raj
- 17-Dec-19 @ 10:36 AM
I'm just asking for someone because my friend is on tag from 7:15am till 7:15 pm if he missed the time and he was late home by 10 or 12 minutes would he get arrested for that
Natalie
- 12-Dec-19 @ 8:24 PM
My partner of 3 years is due to be released on tag next Tuesday, but has been refused our home address due to a call out from the police 3 years ago when we had an argument. We have 2 children together 4 and 7 months! His tag address is 2 hours away from home in a bail hostel. Is there any thing we can do so he can come home? It's causing me so much stress and anxiety.
Emz
- 27-Nov-19 @ 10:19 PM
My son was released from prison on HDC tag but a few weeks afore his tag finished there was a incident at there address where he didn't feel comfortable staying so left we rang police and made a statement and he went to a different address then 5 days afore his tag was to be removed they recalled him but that was 4 weeks ago and just arrested him what will happen now he has been took back to local prison I'm really worried as had a lot of problems in there last time
Lisa
- 6-Nov-19 @ 2:26 PM
My son was on HDC tag at a address but just afore his tag was due to be took off there was a incident at the address where he didn't feel comfortable cause was been threatened so left and 5 days later got recalled but police hasn't been till today which is 4 weeks since what will happen anybody help please as really worried as self harms
Lisa
- 6-Nov-19 @ 2:13 PM