Release on Home Detention Curfew
By: Lorna Elliott LLB (hons), Barrister - Updated: 16 Aug 2017
|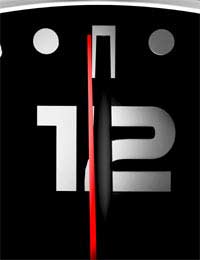 Offenders sentenced to determinate sentences of imprisonment for more than three months but less than four years may be entitled to release on Home Detention Curfew. This is an initiative that allows an offender to be released from custody up to 120 days early as long as they abide by strict conditions on licence. It was designed to allow an offender to get used to being back in the community and thus allow for an easier transition from prison to home life. Home Detention Curfew is as it sounds; the offender is allowed to go home but must ensure that they are inside the house for specified periods (usually during the night.) The requirements of Home Detention Curfew are that the offender must stay within the four walls of the property during the hours of the curfew, which means that it is not acceptable to go into the garden (e.g. to smoke, or to join in a barbeque).
How Does an Offender get Home Detention Curfew?
Not all prisoners are eligible for home detention curfew. Some will be excluded by virtue of the nature of their offence, in which case they may be classed as 'presumed unsuitable' (and will not get HDC unless there are exceptional circumstances and the governor agrees to release on HDC) and others will not be eligible because their sentences are either too long or too short. If not automatically excluded from the home detention curfew scheme, prisoners are assessed before their HDC date, i.e. the date upon which they would get HDC if they were assessed as suitable for it.
Offenders who are not excluded from the scheme will be assessed by the probation service to find out whether they can be released on HDC. This includes passing a 'risk assessment' and ensuring that a home circumstances check is carried out satisfactorily (the place where the offender will live while on HDC.)
If an offender is refused HDC, they can appeal the decision by submitting a complaint form to the Governor, setting out the reasons why they think the decision is wrong.
Practical Elements of HDC
If an offender is released on home detention curfew, they will need to agree in writing to the licence conditions. These are usually to stay within an agreed address between 7am and 7pm every day. The property to which they are 'tagged' can either be their home address, a hostel or another approved premises.
The curfew is enforced by way of an electronic monitoring device that is installed at the offender's pre-approved address. The offender is monitored by way of a 'tag' around their ankle.
What Happens if an Offender is Recalled?
If an offender does not comply with their curfew, the monitoring system will alert the contracting company that provides the tagging system and the offender may be recalled to prison. If this happens, they may not be re-released until their automatic release date (usually at the half-way point during their sentence.) If an offender is recalled to prison for breaching their tag due to circumstances that were not within their control (e.g. not being able to remain at the curfew address anymore) they may be able to apply for a further review of HDC once an alternative address is found (and subject to that address being deemed suitable.)
You might also like...
seekin information, my partner has currently been served with 26weeks, do half! hes been granted his HDC when he was jn court he didnt like the fact he was gettin sentenced due to the offences bein 2 n half years ago, anyway so him bein in court he got his hair off and taken his bandage off his arm and threw it infront of him ( no 1 was sat directly infront of him) now hes gettin done for comman assault can he have his tag taken off him once its gone thro and granted? can 1 police officer charge him with the common assault? :-/
louise
- 16-Aug-17 @ 3:17 PM
If in a rented property do you have to ask landlords permission to have someone in the property on the tag?
M.buc
- 27-Jul-17 @ 7:48 PM
Hi there oh has hdc September for my current address but landlord selling this and I have to move what are the procedure I have to take so it's all above board and he still gets his tag?
Ema
- 19-Jul-17 @ 2:13 PM
Hi my boyfriend has been sentenced and has to do 21 month for abh section 47. He has been given an eligible tag date for October. It was domestic related so I am wondering weather he is likely to get tag. He has never been done for domestic before although he has had an assault 7 years ago in 2010. He was given tag for that which he never breached. This is his first ever sentence and first time in prison. I want him home asap but the domestic happened at our home adress. Nothing like this has ever happened before and he was very drunk. Do you think he is likely to get tag? Is there any way I can help, by speaking to probation myself? Thanks
Me - Your Question:
Hello my partner has been put in prison for blackmail small scale he was sentenced to 15 months but serving 7 and a half he has mental health issues he has done everything in side he is suppose to will he be able to get hdc
---
Our Response:
We cannot predict whether your partner will be granted a HDC tag. You can see more via the link
here
which will give further information regarding whether he may be eligible.
CourtroomAdvice
- 3-Jul-17 @ 2:16 PM
Hello my partner has been put in prison for blackmail small scale he was sentenced to 15 months but serving 7 and a half he has mental health issues he has done everything in side he is suppose to will he be able to get hdc
Hello ive spend hours and hours looking all over the interent reguarding hdc. My other haff got 16 months. Half with good behaviour. Which he has be has been. Was in education and now working full time. He has applied for hdc but i really dont know if it will be granted for not? He is in for theft and has been well behaved inside , but he is at high risk of reaffending. He has a breach from 2010, that is 7 years ago! Does that really make a difference? Just really want to know your opinion and if you think its likely to be granted. The residence hed be coming out too wont be an issue as i know what the criteria holds.
Hi what is the regulations of not eligible for HTC due to 116 of recall.
Kirsty
- 19-May-17 @ 9:43 PM
Hi there, my partner eligibility date for hdc is next week, when will he know if he's going to be released. Would he have found out by now if it was approved, feels like banging my head against a wall no knowing anything, it's his first offence non violent or drugs, and he's not had any trouble inside. Just want to know if he would have already been informed about it. If it was going to happen
Lou
- 10-May-17 @ 10:35 PM
Can my boyfriend get hdc with a 48month sentence exactly
Hi my boyfriend was sentenced to four years exactly for being concerned in the supply of class a.can he get hdc or parole he's a good inmate and follows all the rules.
Boo - Your Question:
If someone has a three year sentence for gnu will they be able to have a hoc?
---
Our Response:
Prisoners serving sentences of between three months and four years can be considered for the scheme. Please see link
here
for more information.
CourtroomAdvice
- 17-Mar-17 @ 11:29 AM
If someone has a three year sentence for gnu will they be able to have a hoc?
Boo
- 17-Mar-17 @ 12:38 AM
Hi Is someone sentenced to a six year sentence eligible for HDC ?? Or to go to a parole board and ask for HDC? If first time in prison no other convictions and not for a violent crime. Also done all course available while inside currently cat d prisoner ? Any help appreciated
If I said I would allow someone to have a tag curfew at my address and circumstances change can I change my mind
Lou
- 24-Feb-17 @ 8:57 PM
Can my partner go for tag if he has another outstanding charge that he is currently on unconditional bail for ?
Maria
- 22-Feb-17 @ 8:47 PM
Jacko - Your Question:
My son got 4 and a half years can he get hdc
---
Our Response:
A HDC tag is available only to prisoners with sentences between three months and four years.
CourtroomAdvice
- 8-Feb-17 @ 2:46 PM
Hi. Was woundering if anyone knows roughly how long it takes for the board to decide if someone is going to have hdc.. (tag) please.
vg229
- 7-Feb-17 @ 1:03 PM
My son got 4 and a half years can he get hdc
Jacko
- 1-Feb-17 @ 7:38 PM
Hi my fellow doing 30 months went in December 2016 they given him a rotl date for August and a another for Novemberwhat does this mean
Maz214
- 31-Jan-17 @ 9:47 AM
Hi my soon to be husband, has been in prison for a drug crime. They gave him 16 months,and he has been given a letter stating he can be released on the 17 November as a early release for tag. although he has a failed to attend court on his criminal record because of a mix up with court does anyone know if he will still be eligible. Thank you
Hi my bf is can have hdc but can't have it from my address because of previous domestic violence with ex partner :( I've been waiting 9 months for him and now it looks like I've got to throw it all away is there anything I can do so he can have tag at my address I love the man to pieces
Roxy music
- 25-Jan-17 @ 5:09 PM
Hi, my husband has been given a 14 month custodial sentence fir a nonviolent crime,and has a hdc date for sept 2017,since in custody my health has deteriorated,i have 3 children 1 of which is only 4 months old. Are there any human rights laws that can have him released early on HDC, because im not coping and my health professionals fear i may relapse without him around as im at high risk.
Kia18
- 1-Jan-17 @ 1:56 AM
Hi my husband is in prison for 14months in custody,has a hdc date for sept 2017,my health has deteriorated since his been in custody,is there any human rights law dat can have him released on hdc early as im not coping and have 3 children,1 child is only 4months old.my health professionals believe my health is deteriorating due to my husband's custodial sentence and fear for my well-being.
Kia18
- 1-Jan-17 @ 1:52 AM
Little elf15- Your Question:
No point posting in forums for advice coz no one ever replies!
---
Our Response:
As you can see from some of the comments below, we do reply. As we have hundreds of questions across many other sites to answer, we cannot get to them all. However, we do try to when and where we can.
CourtroomAdvice
- 19-Dec-16 @ 1:48 PM
Can you have you curfew set to more than one address? Ie my home and my girlfriends, or say your parents are divorced?
GoodL
- 19-Dec-16 @ 9:48 AM
No point posting in forums for advice coz no one ever replies!
Little elf15
- 18-Dec-16 @ 4:46 PM
Hiya can a prisoner be released on hdc on Saturday
My partner was sentenced to 26 weeks on 29/11 of which he has to serve 13 weeks. The probabtion service has not contacted him re HDC yet, can I do this for him and when is he likely to be approved or considered for HDC? Thanks
Posheeda
- 14-Dec-16 @ 3:31 PM
Neesa - Your Question:
My uncle has got 8 months sentence for dodging a fine and points he's first ever crime we want to apply for tagged release how does he do it can we do it for him and how long does the process take
---
Our Response:
If the prisoner is eligible for a Home Detention Curfew then risk assessments will normally begin around ten weeks before the start of the curfew date (where time allows), please see Offenders' Families link
here
.
CourtroomAdvice
- 14-Dec-16 @ 12:10 PM