Breach of Court Order: What Steps to Take Next?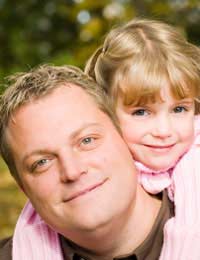 Q.
I have a court order in order to see my daughter. In court the times were agreed as to when I get to see my daughter. Her mother keeps changing the times when I can pick her up so is constantly in breach of the court order.
I am not happy with this and there is no reasoning with the mother. How do I take it back to court?
(C.T, 2 April 2009)

A.
Contact Orders
A contact order is a court order which sets out the circumstances in which someone who does not live with a child may see that child.
Contact Orders
often relate to a parent's contact with their child but they may also be made in relation to contact with the child's grandparents, brothers and sisters or other relatives.
Breach of a Contact Order
The odd deviation from the terms of a contact order may be forgiven. However, it can be very frustrating for a parent without custody if the parent with custody seems to be deliberately preventing contact. Talking to the other person should always be the first step. If - as in your case - this gets nowhere, a letter from a solicitor reminding the other person of their obligations may work. If they still refuse to comply, an application may be made to court.
Warning Notices and Enforcing Contact Orders
All contact orders made since 8th December 2008 contain a warning notice setting out the consequences of failure to comply. A contact order varied by a court after this date should also have a warning notice attached. Before applying to enforce a contact order made prior to that date an application must first be made to have a warning notice attached to it.
An application to have a warning notice attached to a contact order is made using form C78 which is available to download from the HMCS (Her Majesty's Court Service) website.
The Court's Powers to Enforce a Contact Order
If a court is satisfied beyond reasonable doubt that there has been a breach of a contact order, and that there is no reasonable excuse for the breach, they may make an enforcement order. An enforcement order requires the party in breach to carry out between 40 and 200 hours of unpaid work, which will be monitored by the probation service. If breach of the contact order has led to financial loss – for example a cancelled holiday - an application may also be made to the court for financial compensation.
An application for an enforcement order, or for financial compensation, is made using form C79, which may also be downloaded from the HMCS website. The application may be made to the court which made the contact order or to any court which has the power to deal with family cases.
The court also has the power to find that an individual is in contempt of court for failing to comply with a contact order. If a party persistently breaches a contact order they may be held to be in contempt of court and could be committed to prison or fined.
It would be advisable to seek legal advice about your situation before making an application. The Citizens Advice Bureau should be able to provide free legal advice about the steps to take following breach of a contact order.
For more information about family courts and what to expect take a look at our article
What Happens at Family Court
.
You might also like...
Just hoping some1 can help me shed some light on what I need to do. I have a court order in place since July 2015. My ex and I have been working well with this up until my daughter really started to struggle with anger issues and began to have outbursts where she would start to trash the house and to the point where she would try to become physical with myself and would also provoke her brother to start off a fight so she couldin some way release her built up anger out. I was becoming more and more concerned as she was constantly blaming me for the break up between her dad and myself. I spoke to the ex and we both agreed that it may be best for her to try and woke out why she was so angry inside and stay with him for a while to see if it would help to calm down the situation. I have said to my ex I feel she could do to talk to some1 about how she is feeling inside and to stop projecting on to everyone else. I felt i have a duty of care towards both of my children and work through what was at the source of her outbursts. My daughter is 11 and my son is 10. Now its got to the point where she is now wanting to stay with him. Her being with her dad was to help her work through her issues and not for her then to make the decision that she now wanted to live with him. My ex doesnt seem to want her to talk to a professional where as I feel it will help her and not to run away from it all. I have never bad mouthed her dad but i know he has about me to her which is why she constantly blames me. Theres was never any point in telling her what went on and she will go straight to her dad and he will deny it and therefore call me a liar. Now I feel i am left in a situation where even now everything that was stable in our life being my home with the children is haning in the balance. I am really suffering badly with anxiety and feeling like I am in limbo with all of this as he is supporting her just to run away from her issues and not actually face them and return home back to having shared custody. My ex was very controlling which caused the breakdown of our relationship. This has been going on now for nearly 6 weeks. I just dont know what to do and this doesnt just effect me it effects my son. Our home everything.
Twighlightsparkle
- 4-Jan-20 @ 12:24 AM
Hello does any one knows what form I have to put in court if my ex is not complying with court order related to financial support for child care? Many thanks
Lily
- 31-Dec-19 @ 8:59 AM
Hello my boyfriendex girlfriend has breached a no contact order by allowing him to stay with her over Christmas and new year when it is meant to be indirect contact only how do I go about reporting her she accused him of all sorts including rape assault and battery and has now split our family as I am 8 months pregnant x
Eve
- 27-Dec-19 @ 8:38 PM
My son gained a Court Order in May 2019, to finally have contact with his baby son. Mummy has been as obstructive as possible, throughout the whole contact application process (it's taken 2 years). However, Contact sessions were finally set up in October 2019, although it took ten weeks to get six sessions done, due to various delays by Mummy. My son finally collected his two year old son from Mummy's parents house this week, for the first two hours away from Mummy. That afternoon Mummy contacted my son to say she had consistently had to force their son to go to the contact centre and also to go with Daddy for his contact session. She now says she will not force him to do anything again, and if the little boy won't go, she will not make him. The next contact session is Christmas morning(as per the Court Order) followed by the regular 2 hours on Thursday morning, which happens to be Boxing Day. Mummy has already told my son she can't make their son available for Boxing Day,or the day after (offered by my son as an alternative ). Christmas Day contact for my son has been an issue with Mummy and her parents throughout, because they do not want the little boy to have any relationship with his Daddy (or extended family ) at all, hence the suggestion that if he shows any sign of not wanting to leave her, she will refuse to carry out what the Court Order says. We have no time to get help with this (it's almost Christmas now) and Ifear that my son's longed for few hours with his little boy on Christmas Day will not happen. Can Mummy flout the Court Order like this?Can my son take anyone in authority with him, on Christmas morning, to ensure that he gets to see his little boy on this special day? Incidentally, the little boy is very close to Mummy, but he was not forced into the car for his first unsupported contact with my son. However, Mummy's interpretation of how he behaves will doubtless dictate whether she let's him go to Daddy for a few hours. Can anybody help us, please?
NannaC
- 21-Dec-19 @ 12:08 AM
First of all I would like to point out that in this case the father had residency and had done for 7 years. How does it work when the non resident parent refuses to return the child or picks them up from school on days they are not supposed to? Police refused to force mother to return the child, 18 months ago she kept the youngest child for a few weeks untill the father got school to call police on his collection day and showed them the residency order. Mother was banned from applying for residency for two years and now a further five years (untill the youngest is 16) It transpires that during the beach 18 months ago mother also fraudulently made a claim for child benefit which the father is fighting.
Prawny1
- 3-Dec-19 @ 1:22 PM
I have a CAO in place which orders very clear arrangements of my 2 children (now 3&4) and includes two hour contact with me on a Wednesday. However, in the recitals it states that as the children get older consideration should be given to this contact becoming overnight. The judge's transcript states "there is no reason why this should be long into the future and the arrangements just need a little time to bed in". The arrangements have been in place for 2.5 years and I have suggested moving towards overnight contact on Wednesdays. However their mother refuses. What can I do? What happens if I keep the boys with me on Wednesdays now and give her notice?
Hello, a court order was put in place when my niece was taken into care, it was for post box contact once a year. The foster parent who cares for my niece and nephew under a special guardianship started to let us have contact with the children phone calls visits and also dropping them to my home and leaving them with me and then collecting them later, now social services are back in contact as my niece is misbehaving and the foster parent has said that she thinks that all contact is going to stop now my worry is my niece is 15 she now knows where her family live and will run away to see us, she has just been at the hospice while my mum died her nan, surely to remove all contact would be a negative thing for her and would cause her emotional upset? Can this happen do we have rights. The contact was by post box as I was using drugs at the time she went into care and didn't admit this to the social services I'm worried sick can someone give me any advice
Lovemycavaliers
- 21-Oct-19 @ 7:03 PM
I have a court order in place with my ex, this has been in place and working for 4 years. He only has letter box access with my eldest not that he's not heard from him during that 4 years (he was smacking our eldest) however he still had weekly contact with an overnight stay with our youngest, a few weeks ago my youngest who is 10 broke down and confessed his dad has been mentally abusing him for over a year (I won't go into details it's too upsetting) obv I stopped contact and informed social services of the information my son had given me. Does anyone know what will happen next?
Rachiel12
- 16-Oct-19 @ 9:53 AM
Advice . I've recently got my second child arrangement order for my 10 year old . Due to the first one had my 15 year old on it but she now live with me after being abused by her mother . My x has no family left here who want anything to do with her . And our two eldest no longer talk to her . So basically has no One other than my 10 yo daughter . She's on about moving away 100 miles to a new job . My youngest dosent want to go cause it means no longer having contact with any family whatsoever . Plus it'll mean I will no longer be able to see her during the week . My ex says I can't stop her . But clearly she would be breaking the court order by just doing it . Plus my weekends would be approximately 5/6 hrs shorter with the extra travelling
Mooman
- 14-Oct-19 @ 7:46 PM
Been to court on and off for 6yrs, first time I was accused of hitting her, then I was accused of hitting my son so contact stopped again. It seems we're going back soon as whenever contact progresses to the point in which I was requesting in court which she refuses to agree to, then she cuts contact for made up reasons that never get proved and the judge just claims it's tit for tat as it's my word against hers. Now she is claiming my sons mental health is affected and instead of insisting he comes with me, she asks him is he going and he shakes his head and gets upset. I believe he wants to come as when we have contact he is perfect with me. How do I prove that she is manipulating him and lying when she says it's the contact progressing too quickly that's caused him to have his upsets??
Hurt man
- 13-Oct-19 @ 1:51 PM
And if you dare interrupt to ask a question during the court proceeding by God don't you get a telling off from the judge. If you sit there and let the mother say all her BS and not say anything then it's like you agree, but if you try and defend yourself the judge just gets mad and shuts you both down. Iv got a court case ongoing for over 1 year multiple failings by social services not doing reports on time or even turning upto court
Daz
- 25-Sep-19 @ 11:19 PM
Only seems law and courts are only there to persecute on the mother to father side not once ask the children or do anything when the father asks and has facts not scorned rubbish fact
Yup
- 17-Sep-19 @ 12:24 PM
My son has a Court Order to see his 3 year old son every other weekend Friday to Sunday and the other weekend only on a Saturday which Xmas and birthdays arranged so each parent gets the day alternatively.The mother changes all of this to suit her so that she has him all of the time and if my son disagrees we do not get to see him.The reaosn for this Court order in the first place was that my son did not see his son for 7 months when he was born and even though money was transferred each month to support him she still refused.The mother is a menace causing trouble every weekend with constant demands, refuses collection and pick ups and airs her views on social media to make my son look like a bad person and hes not.All he wants is to spend quality time with his son when he has been access to.Do we go back to Court as she was warned last time she was in contempt of Court?
I have a court order showing 50/50 care of 2 kids, with me sat/sun-wed, with ex wed to sat/sun. Eldest child returned to me Mon after a weekend school trip. I find ex at school intending to collect him and take him to me (to get suitcase back). I told him not to do this, how so I write to his solicitor to ensure this incident doesn't go unnoticed?
Kjames
- 10-Sep-19 @ 7:08 AM
Lavender . The same thing happened to me after numerous incidents regarding safeguarding and abuse as advised to stop contact only to deny it later on placing me in breach of court order and the judges ripped into me but wasnt concerned about the safety of my children at all , the whole system is a joke and it seems like many before your child has to be severely injured or worse before the people that are in place to protect them actual do their job .
Tricks
- 6-Aug-19 @ 8:34 AM
Hi my son was adopted in October 2016 and I've been trying and calling the Foster and adoption team and to find out letter box contact is not setup me, my husband and second eldest daughter signed but my older daughter and mother in law still not signed was supposed to get contact last November and then got told July but still not setup so social services breaking court order so need advice please
Sue
- 22-Jul-19 @ 11:32 PM
I had a court order to see my 3 children in which my ex breach of order. I went for enforcement order. My ex had breach the court order. The hand overs are between my partner and my ex. Not my self. Today on handover my ex had her partner with her and my kids. He seems to be a control freak. To the point it all kicked off. Never before have we had any problems with hand over until today. Things got really heated. I got the full blame for it all. The court order says hand over to be only my partner and my ex only. Am not sure if they have breach the court order or not.
Spot face
- 13-Jul-19 @ 11:37 PM
My exe has a court order to see his son which he does but the times on a Friday are not suitable. How can I get it changed and who do I need to contact at the court?
Squirrel
- 22-Jun-19 @ 7:50 AM
my ex for the last 4 years has been a nightmare, but a court order was put in place which gave him access in the last few weeks he has not turned up for contact and now other people have informed us he has leftthe island he did not tell us, i contacted the court they have said its not my fault that i haveturned up and made sure the child was available for contact, i asked about varying the court order they have said i do not need to (and i asked about getting rid off it all together, so we can get on with our lives, he also stopped paying maintenance )dont know were he is no phone calls nothing
Katie
- 16-Apr-19 @ 2:49 PM
Hi, My ex and I recently appeared in family court where I was granted an interim court order to see my child, however I have turned up on the last 4 occasions and she is not handing children over. She then tells a version of events that happened and my version, which differ greatly. What happens and how can it be proven who is telling the truth?
Does anybody actually comment back with actual legal advice?
Tinkiren
- 5-Apr-19 @ 4:52 PM
I recently applied for a CAO and have been to my first hearing. The court adviced him to stop ignoring my messages and reply as soon as possible to my messages. My ex still is ignoring me to have regular contact and will only let me have contact when he has his day off. What do I do now? Can I contact the court and let them know?
May
- 18-Mar-19 @ 4:39 PM
I've just been in court today after I put an application to vary a contact order and also my x partners application to enforce the contact order. However even though I suspended normal contact because of safeguarding concerns the judge was more concerned with his application and my breach of contact order. I've been told also that I need to get a letter from social services to prove that they advised to suspend contact. It's a complete joke they were not interested in previous domestic abuse or safeguarding concerns for the children just his rights nobody seems to be interested in listening to the children I just give up!
Lavender
- 25-Feb-19 @ 4:27 PM
Hello . I have a child arrangements order in place stating that my son resides with me and has visitation with his dad every other weekend and wednesdays etc... however for the last two weeks he has refused to return him and will only allow me to see him supervised visits with his family. He claims to have taken him because with me his life is in danger . I have 3 other children who all live with me and social services and other authorities do not have any concerns . My sons dad is using the excuse that i am in a violent relationship even though i am not . The police say they cannot get involved and social services say they cannot either . I cannot afford court fees . What do i do ?
Emsie
- 2-Feb-19 @ 7:08 AM
I have a court order set in place.I went through legal aid and managed to get a solicitor to help me.My ex partner has always been abusive towards me in every aspect just not physical more emotional mentally,verbally.I was very suicidal. My question is anyway I have a court order that he sees his child twice a week via FaceTime.I don't want to do this as he is being very abusive to me whilst my daughter is present and calling me infront of her.How can I get it changed without going court ???
My daughter has court order to see her dad every fortnight, long story short I ended up having to pay more because he wouldn't agree to picking her up on a Saturday morning he demanded Friday afternoon school even though the courts and myself said it wasn't possible to collect her every other Friday 3pm say but he demanded and cost me more,to him now not communicating with me and asking my dad to drop her off at station for 5pm due to work. this is in breach of his court order and also again he is in £2k over arrears because he isn't working where do I stand he has only collected her 5 max times from school because of work yet CMS state he isn't working . Where does the line stop breaching order and hasn't paid a penny toward financial dupoort. I claim nothing in benefit I work full time and have nothing apart from a beautiful daughter who loves me
Trace
- 11-Nov-18 @ 2:22 AM
Hi. I'm a step dad, and my stepson has contact with his father through a contact order everyother weekend, Wednesday evenings and shared holidays. The father is a known cannabis user and was told by the courts not to use cannabis 24hrs before contact and for the duration of contact, yet my stepson has said a number of times he believes his father is using 'Wacky Baccy' as he calls it, everytime he is there, which makes me believe he is drug driving with my stepson too as he does drop offs. Along side this my stepson tells me his father tells him to be naughty when he comes home to me and his mother, otherwise he will be told off. Can you please give me advice on what to do?
Dave
- 24-Oct-18 @ 4:11 PM
Could you please advise. When me n my ex divorced I stayed in the house with our 2 kids. He wanted his half of the equity in the house so as part of the divorce my mum lent me 15k to pay him off but he had to release all his interest in the property which I paid my solicitor £500 and a court order was raised.He was paid the 15k but never adhered to the court order so I stets the process of getting his name off . My bank paid my spicier fees for the new mortgage but we're charging me £318 to take his name off. I have asked him to pay this and he refuses. How do I stand as he has broken the court otder
Amber
- 22-Sep-18 @ 7:23 AM
I am at my wits end my ex has alienated me from my son and gained residency of him because my oldest daughter has got a few mental health problems he blamed her for the abuse that has blatantly been happening i have been following the court order and he had broken it last weekend because of the cusp of the half term holidays and i sort legal advice today saying that every thing he is not agreeing with and trying to force me to limited contact thats not even the allocated 50/50 half term holidays and its now making me so ill and feeling depressed that i am starting to feel like that because hes not agreeing with anything other than his started terms that i want to withdraw my half of the contact order and give up trying to fight for my sons rights
Missy
- 25-Jul-18 @ 8:41 PM
Can anyone please help, my wife has lost her two children to her ex, this was agreed in court yet he has completely stopped the children from having any contact with her via phone or other. There was a few orders set out by the court yet he has adhered to none of them, can somebody please advise of what the best steps are to take as she is an emotional wreck and as not spoken or seen her two children for 6 months now, she has tried to contact them all the time but he is brain washing them. Unfortunately we are not in a position to pay for solicitors, just some good advice would be most welcome. Many thanks in advance
Belly
- 27-May-18 @ 12:41 AM