Breach of Court Order: What Steps to Take Next?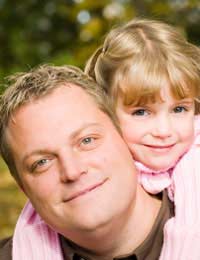 Q.
I have a court order in order to see my daughter. In court the times were agreed as to when I get to see my daughter. Her mother keeps changing the times when I can pick her up so is constantly in breach of the court order.
I am not happy with this and there is no reasoning with the mother. How do I take it back to court?
(C.T, 2 April 2009)

A.
Contact Orders
A contact order is a court order which sets out the circumstances in which someone who does not live with a child may see that child. Contact orders often relate to a parent's contact with their child but they may also be made in relation to contact with the child's grandparents, brothers and sisters or other relatives.
Breach of a Contact Order
The odd deviation from the terms of a contact order may be forgiven. However, it can be very frustrating for a parent without custody if the parent with custody seems to be deliberately preventing contact. Talking to the other person should always be the first step. If - as in your case - this gets nowhere, a letter from a solicitor reminding the other person of their obligations may work. If they still refuse to comply, an application may be made to court.
Warning Notices and Enforcing Contact Orders
All contact orders made since 8th December 2008 contain a warning notice setting out the consequences of failure to comply. A contact order varied by a court after this date should also have a warning notice attached. Before applying to enforce a contact order made prior to that date an application must first be made to have a warning notice attached to it.
An application to have a warning notice attached to a contact order is made using form C78 which is available to download from the HMCS (Her Majesty's Court Service) website.
The Court's Powers to Enforce a Contact Order
If a court is satisfied beyond reasonable doubt that there has been a breach of a contact order, and that there is no reasonable excuse for the breach, they may make an enforcement order. An enforcement order requires the party in breach to carry out between 40 and 200 hours of unpaid work, which will be monitored by the probation service. If breach of the contact order has led to financial loss – for example a cancelled holiday - an application may also be made to the court for financial compensation.
An application for an enforcement order, or for financial compensation, is made using form C79, which may also be downloaded from the HMCS website. The application may be made to the court which made the contact order or to any court which has the power to deal with family cases.
The court also has the power to find that an individual is in contempt of court for failing to comply with a contact order. If a party persistently breaches a contact order they may be held to be in contempt of court and could be committed to prison or fined.
It would be advisable to seek legal advice about your situation before making an application. The Citizens Advice Bureau should be able to provide free legal advice about the steps to take following breach of a contact order.
You might also like...
My ex took my six wk old nd three old we went court nd I got a contact order for six hours a week nd my oldest is never there nd he stopped contact we r goin court in june could I get custurdy
sam
- 18-May-13 @ 8:06 PM
Minnie - In the event of breach of a contact order there is a specific application to make to court using court form C79 (available from the court office or the court website).
My partner has just been to court because her ex wants custody of the children! An agreement was made that I cannot be around there children at all! This is apparently because of something that I done over 12 years ago. I was inprisoned in new York for 3 months for smuggling at the time a legal herb into new york which then they decided to classify as a drug. I spent my time and returned to England to find that the drug in which I transported is still legal here ( KHAT). I understand what I did was wrong on many levels!! I just need to know if this is a valid reason for the magistrates court to agree my partners ex husbands proposal? I would appreciate any feedback.
woody
- 8-May-13 @ 2:59 AM
Hi, my boyfriend has a no contact order on his ex and they share a child. She is ahrrassing both of us and he responded back to her the other day and she phoned the cops and had him put in jail. :( he just got out in February for breaching his probation. How long do you think he will get in jail? His probation is done in July?? Please help
shan
- 26-Apr-13 @ 2:01 PM
hi my brother has a court order for his children and his ex has decdided to say shes giving him a verbal warning and has stopped access could you help and tell us where he stands with this
minnie
- 20-Apr-13 @ 8:23 AM
I have serve my ex partner with a prohibited step order and it mention to bring back the child as soon as possible the court is serve.But what happen if he does comply with the court order?Can the police enforce any subject to get him to bring the child back?
My mother has a court order which says that she has to use a certain solicitor. She has had nothing but problems with this solicitor and has now put in a complaint with them. She is selling her house and now needs the solicitor. Can she use a different solicitor or does she have to stick to the same one as it is in the court order? Please contact me for any other information. Thank you.
Kelly
- 5-Apr-13 @ 12:37 PM
my children are 12 and 13 and i have had a shared residence order in place since 2008, of which their father has only had the 1st year of shared residence after it was put in place . he now wants it to start again and my children are unsure about it and are currently happy just seeing him one day over the weekend and a few days in the holidays. can they be forced, by him or the courts at this age, to stick to the residence order? please help, any advice would be great. thank you
I have a contact order have not seen my daughter for years her mother is nasty HELP
Phil
- 4-Apr-13 @ 5:29 PM
I have just got back from a family court case, I feel I have been unfairly cornered into accepting the terms of an order. can I cancel the order as I am the applicant? I am going to try and sort this out now without the court and with the respondent mother, is it possible to cancel the order without repercussions ?
I have a contact order to see my children each week and at each weekend.The order has worked , it has not been plain sailing but on my part , I have shown a level of flexibility to save for hardship.The order also leaves me with contact during the term school breaks , notably easter ,giving me contact time on wenesday and thursdays.however, my ex has decided to take a holiday with her new boyfriend , which is fine but it is an easter break and I have annual leave and have plans myself. There has been no communication - only her transmitting through the boys which in itself is emmotional and a burden. I have sent her an e-mail to explain that I have annual leave and do feel that any such change should be offerd in timely advance - and as such I have said no on this occassion.the ex is digging her heels and has breeched the order , leaving me as I feel helpless. what can I do?
Can anyone tell me why a mother has to pay travel expenses to contact centre under court order when her father contributes five pounds a week which was enforced by CSA. I now have to pay out 40 pounds a month on bus fares and take two buses whilst potty training my daughter! Had two accidents, two outfit changes before we got there. This seems so unfair that i have to pay out travel expenses to take her to see her dad whilst he gets away with paying five pounds a week. And to expect a mother who is not working, recieving benefits and gets no child support to do this. Surely this is so wrong. Anyone had a similar experience or know of anyone who can help? Any comments would be helpful. Thanx
concernedmum
- 31-Mar-13 @ 11:45 AM
felony stalking as victim and conclusion to contact forever stalker has made a small claims court civil for all legal fees again victim Is this allowed?
confused
- 27-Mar-13 @ 8:43 PM
at the final hearing after a lengthy battle me and my ex agreed and the court order was made offical by the judge.This happened on 26th February.I have now decided thta i wish to change it as i am not to sell the house now, can it not be changed at any stages
fab
- 10-Mar-13 @ 6:49 AM
HiI have a financial court order in place to sell my house. My ex and I are seperated now for over 2 years. I took her to court in October to try and get the house sold. Agreed on 75% (her) and 25% split. The house was as per the order to be marketed in January. January comes round and she plays games but we manage to put the house on the market for £60k more than the court order as I thought that would help her out and try our luck with the market as well. An offer was received of £45k more than the £580,000 house sale price in the consent order so she will get over £320,000 to walk away with. She is still not happy about this and dragging her heels saying she hasnt found anywhere to live. I know on top of this she can borrow up to £150,000 on her 16 hour a week salary. But, I know that she isnt even looking. I have my children every other weekend and live in a flat. Have just had another child and really need to move for the space. She says tough. What can I do I feel that I have not progreessed anything by taking her to court she is now going to say all the time that she hasnt found anywhere to live. I pay the mortgage on the property until sale. At wits end. Should I just take her back to court and if I do can she be ordered to pay the costs?Thanks
Confused.com
- 25-Feb-13 @ 11:48 AM
my ex keeps taking me to courthe never win s but he s using the family law court to continue the abuse i lived wit i heard about a law called issac1 where he will first have to go in front of a judge to get permission to take me to court .cant find any info on it has anybody heard about it
honeysuckle
- 21-Feb-13 @ 11:15 AM
My niece has broken her breach 10 times and she is due in court next week.will she get locked up for her bad behaviour please say she will.she hits her ill mum steals all her money if I say anything she starts and I dont want to make it worse for my poorly sister ,, my sister wont report it as she is scared of her as well please help.she also might be losin her house due to her daughters anti social behaviour
Trish
- 19-Feb-13 @ 5:51 PM
My husbands had a child with his ex she is 4 years old we live in Victoria and so did she until the mother took my husbands daughter and moved her to Tasmania with out telling us and she also changed her number 3 times so we had no contact or didn't no where our 4 yo was we went to court got a court order after some time payed over $10000she broke the first court order 3 times by just. Not bro bringing or 4 yo to us then we went back to court spent another $6000 got another court order in place and its been 6 months and already she has not brought our 4 yo 2 times because she dosent want to please what are we ment to do??
Simone
- 17-Feb-13 @ 12:01 AM
Hey I am a single mum of 2 kids my x boyfriend got a court order on me to see the kids and he lets them down in the pasted to wks what shall I do need help how do I stop my daughter getting hurt by him in and out of her life see
lovelymummy29
- 16-Feb-13 @ 10:42 AM
The dad has taken me to court on the 11 of may 2011 to get editional contact.But has had contact on a Thursday from 9:30 & drop off at the nursery at 9 on friday He has a saturday from 10 t which is a over night stay he surpose to come back at 2pm on Sunday. the baby paternal grand mother brings him back late all the time the court order has been breach. The babys dad had made another application to the court for aditional contact which he did not get.there are other arrangments now that he pick the baby up every other friday & has him at the week ends he brings him back to nursery on a Monday but the courts didnt do anything about the court order being breached what can I do?
babyface
- 8-Feb-13 @ 2:06 AM
I have a shared care order with clearly defined days so S knows when she is with me and when she is with her mum.She is with me around 60% of the time.recently S is sent from her mums to school with no dinner money or sandwiches and now she has started saying she doesn't want her on some of her days because she has no money.Will I get into trouble if I keep her with me? I don't think she's at risk of physical harm but emotional????? YES. Help!!!!!
My x and I was both ordered to share mortgage payments until house was sold by the divorce court in September 2012.I had a heart attack in November 2012 so my son offered him £50,000 rather then having to move because of my health. He accepted our offer so I applied for a mortgage in December, his solicitor had to draw up a variation order which was not done until 4th January 2013, my conveysancing solicitor sent papers in January that they took several weeks to return and then he refused to make his half of January's mortgage payment completion was on 5th February, I had to make his last pyment when mortgage was paid off, I am now £350 short on paying my solicitor fees. I called his solicitor and she just said he was not gaining anything by making the mortgage payment. I can't afford another solicitor what can I do about the money he owes me. His payment was made for £50,000 I thought they should of deducted it from his money.
Julus
- 6-Feb-13 @ 8:48 PM
Can anyone help me out my daughter has a prohibited steps order on my son inlaw,claiming domestic violence even though the cps could see though her lies and now so have I,we need a way of getting into court to get the order squashed the police did it once as my grandson has been diagnosed with cancer and it was through our concerns that the tumour Was found, now sheis under criminal investigation social care have inforced the order preventing him from seeing his son.we need to get the. Court order lifted but don't know how without loosing all his wages wiith a solicitor is there any way we can get into court without going through a solcitor this baby has been neglected and left to die by his mother yet the social workers are letting her call all the shots so we need to get to court so he Can see his son incase he dies. So any help is muched apreciated,
shell
- 5-Feb-13 @ 8:44 PM
My girls are now 15 and 11 and I saw them regually for the first 5 years when I divorced their mother. Then in August 2011 their mother stopped me seeing them. I applied and paid for a contact order almost immediately and although my eldest daughter didn't want to see me anymore my youngest daughter made it clear to her teacher and to CAFCASS that she missed me and wanted to continue seeing me. Despite my youngest daughter being upset at not seeing me it took 13 months to September 2012 before I got to see her again. Although it was against my ex's wishes a court order stated for me to see my youngest daughter firstly for 2 hours every fortnight and then gradually progressing to 4 then 6 and finally to 8 hours by early 2013. It also stated for other contact that the parties agreed to and that there was no order for indirect contact, overnight, weekend or holiday contact as they have taken my youngest daughters wishes that contact progressed gradually at my youngest daughters pace. The reason for contacting you for advice is because my ex is only allowing the contact hours as stated and is not allowing contact to progress whatsoever as the order mentioned. For example I have emails from my ex instructing me NOT to phone my daughter over Christmas (or any other time) and after I emailed my daughter just ONCE to wish her a good Christmas my ex threatened me that she would stop contact in a heartbeat if I emailed her again. I asked to have my daughter slightly later on the 29th December and for less than an hour longer so that I could take her to the Pantomime but my ex told me I could not do this and only have her for the hours/time stated. I am also not allowed my daughters personal mobile phone number. My ex also insists that I inform her of anything I plan to do with my daughter and my ex dictates where I collect and drop her off. How can contact progress at my daughters pace when any progress is flatly denied by my ex? Is there anything I can do in relation to the order? Is there someone at the court that can get the order changed or enforced? Or do I have to go through the whole Court process again?
kevj99uk
- 29-Dec-12 @ 11:51 PM
Hi could someone help, my brother lifted a prohibited steps order to allow his ex n child move to Scotland though a contact order was put in place an agreed my both parties with conditions that he was to have regular phone calls and a forwarding address. She moved n did not contact him at all so his only choice was to travel 400 miles to Scotland, he went to the school he knew his son was at, an a his ex was called to have a meeting, he was due to have his son that day n over Xmas. But she refused police were called and threats made by her family. He had to leave without his son. On going to the Scottish courts they said there was nothing they could do as the order was issued in Wales.
Maz
- 22-Dec-12 @ 12:19 PM
hi just wanted to know if you can help me in anyway ,my son goes to a contact centre to see is daughter we live a 5 hour drive away. we have been fighting in court for 2 years and he asonly seen is daughter three time at the contact centre, because is ex keeps phoneing the contact centre and is saying she is poorly ,my son is back and forth at court it cost him £20.000.00 pounds so far, she does,nt pay a pennie,how can she get away with this all the time,our soliciter andthe contact centre seems to let her get away with it all the time , is they anyone i can get intouch with who can help my son to see is daughter thats all he wants to do is see her.he was in a bad car accident 3 years ago and since the accident she stopped my son seeing is daughter she was 3 month old and he as been fighting to see her ,and now she is 2 years old is they anyone who can help him
nicknack
- 17-Dec-12 @ 10:14 PM
Question.... I have a court order for my ex to call me every Monday night to set two days out the week to see our daughter. Since the writen order was placed he has failed to call once. Can I get into trouble if he doesnt follow the order? What should I do ?
Lyna
- 17-Dec-12 @ 6:44 PM
Hi There myself and my ex husband have a shared residence order for our daughter.The court order states that we can change the arrangements as long as both of us are in agreement. 6 months ago my ex husband wrote to change the arrangements so that I had my daughter all week and he had her from fri night to sun morning.I agreed to that and we continued with those arrangements for 8 weeks. One night (4 months ago) she was dumped on the doorstep in floods of tears and has had no contact with him since and I have had nothing either. Last week he even dumped all her belongings (from his house) on his mother and fathers drive and told them he was disowning them for contacting me and still seeing her. She is so happy now and settled and doesnt want anything to do with her Dad and is quite adminent about that. Last night he left a message to say he would be collecting her from school on Monday as per the court order (original arrangements).She has been sick and now doesnt want to go to school on Monday. Is there anything I can do and can he force her against her will? I cannot afford to get a solicitor.
concernedmom
- 24-Nov-12 @ 12:41 PM
pls help - over the last 2 yrs i have become a bing drinker, getting myself into trouble with ss, so understandable they have their concerns with my ability to look after J (who is 5yrs old). my ex took me to court for a residency order - the court decided that it is best that for 6 months he lives with his dad for me to overcome my problems. i have contact rights but these seem to only be in place as and when it suits my ex. i had gone to pick my son up from school the other day with my mother after my ex had not shown up (he had told the school that it was me picking J up - this was not true), but the school said that my ex was now picking him up. i then received a call from ex to say that the school had said that i had been drinking THIS IS NOT TRUE AND THERE IS NO EVIDENCE TO PROVE THIS. since then i have been told by ex that i will not see J again, that we are going back to court and that i will never see J again. this is just one of many things that has happened since the order has been in place, i am sorting my problems but feel that my son is being used as a money making machine and is being hurt by what is going on. everyone just thinks that i have a problem with booze but forget that his father is violent and also spent 6 months in prison for an assult on another lady after we had spilt due to DV.
vgjr71
- 24-Nov-12 @ 7:12 AM
hi just seperated from my wife have 2 children i had reculare contact upto a few weeks ago she kept on thretening to take children away from me if i dont give her back my eldest child benifit back to her which i was intated to i did and she is still playing games so i took her to court and got a order i see them every wed/thurs after school until 7 pm and every 2 weeks on a weekend now she as put my boys in an after shool club on a wednesday so i am losing 1 hour with them surely that is breaking a court order
help
- 21-Nov-12 @ 1:05 PM