Pre-Sentence Reports
By: Lorna Elliott LLB (hons), Barrister - Updated: 21 Jun 2022
|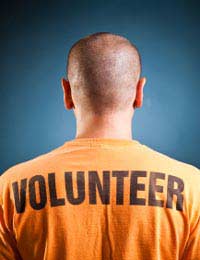 If you've pleaded guilty to a criminal offence, the judge or your defence lawyer may request a pre-sentence report. This is essentially an impartial report that gives the sentencing judge (or magistrates) an idea of your background and the most suitable punishment for the offence that you have committed. It is written with the seriousness of the offence in mind, as well as your suitability to carry out particular types of sentences (e.g. types of community sentences.)
The Interview
If a pre-sentence report is ordered in your case, you will have an interview with a probation officer who then writes the report on you. For obvious reasons it is important to cooperate with the preparation of the report as otherwise this can have a negative impact on the sentence you are given. Some courts actually make it a condition of post-conviction bail that you cooperate with the probation service in ensuring that the report is written. If you do not turn up to the appointment, you can sometimes rearrange if there are extenuating circumstances, while in other cases you may have to be sentenced without the report.
What Is A Pre-Sentence Report For?
A pre-sentence report is intended to give the sentencing court some understanding as to why you committed the offence, how you feel about it now, and what your background, family and work circumstances are. Using this information, the court will decide the most appropriate sentence to give you. It is important to note that the court does not have to go along with the recommendation in the report, and the probation officer's opinion is not binding on the type of sentence you get. This means, for example, that if you have committed a serious offence and the report recommends a lot of community punishment, you could still be sent to prison.
In practice, however, if you are sentenced in the magistrates' court the bench will nearly always go along with the recommendation in the report. It is quite common, though, for judges in the crown court to take absolutely no notice of the pre-sentence report and to pass a completely different sentence instead. In some cases, this may be a totally different type of sentence. For example, a pre-sentence report that recommends a Community Punishment Order of 240 hours may be ignored by a judge who imposes a six month period of imprisonment suspended for two years.
Who Sees The Report?
The people who see the report are: you, your solicitor, your barrister (if you have one), the prosecution, the judge or magistrates, the court clerk and probation officers. You will be allowed an opportunity to read through your report before the sentencing hearing. If there is anything within the report that you disagree with you should let your lawyer know before you get into court so that the issue can be raised. The report will not be read out in court, but the prosecution, defence or judge can make reference to it or ask questions about it.
What If Prison Is Unavoidable?
In some cases, a pre-sentence report can be asked for even if a lengthy sentence of imprisonment is inevitable. This is because the report could affect the length of, or later management of, the sentence. It could also help to explain, for example, the fact that there has been a long period of time between previous convictions and the current offence.
You might also like...
Hello again, Lotty, in terms of whether or not a PSR would help your boyfriend or not, it's not certain that it would, no. If he hadn't shown up for his court-appointed responsibilities, then it's far less likely that any court, CC or not, would grant him leniency.
Social Issues
- 21-Jun-22 @ 11:42 PM
Hello Lotty, it's not certain that the Magistrate's Court wouldbe willing to hear this case, if your boyfriend had not shown up before. (Why should it?) As far as Crown Court is concerned, yes, judges do have available to them sentences far in excess of those availableto magistrate. But, there is a good reason for that. The cases are likely to be far more serious. Magistrates dont always have to hand over to CC.
Social Issues
- 21-Jun-22 @ 11:30 PM
Hiya, my partner breached a SRO and missed his hearing at the magistrates. He wants to plead guilty and hand himself in. Since missing his court date, over a year has lapsed and wishes to take ownership of his wrong doings. His legal aid lawyer said the judge said on the day of his hearing "if he pleaded guilty, he would have been sent to crown court". From my understanding, a case being sent to crown court means a higher sentence which he clearly wishes to avoid. However his legal aid lawyer has said this all depends on the judge on the day and you may or may not be sent to the CC. In terms of a pre-sentence report, would this help his case stay in the magistrates, taking into consideration how he feels about it now, has responsibilities such as work and family to look after?
Lotty
- 20-Jun-22 @ 10:26 PM
Hello, court bail and police bail are two different types of bail. It's very likely that your original police bail had those conditions. Until the police bail expires those conditions will remain.
Social Issues
- 29-Apr-22 @ 11:09 PM
After pleading guilty in a magistrates court and being released on unconditional bail,can the police still make a person attend and register at the police station. This wasn't stipulated by the magistrate.
Dragon Queen
- 28-Apr-22 @ 2:22 PM
Hello James, you don't appear to have asked many questions. Yes, it could be seven counts for seven hypothetical victims. A court has to decide several things. Is the sentence reflective of the gravity of the offence and is the law-abiding public sufficiently protected? There seems to be some issue with your refusal to believe people when they tell youthat you've had a seizure.Whether or not that's part of some other condition, I'd be the last person to know. My greatest sympathy is with the families of the two victims. I trust that the judge will come to the correct conclusion, whatever that may be.
Social Issues
- 30-Mar-22 @ 12:33 PM
I should add that I am now 37 and have been in full time employment for over 17 years and part time before that during school/college. Parents will also be writing a pre-sentence report that my barrister will send to the judge. I have serious concerns that imprisonment could make epilepsy considerably worse which may also impact on my mental health. Aggression is something that is a symptom of epilepsy and medication.
James
- 28-Mar-22 @ 11:17 PM
I am an epileptic, have no previous convictions, in full time employment and live with retired parents partly funding their lifestyle, also completed a work funded level 3 NVQ. In 2018 I had a car accident resulting in a head on collision and seriously injuring two people in the oncoming vehicle. I felt fine that day and as far as I knew hadn't had a seizure since July 2015, when I surrendered my license for the required 12 months. This has only just made it to the Crown Court and so a lot of points raised in cross examination were not easy to remember, I was found guilty and await sentencing, the part that complicates things is that earlier on in 2018 I had a seizure that I didn't know about, however paramedics were called and they advised me to speak to my doctor and surrender my licence, as at the time I did not think it was a seizure, I did not speak with my doctor, after hearing the evidence in court it became very apparent that it must have been a seizure earlier on in 2018, something I massively regret is that I became aggressive with the paramedics after repeatedly telling them it wasn't a seizure and the police were called. Unfortunately with epileptics knowledge of what happened before, during and after a seizure is very limited and due to the gap in information the brain tends to try and bridge the gap, essentially filling in the blanks and some of my answers to the prosecution may have sounded like lies. After the trial I spoke with my doctor who agreed that my actions sounded very much like ADHD & Autism, two neurological disorders linked closely with epilepsy and my doctor has referred me for the relevant tests. One aspect with ADHD is shown on the NHS website "taking dangerous risks such as dangerous driving". The charge is two counts of causing serious injury by dangerous driving, the two counts part is because two people were in the oncoming vehicle, if there were 7 people could that then be 7 counts? My barrister is going to push for a suspended sentence, it could however be up to 5 years imprisonment.
James
- 28-Mar-22 @ 11:07 PM
And lol before you have a go the question marks are supposed to of been rolling laughing faces lol
Jock
- 3-Mar-22 @ 6:31 PM
Hello Carly. In short we have no idea what a judge will decide. We haven't witnessed the burglaries. Not having been caught before is only half an advantage. (Judges aren't stupid.) A first offence is supposed to be a mistake not a statistic. Be honest with me. Are you looking for advice or reassurance? My advice is don't commit crimes and don'tburgle houses. My reassurance is: If you've burgled houses and committed crimes and are in front of a judge then: good luck.
Social Issues
- 12-Oct-21 @ 11:46 PM
Been charged with burglary and two attempted burglaries never been in trouble before aged 33 what is chance of jail. In Your view what is more serious burglary and two attempted burglaries or two burglaries.
carlyreynolds
- 12-Oct-21 @ 8:18 PM
Hello Frankie. Try looking at this the other way round. Let's suppose that we have people going about the place burgling other people's houses. Now, let's suppose that you are a judge. What would you look for? Who would you have most sympathy with? In a way, you could say that a judge is almost the exact social opposite of a burglar. So, it might be a good idea to quit robbing people's houses. That's the whole point of a court system.
Social Issues
- 3-Oct-21 @ 11:48 PM
I have been charged with Burglary of residential dwellingI have Asperger's I am 35 never been charged with anyone before barrister requested a pre sentence report what is chance of jail sentence.
frankie89
- 1-Oct-21 @ 4:22 PM
Hello Light, the problem with young offenders is typically the people that they hang out with who are troublemakers. The police and criminal justice system are very, very, very familiar with this type of offending. And I would, above all, suggest that your son has nothing whatever to do with it. Crime is often seen as a revolving door and I'd keep your son away from it. If the court sets him free (and it might do that) speak to your neighbourhood sergeant about spending some time with your son and giving him a few pointers in life. It sounds as if he needs them.
Social Issues
- 15-Sep-21 @ 10:45 AM
Hello Mop, a suspended sentence and immediate custody are basically the same sentence. The only difference is whether or not the judge feels that either he or she can or will suspend it. It's very similar to heads or tails when spinning a coin. Things to look at will depend on how empathetic or reformed the Probation Service view the prisoner as having been. There is an attitude, a reflection and a thoughtfulness involved in being a law-abiding member of society. There is no right to having a sentence suspended. The judge needs to feel that suspending the sentence is the correct thing to do.
Social Issues
- 15-Sep-21 @ 8:00 AM
My 14 year old son had adhd he has aggravated burglary Aggravated twoc 2 counts of criminal damage First offense Court now ordered for presentce report does this me Jail
Light
- 10-Sep-21 @ 11:55 PM
Hello, my brother has been charged with concern to supply class A. He has pleaded guilty and has had no previous convictions. The judge said to him that there is a very low chance of getting a suspended sentence but looking at his history allowed pre sentencing report. 3 years custodial is minimum for the offence which is likely as the judge said. Please can you advise what are the chances of getting a suspended sentence
Mop
- 10-Sep-21 @ 4:46 PM
Hello Romina. In short, no. There are other things. For example, there is a statute of limitations, after which previous crimes can no longer be prosecuted. But, there is no time limit on which a charge must be brought to court. Things in this area have changed in respect of leaving suspects on bail. But, that's an entirely different conversation. Judges are sometimes sympathetic when a case has taken a number of years to reach court. How each judge will react is uncertain. But, whatever happens, judges are not unaware that some cases take several years to resolve.
Social Issues
- 19-Aug-21 @ 11:07 PM
Hello, my husband pleaded guilty in April. He was due to have a hearing in July which was postponed because the judge was in another trial. The lawyer says he's been put on the list. But isn't there a time limit to have a sentence? Can the judge decide to give him the sentence date even in a year? thank you Romina
Romina Falcone
- 19-Aug-21 @ 12:25 AM
Also Bugi, I should add that a pre sentence report isn't necessarily a mitigation. It's a record of what the probation officer is thinking. That could be good, bad or neutral. That largely depends on you. But, as you quite rightly point out, the judge is under no obligation to heed what's inside it. And that brings us back to my original reply.
Social Issues
- 18-Aug-21 @ 9:20 AM
Hello Bugi. It's pretty unusual for graduates to get involved in street crime. (I know that you aren't a graduate, yet. But, all the same.) Judges sometimes remark on how sorry they are to see all of that potential lost. Unfortunately, we know nothing about your plans for disorder or your reasons and practices for storing weapons. So, we can say virtually nothing about how a judge is likely to react. But, try thinking about it the other way around. If someone came before you having planned disorder and stored weapons (and you were a judge) what would you do?
Social Issues
- 17-Aug-21 @ 2:48 PM
Hi, I've been give a deal from the prosecution team and I've accepted. The deal is pleading guilty to 3 charges. Conspiracy to commit violent disorder, having a bladed article and imitation firearm with intent to cause fear. Im 18 years old and I'm starting university next month, I've never been involved with the police before this is my first time. What are the chances that the judge accepts my pre-sentencing report? And gives me a suspended sentence ?
Bugi
- 16-Aug-21 @ 4:06 PM
Hello Huncho. We can't say anything about the sentencing. We don't know anything about the robberies. But, the correct time to worry about the workings of the police and criminal justice system is before you commit a crime not afterwards. Afterwards it's too late. Think about it this way. When it's your turn -- you commit a crime. Then it's the judge's turn. That's the situation you're now in. You've got a real choice now: A whole life of crime or a normal working life. Think about it really hard. This is an important moment for you and your future. Who do you want to be in charge of your adult life? You're 16. You're young. Learn a trade and keep your nose clean from now on. And, if anybody asks you to get involved in crime tell them to get lost.
Social Issues
- 8-Aug-21 @ 11:50 AM
Hi I have found guilty of 2 robberies and possession of a bladed article I'm 16 years old this is my first offence the has adjourned it for a pre sentence report is custodial sentence looking likely?
Huncho
- 5-Aug-21 @ 9:02 PM
Hello twin. Essentially what you're doing is appealing against the sentence. To appeal you apply for leave to appeal to the Court of Appeal. Essentially, your grounds for appeal are that the length of the sentence is excessive by 83 days. Your appeal will either be accepted or rejected. But, even if it is accepted that doesn't mean the days will be removed. The Appeal Court judges might come up with an entirely different solution.
Social Issues
- 30-Jul-21 @ 6:01 PM
hello my partner has been in prison for two and a half years and is due to be released this december, when he was sentenced he was granted83 days off his time due to tag time. in court his barrister never brought it up and the judge never took the time off even though he was the one that granted it, my partner never got the chance to mention it as he was only allowed to video link to the court and it was cut off just after sentencing, he fired his barrister after court and has been trying to get his days taken off for the past year now but due to covid noone is listening and he is now being told its to late to take the time off as it was never raised in court. he still has the paper work that confirms the days that should be removed but we are unsure if we are fighting a losing battle.
twin
- 29-Jul-21 @ 11:47 AM
Hello Lockie. It's pretty difficult to understand everything that you've written. But, the general theme seems to be that you have a sleeping sickness, you're deaf and you've been arrested and you don't know why. OK. Well, first of all, where is your lawyer? Or do you need to use the duty solicitor at the police station? Either way, the lawyer should ensure that you have been accommodated in a suitable fashion. I'm afraid that this isn't a suitable medium for helping you to complain about your treatment. You ought to contact the Citizens' Advice Bureau. In the meantime, you shouldn't have any more contact with the police without a suitable lawyer presentand if you need to you should make that clear to the officers. And, finally, you should ask for a written copy of everything that is said either by the police or by you, so that you and your solicitor can go over it all in detail. The police should also give you a written description of the reason why they arrested you.
Social Issues
- 5-Jul-21 @ 2:22 PM
I am deaf . That l was explain to you that l need help me that l cannot remember what happened by police arrest me to no reason that point l was illness depressed that police arrest by hand to together to back that l don't know what going on . The police was take me in police car and feeling illness and fell sleep to feeling nothing at all. The police try wake me up to cannot wake me up and so the police push me hard wake me up and pop up that l wake up shock where l am . The police say police station. That l cannot remember what going on ! So through door to sit down fell illness sleep again. Police try wake me up . Then sergeant to view to listen to police officer. But l cannot hear because fell sleep illness down . So that l cannot remember what going on . The sergeant told officers to put cell . And fell illness in bed the office try wake me up but that l was hard to fell sleep illness and black out that point it . So that l was tell truth nothing cannot remember about it . What you try to need help me to complain police try let me down that problem over cannot remember it .
Lockey007
- 4-Jul-21 @ 8:00 PM
Hello Robbo. I'm sorry, we have no way of knowing what the judge will do. Incidentally, both the defence and the prosecution are entitled to ask for reports. But, it seems a bit late in the day if sentencing is about to begin.
Social Issuesh
- 1-Jul-21 @ 1:15 PM
Hi I have been found guilty of money laundering and conspiracy of avoiding duty (£6.3 million), so judge hasn't requested pre sentencing reports on me or other defendants, it's my first offence although I didn't think my brief gave me the best advice looking back, will judge pass sentencing today or is it likely she will adjourn for reports to be made
Robbo24
- 1-Jul-21 @ 11:49 AM