Pre-Sentence Reports
By: Lorna Elliott LLB (hons), Barrister - Updated: 15 Nov 2023
|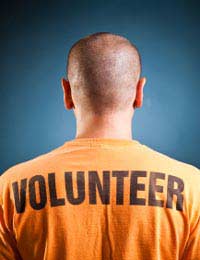 If you've pleaded guilty to a criminal offence, the judge or your defence lawyer may request a pre-sentence report. This is essentially an impartial report that gives the sentencing judge (or magistrates) an idea of your background and the most suitable punishment for the offence that you have committed. It is written with the seriousness of the offence in mind, as well as your suitability to carry out particular types of sentences (e.g. types of community sentences.)
The Interview
If a pre-sentence report is ordered in your case, you will have an interview with a probation officer who then writes the report on you. For obvious reasons it is important to cooperate with the preparation of the report as otherwise this can have a negative impact on the sentence you are given. Some courts actually make it a condition of post-conviction bail that you cooperate with the probation service in ensuring that the report is written. If you do not turn up to the appointment, you can sometimes rearrange if there are extenuating circumstances, while in other cases you may have to be sentenced without the report.
What Is A Pre-Sentence Report For?
A pre-sentence report is intended to give the sentencing court some understanding as to why you committed the offence, how you feel about it now, and what your background, family and work circumstances are. Using this information, the court will decide the most appropriate sentence to give you. It is important to note that the court does not have to go along with the recommendation in the report, and the probation officer's opinion is not binding on the type of sentence you get. This means, for example, that if you have committed a serious offence and the report recommends a lot of community punishment, you could still be sent to prison.
In practice, however, if you are sentenced in the magistrates' court the bench will nearly always go along with the recommendation in the report. It is quite common, though, for judges in the crown court to take absolutely no notice of the pre-sentence report and to pass a completely different sentence instead. In some cases, this may be a totally different type of sentence. For example, a pre-sentence report that recommends a Community Punishment Order of 240 hours may be ignored by a judge who imposes a six month period of imprisonment suspended for two years.
Who Sees The Report?
The people who see the report are: you, your solicitor, your barrister (if you have one), the prosecution, the judge or magistrates, the court clerk and probation officers. You will be allowed an opportunity to read through your report before the sentencing hearing. If there is anything within the report that you disagree with you should let your lawyer know before you get into court so that the issue can be raised. The report will not be read out in court, but the prosecution, defence or judge can make reference to it or ask questions about it.
What If Prison Is Unavoidable?
In some cases, a pre-sentence report can be asked for even if a lengthy sentence of imprisonment is inevitable. This is because the report could affect the length of, or later management of, the sentence. It could also help to explain, for example, the fact that there has been a long period of time between previous convictions and the current offence.
You might also like...
Hello, GB, I'm incredibly sorry to be speaking to you about any of this. And, I'm glad that you are alive. The long and short of reports is that there are a lot of criminals and few prison places. So, if you are a government, better investigate whether or not probation can assist new criminals. It's all about newcomers.
Social Issues
- 15-Nov-23 @ 10:22 PM
Hi my wife has presentence report this week but she has pleaded not guilty I thought it was for only if u pleaded guilty. She was up for attempted murder on me but no been dropped with gbh with intent with a deadly weapon ie a knife as I was stabbed 4 times and left for dead and I been left with a right arm disability that can't be repaired
Gb
- 13-Nov-23 @ 12:04 AM
Hello Frightened, I think your local police force and newspaper have the highest stake in this tragedy behind yours. This forum has no right to speak about sentencing. You need to be a magistrate or a judge. So, let's try something else. Let's suggest that prison is the best place for dangerous people. And then let's consider a self-confessed strangler. Justice doesn't always go to plan. But, there is a large arrow pointing to where a self-confessed stranger needs to be kept.
Social Issues
- 12-Oct-23 @ 9:44 PM
Hi. My husband of 26 years has pleaded guilty to abh, threats to disclose sexual images, none fatal strangulation, controlling & coercive behaviour, breach of bail, sexual assault by penetration & section 4a stalking. He made his plea 3 days before trial & will have spent 6 months on remand when he gets sentencedDo you think he's likely to be let straight out on licence?
Frightened
- 12-Oct-23 @ 7:17 PM
Hello Cara, I've made a mistake. You are not asking about guilt you are asking about sentencing mitigation. Well, the short answer is that your emails are totally irrelevant. The defence isn't going to restart the trial at a sentencing hearing. If their client has pleaded guilty he has pleaded guilty. It's a bit like a goal or no goal. Luckily, courts haven't invented VAR, yet!
Social Issues
- 4-Oct-23 @ 10:44 PM
Hello Cara, you're right. A defence team can use any method to win for its client. But, first the team needs to exist. And there is no evidence that your ex has such a team. Secondly, doing criminal harm isn't normally OKed by conversation. This is an on going issue "she wanted me to do it" and all that. It hasn't been resolved yet. But, it's getting there. On balance, my personal view is: if he did it, there is evidence and a complaint, there is a reasonable chance of jail and conditions. Yes.
Social Issues
- 4-Oct-23 @ 10:24 PM
My ex partner has been on judges remandsince April 23. He has pleaded guilty to 2 non fatal strangulations on myself. He has previous sentences for violence against women and is due to be sentenced on the 11th October. The CPS have been provided copies of emails I gave sent him in prison not relating to the crime will these be used in sentencing as they came from his defence. I want to go to the sentencing but don't want to be shamed by the judge or his defence or press in the crown court. They are awaiting his pre sentence report. Are these emails now relevant and can they stop me get the restraining order i've asked for as he's a dangerous man
Cara05
- 4-Oct-23 @ 4:29 PM
Judges and magistrates can use reason and experience to reach a conclusion. They don't have to rely on the opinion of a Probation Officer.
Social Issues
- 3-Oct-23 @ 10:19 PM
Well, perhaps. But, a report is not necessary. So, it's unlikely.
Social Issues
- 3-Oct-23 @ 10:16 PM
can a case be dropped if they haven't delivered a pre sentencing reports in time before sentencing?
Query
- 3-Oct-23 @ 9:11 PM
Hello Graham, nobody here will have any idea how likely a court will go along with the idea of a community order. To be honest, your enquiry is a brilliant example of the need for a court. Think about it the other way around. How would you deal with a person looking at indecent images?
Social Issues
- 28-Sep-23 @ 11:48 PM
Hi I have pleaded guilty to attempted sexual communication with a child and idencent images of children I have already e gages with safer lives and stop it now my pre sentence reportrecommends a 18 month community order what chance of gettingit
Graham33
- 28-Sep-23 @ 6:23 PM
Hello Anna, does your brother know why he has this image on his phone? The short answer is probably no, depending what the image is of. If it's something really terrifying, then maybe there is a case. But, getting back to our origin, why is he looking at bad images?
Social Issues
- 22-Sep-23 @ 10:28 PM
Hi , my brother is being charged for having an 1 a grade photo on his phone. He 23 , no previous convictions, do you think it's likely he will go to prison? I know it's probably not your place to say but I just want to know if you think it's likely.
Anna
- 21-Sep-23 @ 2:25 PM
Hello cinders, this isn't the purpose of the report. It's to manage offenders not diagnose their conditions. But, if the subject mentions a condition to the officer then it might be taken into account and it might not. It would depend on whether or not the officer supposed it relevant. That could be unlikely when you think about it.
Social Issues
- 9-May-23 @ 7:43 AM
Can a pre sentence report diagnose a person with autism and adhd? If yes, how would they do this? How many appointments will the patient have, how many doctors will make that diagnosis?
Cinders
- 7-May-23 @ 8:30 AM
Hello d, pre sentence reports aren't the kinds of things which get challenged. They're opinions. It's the probation officer's opinion of how easily an offender can be managed. You can't change somebody's opinion. It just is what it is. The best thing for your son to do is not commit offences.
Social Issues
- 19-Mar-23 @ 5:31 PM
Hello Ju, I'm sorry, we don't have any idea what the Restraining Order was for or how he breached it. This isn't really a matter for this forum. It's a matter for a court. We aren't in any kind of position to advise on this. The one thing that I would say about all court orders, though, is that breaching them is a really, really bad idea. They're alternatives to custody. So, the alternative to an order has to be worse, by definition. It's not in the recipient's interest to breach an order.
Social Issues
- 19-Mar-23 @ 5:26 PM
my son was polite and positive on the video call with probation worker however the pre sentance report was completely false are the video calls logged and recorded and would he be able to challenge it and have them look into it his already been sentanced
my partner went to court and he has breached his ro and his conditional discharge has to have PSR what do you think the outcome will be it's apparently gone to b band ?
Hello Millie, we don't know why a second report is being done. But, the most logical explanation is that the first one hinted at a medical condition. Had that been the case, the court will always want to know the details. And that can't be achieved without a second examination.
Social Issues
- 10-Mar-23 @ 11:18 PM
My partner is in HMP was found guilty and is awaiting sentencing, he has had one PSR done and is now having another PSR with a Dr why would this be?! Is it a bad sign?
Millie88
- 10-Mar-23 @ 10:00 PM
Hello Billy, we have no idea what sentence the court will impose. Please, do not help us. But, the idea is that there are two forms of punishment; long spells in prison or in and out of prison. Please, do not answer this question. But, think about it. Which one relates to you?
Social Issues
- 26-Feb-23 @ 11:15 PM
Convicted for an offence that can carry prison sentence sexual offences act First time offence aged 64 no previous Psr recommends no custodial judge harsh Diagnosis of autism What's likely to happen
Billyshears
- 24-Feb-23 @ 4:15 PM
Hello Jay, in this type of case, it won't be a judge. (Judges do sit in magistrates' courts. But, not in cases like this.) It will be a magistrate. As for what the sentence will be, we can't predict. I would have liked to express optimism. But, neither judges nor magistrates like it when people breach court orders. So, there is some hope in what you've said. But, not in all of it. Good luck.
Social Issues
- 27-Jan-23 @ 8:33 AM
hi sorry should of stated it was a non molerstation order an broken windows had a pre sentence report today there adviseing commiunty order how likely will the judge at the magistrates be to follow the psr do you know it is also first offence to
jay97
- 26-Jan-23 @ 11:29 PM
Hello Jay, I'm afraid that we've no idea. We don't know anything about the order that you've breached, nor what you've damaged. I wouldn't elaborate in this forum, if I were you. But, you must be able to see that depending upon the severity of your misdeeds, the results could range from the minor to the severe. I suppose that's the whole point of having a judge.
Social Issues
- 26-Jan-23 @ 6:32 PM
hi i have psr tommorow for criminal damage an breach of a court order 3 time i was alcohol dependent when this happend as id just lost my father since then i have done detox an am currently geting my life together an its my first offence will i go to jail thank you
jay97
- 26-Jan-23 @ 1:05 AM
I would write to the Justice Department and ask it. It's possible that a pre sentence report is not appropriate in this case. And, that may be a reason for never producing one. Agencies are really bad at communicating with one another.
Social Issues
- 13-Jan-23 @ 10:52 PM
How long after conviction in Crown Court should a Pre-Sentence Report be submitted for sentencing. It is now 7 months since he was convicted. Sentencing has now been cancelled 3 times due to the Pre-Sentence Report not being done. He was already on remand and will not be leaving for a very long time. But without sentencing there is no closure for anyone. How can this be resolved?
WhiskeyJack
- 11-Jan-23 @ 10:49 AM