Magistrate Court Appeals
By: Lorna Elliott LLB (hons), Barrister - Updated: 21 Jun 2017
|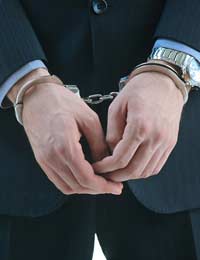 The magistrates' courts hear a wide variety of lower level criminal cases in England and Wales. When charged with a criminal offence for which you appear before the magistrates' court, (or Youth Court) a number of things can happen. You may plead guilty to the offence with which you are charged, or be found guilty after a trial, after which you will have a conviction. In less common situations, the Crown may decide that they have insufficient evidence to continue to prosecute you, or that proceeding with the case against you is not in the public interest. It is possible for magistrates to proceed to try your case in your absence, so you can be found guilty of an offence even if you don't attend your trial.
Sentencing - Once Convicted
Once you are convicted of an offence the magistrates may sentence you on the same day, or decide that they want further information about you before they decide how to sentence you (usually by way of a report compiled by the Probation Service, or if you are a youth, by the Youth Offending Team). If they consider that their powers of sentencing are insufficient to deal with your case in the magistrates' court they may decide to commit you to the Crown Court for sentence.
Appealing Against Sentence or Conviction
You have a right to appeal against the decisions of the magistrates' courts. If you were found guilty after a trial, you can appeal to the Crown Court against your conviction. However, if you pleaded guilty and were sentenced in the magistrates' court you will not be able to appeal against your conviction, but you can still appeal against the length or nature of your sentence.
Procedure When Appealing
You must provide the prosecutor with your notice to appeal against your conviction or sentence within 21 days. It is possible to apply to the legal services commission for legal representation at your appeal. The Crown Court will give you a date when you must attend for your appeal, which will be heard by two magistrates and a Crown Court judge. There is no jury, but your entire case will be heard again. If your appeal is against sentence only, the prosecutor will tell the court details of your conviction and you or your lawyer will then tell the court about your personal and financial circumstances, if appropriate, and 'mitigate' in relation to the offence itself. If your appeal is against conviction, the witnesses who gave evidence at your original trial in the magistrates' court will be required to give evidence again.
However, it is important to note that as well as quashing a conviction and reducing a sentence, the judge and magistrates are also entitled to impose a harsher or different sentence and may also make you liable to pay the prosecution's costs if they consider that you shouldn't have brought the appeal in the first place. There is no further right of appeal after you have appealed to the Crown Court from the Magistrates' Court.
Appeals to The Divisional (High) Court From The Magistrates' Court
In certain circumstances if you or your lawyer considers that the magistrates' court has got the law wrong you can appeal to the Divisional Court 'by way of case stated'. This procedure can be complicated and you should always consult a lawyer before embarking on this process. It should be noted that this type of appeal can only consider decisions relating to the law, rather than any evidence relating to facts (for which you should use the Crown Court process.) This type of appeal is only available for cases that have concluded. If you succeed, your case is usually sent back to the Magistrates' Court with directions as to how to proceed.
Judicial Review
For appeals relating to decisions on points of law prior to the conclusion of a case, the procedure is called Judicial Review. In this type of appeal, the magistrates are asked to 'stay the proceedings' pending an application for Judicial Review (or JR.) The High Court considers the decision making process of the Magistrates' Court to determine whether or not they made an error in law. Again this is a complex procedure and you should always consult a lawyer before embarking on this process.
You might also like...
@Dy - you're not going to get away with appealling your conviction if you were under the influence of alcohol! You'll have to suck it up and pay up.
Ben
- 23-Jun-17 @ 1:49 PM
I've been convicted and order to pay a fine of £285 for threatening a ticket man which I was requested to pay £40 every month installmentally. I have pay £40. Can I appeal against My conviction as I was under the influence of alcohol when the harassment took place?
Dy
- 21-Jun-17 @ 12:18 AM
I was ban for six month from diving without penalty point. Will the ban stay on my licence after the six month ban expire? I leave inLiverpool Merseyside but i was tried in Luton (Bedforshire) magistrate court. Now I wantto appeal against the magistrate decision, will my appeal be heard in Liverpool where i leaveor Luton where the initial case was tried. Can I made the appeal in Liverpool Magistrate court?
AB
- 18-Mar-17 @ 12:39 PM
Blublu112 - Your Question:
Hi, I posted a comment on this page on the 15th march 2017, I was lead to believe by leaving a comment we would get a little advise on our issues ? Is this so or is just to inform other people of circumstances within the jurastiction world, I'm confused, appreciate a reply to my query. Thank you.PUT
---
Our Response:
We get many questions in daily across our sites and try to get to them where we can. In your case, you would have to see a specialist motoring lawyer for advice regarding this.
CourtroomAdvice
- 17-Mar-17 @ 11:38 AM
Hi, I posted a comment on this page on the 15th march 2017, I was lead to believe by leaving a comment we would get a little advise on our issues ? Is this so or is just to inform other people of circumstances within the jurastiction world, I'm confused,appreciate a reply to my query. Thank you..PUT
Blublu112
- 17-Mar-17 @ 12:49 AM
I was convicted 18th Jan 2017 for minor speeding offences whilst volunteering as a community first responder. I was caught on camera 3 times, I pleaded with the Magistrates that with 9 points I would be unable to respond in my own vehicle to life threatening emergencies within my community, I am out of the 21 day appeal time due to solicitors wasting my time on the appeal request, I received 9 points and fined £235 which I paid in full. Could I still appeal to the magistrates to reduce the points to 6 with higher fines so I may continue my role in the community as with 6 point I am allowed by NHS to still respond. I truly enjoy the volunteer work and have been used many times in my rural village to such emergencies, please help as this has depressed me as I do not work after suffering a heart attack myself and was saved by the intervention of a First Responder.
Blublu112
- 15-Mar-17 @ 7:15 AM
In response to my comment we have lived at the same address for 10 years the address they sent the correspondence to was a typo error on their part! Its not as if it was an old address of my husbands! It was actually the correct street but wrong number!
Mrsspidge
- 6-Jan-17 @ 12:29 PM
My husband apparently got caught speeding in his works van sometime in 2016 this went to court and today recieved an attachment of earnings for a whopping 800+ pounds!! We knew nothing of this and when he rang he was told all correspondence was sent to a wrong address!! He know has to go to the courts to arrange a new court date to swear on oath that he didnt recieve anything and then await another sentence to the original speeding offence!! As he doesnt work local to these court visits he has to have at least two days off work and tbh we cant afford this as we have 4 children and both work very hard! We have to do this as obviously it was his mistake in the first place but i just dont see how he should swear on oath that he never received anything when theyve already admitted their mistake! Plus that he should loose wages and still end up with the original fine!
Mrsspidge
- 6-Jan-17 @ 12:25 PM
ive won my appeal for failure to disclose driver details in crown court on 4th november 2016 and my penalty points have been removed,i checked online! i was fined £999 when sentenced in august at magistrates. my question is will this total amount be quashed too?ive phoned to confirm this with fines collection but they wont say! the judge said both penalty points and fine are quashed but im confused! do i have to pay court costs?
bluedriver
- 16-Nov-16 @ 11:20 PM
Hi, I've requested an appeal against my magistrates conviction and I've been given a date for a rehearing. Will there be a jury this time as it is in Crown or just a judge and magistrates? Can i request a jury?
Witness101
- 26-Oct-16 @ 10:37 PM
Hi Appealing - Does 21 days mean 21 working days or 21 days including weekends?
Shi
- 18-Oct-16 @ 4:06 PM
Ive appealed against a magistrates conviction i got sentenced to 16month custody. I have 5months left to serve was wondering will my appeal be heard before my sentence expires
Jay
- 7-Oct-16 @ 12:44 PM
Craig18 - Your Question:
Keeping a story simple and short -Magistrates Court did not take into consideration my disability whilst in the court room, not as a mitigation but as a help to get through the case with the full facts. Doctors and Hospital letters's saying that I require everything in writing to help with my Memory loss and Confusion. Which the Courts did not do. I walked out of the courts under the wrong information and impression, that a driving ban would start when DVLA requests my licence. But this was not the case it had started straight away. I was not aware and was caught driving 2 weeks after my ban started. - Simply because the court did not adapt to my disability making reasonable adjustments. I was given 200 Hours and 12 Month Community Order, and a 6 Month driving ban extension. - I am ready to appeal this on the basis of above. Any advise would be helpful thakyou
---
Our Response:
I'm afraid this is beyond our remit to advise - you would have to seek specialist legal help to see whether you have a case to answer.
CourtroomAdvice
- 7-Oct-16 @ 12:27 PM
i have made an appeal against conviction and I have won the appeal and the court quashes the order seizure order made by the Magistrate court to pay the fine and the cost Hence, I stop paying my fine as only two payments left and i got a letter that the full fine has to be paid. Despite sending them a copy of the result of an appeal to the services court payments they insist that the payment needs to be made. I don understand what shall i do so what i went to an appeal process if at the end of the day my dog got kill before de appeal was made in error and i still need to pay the fine despite the quashes order came from the magistrate court do you mind advising on the above regards
ivis
- 7-Oct-16 @ 12:06 PM
Keeping a story simple and short - Magistrates Court did not take into consideration my disability whilst in the court room, not as a mitigation but asa help to get through the case with the full facts. Doctors and Hospital letters's saying that I require everything in writing to help with my Memory loss and Confusion. Which the Courts did not do. I walked out of the courts under the wrong information and impression, that a driving ban would start when DVLA requests my licence. But this was not the case it had started straight away. I was not aware and was caught driving 2 weeks after my ban started. - Simply because the court did not adapt to my disability making reasonable adjustments. I was given 200 Hours and 12 Month Community Order, and a 6 Month driving ban extension. - I am ready to appeal this on the basis of above. Any advise would be helpful thakyou
Craig18
- 6-Oct-16 @ 5:35 PM
Hi I had a vehicle that was stolen and I reported it to the police straight away and then I heard nothing more about it for about a year I then got a summons from the court with the charges of failure to give information relating to the identification of the driver of the vehicle that was in an accident which was fled from but obviously the vehicle was stolen and I had reported the theft to the police so I could not tell them who the driver of the vehicle was and they sent a form telling me to fill out thus form on how I am going to plea and send it back and if I was pleading not guilty to not attend court but to wait for a trial to be sent so I didn't go to the court a few days after the court date was I received my form I filled out and posted back to the court with a post office sticker on saying it was refused so I have now received a letter telling me that they sentenced me to 6 points on my license can tell me if I can appeal against thus decision or not and if so how do I go about appealing many thanks Amy
Amy
- 1-Sep-16 @ 12:37 PM
i went to court on 23rd june 2016 i was charged with assault by beatings on my wife and daughter,my wife had no injuries, my daughter took photographs of her own injuries by her mobile phone handed them into a police station some 9 days after the incident, photographs show no injuries and was such bad quality, my daughter attacked me and scratched my face quite badly ,i restrained her and took her to the ground which was for around 10 seconds,in court it was shown my daughter was the aggressor and i still lost the case,the magistrates court trial was to be frank embarrassing , the court did not want to here my statement, was not interested what i had to say , the court had pictures of my facial injuries , the court made the decision based on what they think is correct and what best for everybody , but not justice , i do believe the domestic violence in this country is at a all time high and the courts are under so much pressure that they are making mistakes, i have no previous convictions for violence whatsoever , i have appealed against this decision and appeal has been granted, i hope that in the crown court i get a fait hearing, but have to wait some 7 months for the new trial !!!
john boy
- 16-Aug-16 @ 10:58 AM
I was the victim of domestic violence by the perpertrator my 31yr old daughter - I wish to appeal against the decision plus I don't think I had a fair trial- eg I had a major panic and anxiety attack as I entered the witness box which left me in a confused state for at least up to an hour- I was not allowed to look at my statement in court and I was bullied and sort of gagged gicing my evidence so I don't think I was given a fair trial please advice thanks
not applicable
- 12-Aug-16 @ 10:39 AM
£240 fine with 240 cost for possession of small quantity cannabis. First offence, admitted straight away. Personal use only and occasionally at that. Seems harsh to me, who is hurt to the tune of 240?
AndyC
- 17-Jun-16 @ 9:01 PM
Last year, whilst driving for a living, I was the victim of a police assisted assault behind the wheel which caused me temporarily to exceed the speed limit. This coincided with passing a camera unit van. The police issued me with a penalty notice. After being summonsed, I contacted a key witness to the method of the assault. They failed to respond in reasonable time. There were repeated requests for adjournment, the last of which was met with no response from the court. Instead they convicted me in my absence, then responded with the provision of a reopening hearing. Not knowing this ensured that even by the time of a reopening hearing, the time limit for appeal had expired. I am going to appeal, as the Criminal Cases Review Commission will require it. The bailiffs are threatening to visit within days. Can I keep them away?
Bandit
- 30-May-16 @ 3:53 PM
I am a Barrister who specialises in criminal appeals. I can help you with your appeal.I even do some appeals for free. Look be up at criminal-appeal-expert. I'll be happy to help. GHS
Appeal Barrister
- 6-May-16 @ 7:38 PM
Hello my friend drove through a.red light & a worker claimed he had been hit by my friends car as he drove through my friend said he did not touch the worker he plead guilty to driving through the red light but he would not plead guilty to touching the worker as he did not. This part of the charge was dropped however on day ofthe day of the court his lawyer said if he plead guilty to all the charges he would not loose his licence as he had discussed this with the fiscal.in court he was fined £1500 & 9 penalty points.he accepts the punishment. He now regrets agreeing to touching the worker as this is a lie. your opinion would be appreciated & is there any way he can appeal this part of the charge kind regards Geordie
geordie
- 3-May-16 @ 11:19 PM
Never been in trouble with the law but had an argument with a traffic warden where we both called each other names non racist names like snake monkey baboon were both black. He then called the police saying I had a knife & I'm going to kill him which was rediculus.I waited nearly an hour for the police to turn up just to handcuff me search me no object was found then waited on the street in handcuffs with my work uniform for another half hour for a police van to take me to the station where I was there for 9 hours when i was meant to be at work DNA charged for animal name calling Went to court & the warden denied saying a word to me & I was found guilty now I have a criminal record
Simple
- 4-Mar-16 @ 12:51 AM
Was stopped for no insurance as I didn't know my insurance wouldn't cover me on 3rd party on parents car my fault for not checking the small print but I have been given 6 points and now told to resit my test as I'm 8 weeks away from being passed the new drivers act can I appeal to this???please help
Leooo
- 19-Feb-16 @ 12:57 AM
i got given guilty for defending myself and also was attacked by 2 different full grown menwith my son in my armsbecausemagistrates added the two stories together putt it down to unreasonable defenceso i got done for assault by beatingand have to pay a total cost of £1500these were the two different stories A.. being the person claiming and B mine A.. chuck my son to one side then mediately grab the bloke in a head lockmaking him choke and can not breath scared for his life blanking out then let go and sit on the with him standing above me for the police to arrive seconds later B... get hit in the solerplex with my son in my arms then step to one side of him then discover another bloke was stood behind him who he then grabs me dragging me forward whilst i have my 2 year old son in my arms forced to put him down due to being pulledonto my tip toe. Ithen redirect our fall on to the sofastop him from hitting me we then fall to the floorso i hold him down shouting stop you need to stop he then looks at me as if yes i am going to with a little nod he then lunges for my throat areaso i then restrain him to the floor until he eventually did stop. Went to so how someone else was then came back in to the room where i then sat on to the sofa and had a little convo for then the police to arrive
julian
- 5-Feb-16 @ 9:54 PM
Hi. I was pulled over by the police on the m4 Wales. I was told my vehicle had no insurance, so they took it off me. In the back of a police car the officer rang my insurance company. They said my insurance got cancelled on the 8th of August for non payment. They also said they've tried contacting me. In which I haven't received letters, calls or emails from them. Anyway after speaking to the insurance company and being passed around (I wasn't giving up, I had no knowledge of this issue with payment) I asked to speak to the manager and told him my version of events. Said I had NO correspondence at ALL. He typed away and then put me on hold.......... Minutes pass he answers the phone said your right we haven't made correct ways to inform you. Said it was a system error (awesome result) said to him I need my car back out of the pound. So he sent me a email with a certain letter (to remove the conviction) to take with me to the police station that will get you off. Took it with me to the police station, they didn't even read it!! Said I'll have to wait for court letter!! Anyway. Filled the court plea form sent it off. Went to court on the 13th of January (never been to court in my life. Nervous) someone come out to see me to see who I was and what I was there for. So told him the short version and his reply was your plea not guilty but in a way 'I was because you don't keep an eye on my outgoings' and if I sticker with not guilty the courts could take my license from me, so nervous set in and got asked in and the better half come in with me. I turn around a whispered guilty or not guilty to her? In the end I plead guilty to settle with a lighter sentence. The letter from the insurance didn't help me at all they basically laughed at it. They made no contact with the insurance company. Nothing. Could I appeal against the courts and what's they likely hood I'd be let off? Any help would be appreciated. Many thanks Ash
Coombsy
- 19-Jan-16 @ 11:15 PM
My son who is only 18 and at northumbria uni in Newcastle was caught drinking a bottle of beer on the metro . Recieved a letter stating it was going to court and would be fined £90 ,if he pleaded guilty them he didnt have to appear . He pleaded guilty and said sorry but then he recieved a fibe of £90 plus cour cost so in total £280 for having a small bottle of beer ! Hes only 18 and new to the city and had no idea there was a law against this . It has totally affected him and wants to quit uni and he is not a criminal ! Is this a bit harsh ! Can we appeal ?
Rev
- 7-Dec-15 @ 12:34 AM
I paid a fine in time and sent my liscence of to wrong place, i was unaware of this as you no longer have paper work to check. So the police took it to court as if i ignored it. The court fined me in total £400.I feel it was unreasonable, and i can appeal in the crown, but is it a case of judges wont go against judges ?. plus i told them im unemployed .
betty
- 30-Nov-15 @ 3:12 PM
I was unlawfully arrested after my neighbours made false allegations that I had been 'harassing' them after we fell out. Their allegations were unfounded and the Police failed to investigate these allegations or speak to me first to hear my version of events. I was issued no PIN's notice or warning. The neighbour's father is a serving Police Officer for the Division which arrested me. I was questioned under caution and answered all of the questions put to me. I was uncondionally bailed even though the Police put me in catogory 2 (with armed/drug dealers). They allowed me to go home where these neighbours continued their vendetta against me, trying to goad a reaction from me whilst I was on bail. I was later charged for offences that I did not commit and my neighbours could not provide any evidence to confirm their allegations. Although noise pollution issues are an environmental issue and parking issues are not a Police matter, GMP used these issues as part of their case against me. I started to get actual evidence via CCTV, photograpic and logged each incident when my neighbours continued their vendetta against me, The Police refused to take any action against them. I started to suffer with severe depression and attended court in a state. My Solicitor advised me to not say anything that would deem "titt for tatt" and failed to show the lay of Magistrates all the evidence I had against my neighbours. I had an unfair trial and was found 'guilty'. I appealed the decision straight away but had to withdraw my appeal because my Solicitor wanted a further £ 4,000 which I didn't have (I had already paid out £3,500 to date), I applied for Legal Aid on the grounds of hardship and this was granted several months later. I wrote to Manchester Crown Court again but was refused a trial because it was 'out of time'. I have been trying to clear my name and get justice but don't know what I can do. I wrote to the Criminal Cases Review Commission but they said as my neighbours committed most of their harassment and intimidation towards me and my family, I needed more evidence for them to get an appeal for me. I am at my wit's end now and slowly giving up on life. I have been treated extremely badly and let down by the 'legal system' which is so unfair. I haven't exhausted all my options yet, I intend to go and see my local MP and take everything I have to show her that there has been a Miscarriage of Justice. Doues anybody have advise for me or have been in a similar position?
law abiding citizen
- 16-Oct-15 @ 12:19 AM
In June of 2012 a friend hired a hall to get married. The hall needed a cheque for deposit and because the bride did not have her check book I offered to give mine and filled the hire forms. Wedding came and finished weeks later I received a letter saying I was to be fined for littering that bags from the wedding had been found on the streets. I explained I only helped at the wedding and that I was not paid for any support I offered. Chelmsford council refused to speak to any witnesses or the bride who was willing to take the blame for the rubbish as they had given the job of clearing to someone else. Now I am faced with a 875 fine to pay that they have done attachment of earnings for and yet I never got correspondence from them to say they are still pursuing me for the fine. I want to take the council back to court is this possible?
Lucy
- 25-Sep-15 @ 12:10 PM