Failure to Attend Jury Service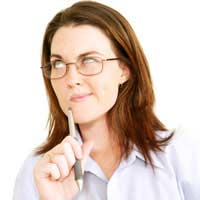 Everyone that is between the ages of 18 and 70 who appears on the electoral register is eligible for jury service. The Criminal Justice Act 2003 enshrined in law that anyone that is eligible for jury service must attend unless they can show evidence that explains why they can't be a juror on the current case, or a juror in the future. Permanent exclusion can be applied for, but you must produce evidence to support your argument.
Failing to Attend Due to Incapacity
It is your responsibility while you are a serving jury member to make sure you are at the court on time when your jury is sitting, or so you can wait to see if you are picked for jury duty. You must also ensure you are not under the influence of drugs or drink. If you are, you could be fined up to £1,000.
When you are summoned for jury duty you may have an event or other circumstances that mean you won't be able to serve during the dates that have been requested by the Jury Central Summoning Bureau who will have sent you the jury summons letter. You must respond to the jury-summoning letter within 7 days.
If you to have a prior commitment you can apply for your jury service to be deferred. You can only apply for this once and the deferment can only last for up to one year. You can also apply to be excluded from this current or future jury service. To do this you need to respond to the letter you were sent about your jury service from the Jury Central Summoning Bureau giving details about why you can't be a member of a jury. If you live in Northern Ireland, you need to contact the Jury Management Team on 028 7126 1329. And in Scotland you can contact civil jurors court of session on: 0131 240 6772 or for criminal jurors at the high court of justiciary on: 0131 240 6907. You should receive a response about your request for jury deferment within 10 days.
Jury Service Exemptions
There are a number of circumstances when you will not be required to perform jury service. These include:
If you are suffering from, or have suffered from a mental health problem. This includes if you are in a hospital, visit a doctor for treatment regularly, or you are in guardianship under section 7 of the Mental Health Act 1983.
If you are on bail or have every served a prison sentence.
Coping with Jury Service
The cases that you may be asked to serve on can be quite harrowing if the crime is serious. If you feel that you cannot continue as a jury member because of the stress it is causing you, it is important that you inform the court as soon as possible. Under no circumstances simply don't turn up for your jury service as this will cause the court delays. You could face a fine or even more serious charges if you fail to tell the court you will not be able to attend. The courts understand that jury service can be stressful, so talk to them as they can help you.
You could also talk to your GP or the Samaritans. The Samaritans are trained to support people in highly emotional situations. The courts service has discussed with the Samaritans how jurors may need supporting if they call. Remember though that you can only talk about your feelings about the case you are a juror on, or have just finished. You cannot by law discuss any details of the case with anyone including the Samaritans.
You might also like...
Ever since I received my summons for court service I had been worrying so much that I have now started taking sleeping pills to try and make me sleep at night, otherwise I lay awake at night worrying.The pills are not working very well and with very little sleep at night and also with it always in my mind during the day I'm starting to feel unwell and tearful.I am 68 years old and the court case doesn't start until October.I'm a busy person and like to be in control of all I do but I am starting to forget things and it's upsetting me.I think this is all getting too much for me and start affecting my health.I really don't think I can do it.What should I do?
sophie
- 2-Sep-19 @ 6:50 AM
I am unable to do jury service one day what do I do
traceyjayne
- 22-Aug-19 @ 2:05 PM
Hi, I been a juror this week on the last day that i was attending this week I'have fell on the floor out the station. I managed to grt there on time and i had to speak with the judge she suggested i should go to see medicar care which i did the told me i have a sprain Dr gave me crutches and returned to court to continue with trial. the asked me to be back this week comming which Im doing as its two weeks of service. My question is what happens at the third week? jury service will be finished and have to go back to work but I can see and feel my foot getting worse if I cant walk and need the crutches and apear to work were Im a nanny of three small children what should I do. take days off as sick pay meaning my boss has to pay or do I have to claim to court as it happens on my way there? Im asking in the case that I may not be ablee to walk with out crutches or even worse force mayself to walk doing my work but if its not heal or fully recover I can get worse. Please need advice
lila
- 7-Jul-19 @ 12:47 AM
Just do what I done - I filled in the form asking for exemption and gave the reason that having been a victim corruption in the legal system, I could possibly subconsciously sway towards finding the accused innocent.
JBrad
- 15-Feb-19 @ 3:56 PM
Hi, please help. My son (second year at Durham University) received a jury service summons in November which due to a preplanned holiday deferred successfully, however the deferred date is during a field trip which is marked and goes towards his final degree mark.He has explained this and asked to be excused but the replysays this is no grounds for being excused though he could do earlier or his groups be put before a judge. He can't do earlier as he is at university in Durham. (Court presence in Southampton). He could do most/any time later.If he has been already told that his marked field trip (in holiday's) is not ground for excuse then the same but before a judge is likely to result in the same dismissal.He just can't afford to miss this marked field trip.Your advice under these circumstances?
Toby K
- 21-Jan-19 @ 8:45 AM
What happens If I don't want to do it because I would loose too much money, as the expenses you can claim (under 11days) do not cover what I earn?
Vorlitum
- 28-Sep-18 @ 8:19 PM
@Adam my wife had similar issue. She completely missed the summon and found it last night only.(letter was under the shoe cabinet)missed the date by 3 months. she pregnant as and due date is next month. Did you sort it out with court. Or what should we do now?
I live and work in London, having explained to the jury admin my position, I am still required to attend. What is my position on this as the court is in Northern Ireland.
Ga ga
- 7-Jun-18 @ 11:19 PM
I wouldn't trust myself to judge, to be honest if the person in the dock was a smoker or looked dodgy I would say they were guilty!
Borneo
- 28-Mar-18 @ 7:09 PM
I have no faith in the justice system. I dont want any part of it and will never pass judgement on another human being.
Harry
- 11-Feb-18 @ 4:16 PM
I was in the middle of moving house when I recieved my letter about jury duty.Ive just recently found the letter,Ive missed the date completely by 2 months.What should I do about this or is there nothing I can do?
Adam
- 14-Dec-17 @ 8:10 PM
I have just realised my jury duty was meant to be today... who or where do I call? I called the jurors hotline n was told I don't need to attend 2mrw.. but that doesn't really help me about today, wishful thinking is that I wasn't required today either but I hate this not knowing!! And advice is much appreciated
Lmack
- 11-Dec-17 @ 8:13 PM
@Siani - hopefully the snow will have cleared. If not you would have to ring the court.
VK
- 11-Dec-17 @ 12:52 PM
Haia im stuck in snow and got jury service tomorrow what will happen now?
Siani
- 10-Dec-17 @ 4:09 PM
I missed jury duty on Monday, how quick will the fine come through my door? I'm starting to really worry?
Boab
- 8-Dec-17 @ 11:37 PM
I need to phone the court to see if I'm.picked for 2morrows court but if lost the no wot will I do
Lisa
- 28-Nov-17 @ 6:30 PM
@Robert - According to gov.uk a person can be fined up to £1,000 if they don't return the form or turn up for their jury service.
UBd
- 17-Nov-17 @ 2:46 PM
My son forgot about his jury duty on Monday and has just realised. What is his best course of action. Is it to call in the morning (Friday) to see if he can rectify it or wait till he is contacted?
Robert
- 16-Nov-17 @ 10:13 PM
My son forgot about his kurt duty on Monday and has just realised. What is his best course of action. Is it to call in the morning (Friday) to see if he can rectify it or wait till he is contacted?
Robert
- 16-Nov-17 @ 9:51 PM
Hayley - Your Question:
Hi I have been summoned to do jury service on the 6th November. I can't find the letter that it says I need to bring with me what shall I do?
---
Our Response:
As stated in the article, you would need to call the Jury Central Summoning Bureau, please see link
here
.
CourtroomAdvice
- 17-Oct-17 @ 11:05 AM
Hi I have been summoned to do jury service on the 6th November. I can't find the letter that it says I need to bring with me what shall I do?
Hayley
- 16-Oct-17 @ 2:03 PM
Hi there. My work has allowed me to attend the Jury service but without pay. The allowance will not cover my two weeks wages so the only way I can make up for the losses would be to use 6 days annual leave for Jury service duty and take £850 loan from parents. Is there anything else I cando please? Seems like taking a loan out and pay the fine is the cheaper option. I was asked to defer last year as I was a new starter to the company
Mr. K
- 27-Sep-17 @ 7:37 AM
Jlomie - Your Question:
I forgot to attend my jury duty last week, what do I do now? I responded to the letter online and registered the day I got the letter in 2 months ago
---
Our Response:
You can be fined up to £1,000 if you don't return the form or turn up for your jury service, please see link
here
.
CourtroomAdvice
- 10-Aug-17 @ 11:02 AM
I forgot to attend my jury duty last week, what do I do now? I responded to the letter online and registered the day I got the letter in 2 months ago
Jlomie
- 8-Aug-17 @ 9:19 PM
Hi, ive sent my jury summons off via post (starts 31st July) but i could not send it within 7 days as i was on holiday when it arrived, do i need to inform someone of this?
Dan
- 25-Jun-17 @ 10:47 PM
Hi i have a jury citation that i accepted to attend but 2 days ago i was taken into hospital and had an opperation and also have a 2 week sickline. Is there any way of getting a sudden excusal from court as im not fit enough to attend. Thanks Stacey
Staceee
- 2-Jun-17 @ 6:37 PM
Hi I am wondering if you can help with. Dispute with an old friend I helped out , he missed a jury service as he split up from an old girlfriendas his mail was still going there and myself and my husband kindly put him up while he was sorting somewhere to live and he put our address as co off mr Paul ambrose he said he got took to court or fined for not attending but also said he missed another jury service because his letter came to my address when he moved out , is that possable if he wasn't on the electrical register as living here as I was more as a base for him for his mail to come to
Singing linda
- 15-Mar-17 @ 3:18 PM
Hi there I suffer bpd borderline personality disorder also emotionally unstable and I'm so scared I have too do jury service but I feel it's gonna affect me I'm nervous already and I don't even know how too be excused or too explain how upset I get when worried please help its today
Marie
- 20-Feb-17 @ 2:38 AM
Hi, I requested my Jury service to be deferred as I just started working for a new company on the 3rd of January. I sent a couple of e-mails, I spoke to a person from the Jury Summoning Bureau and also sent back the form requesting for a deferral. I have not recieved any e-mails or letters, not even a phonecall confirming my that my request has been approved. Even the the person from the Bureau confirmed that I have a good reason to ask for another date.
Daniel
- 22-Jan-17 @ 12:38 PM
Hi, I sent my forms of last Wednesday as I have now completed my jury service and need to claim back expenses. how long should I wait to receive my refund/ will I be contacted when my forms have been received and if so how long does it usually take? Thank you
alice13
- 16-Jan-17 @ 4:00 PM