Why Was I Picked For Jury Service?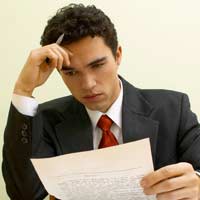 Serving on a jury is a civic duty that anyone that lives in UK could be called upon to perform. You can be called for jury service if:
You are between the ages of 18 and 70.
You are registered on your local government's electoral register.
You have lived in the UK, the Isle of Man or the Channel Islands for the last 5 years since you were 13 years old.
There are certain people who cannot serve on a jury. These people include:
Anyone on bail or that has previous convictions or has served a prison sentence.
If you are currently or have in the past suffered from a mental health problem. This includes if you are in a hospital, visit a doctor for treatment regularly, or you are in guardianship under section 7 of the Mental Health Act 1983.
You have been called for jury service because the Jury Central Summoning Bureau (JCSB) randomly chose your name from the electoral register of everyone eligible for jury service. If you are selected and require further information you can call the JCSB on: 08453 555 567. Don't forget to have your juror number handy as this is used to identify you. The number will be on the letter your were sent.
If you live in Northern Ireland you can contact the Jury Management Team on: 028 7126 1329. If you live in Scotland you can contact civil jurors court of session on: 0131 240 6772 or for criminal jurors at the high court of justiciary on: 0131 240 6907.
What if I Can't Attend?
When you receive your jury summons it will state when your jury service will take place. If you can't be a juror during this time, you should let the Jury Central Summoning Bureau know as soon as possible.
It is possible to defer your jury duty until a more convenient time. If you do apply for a deferment, remember you can only do this once. It's very important, therefore, you inform the JCSB of any other times over the next 12 months when you definitely won't be available. They can then make arrangement for your jury service around these dates.
As well as a deferment you can also apply to be completely excused from your jury duty. To be totally excused jury duty you have to have a very good reason, supported with evidence. You will see a box on the summoning form you were sent were you can explain your reasons for applying for an excusal from jury service. The JCSB will evaluate your request and may ask for additional evidence such as doctor's certificates before making their final decision.
Choosing a Jury
When you arrive at the court stated on your jury summons form, a court official who will look after you while you are at the court will meet you. Expect your bags to be searched and your identity checked. Once this is complete you will be taken to the jury assembly area where all jurors wait.
When a jury is required the court's clerk will pick 12 people from the jury assembly area. Once you and your fellow jurors are in the court the swearing in will take place.
How Long will I have to be a Juror?
Most jurors are called for approximately 10 working days. During this time you could sit on a number of juries covering a wide-range of trials. In some exceptional circumstances you may be asked to serve as a juror for much longer. If the trial you are involved with will run for more than 2 weeks the judge will usually state this before you are sworn in. It is at this time you can raise any problems you may have with serving longer on the jury.
Can someone Take my Place?
When you are called for jury service the jury summons is made out in your name and your name alone. You cannot transfer the jury summons to someone else. Also, no one else impersonate you on a jury. This is a criminal offence.
Will I Get Picked for a Jury?
The court that has called you for jury duty always calls many more people than they may need. This is to ensure they have enough people when the juries are being picked. You many find that you attend court, but never get picked for actual jury duty. This may seem like a waste of time, but it's your civic duty to attend the court if you are called, just in case you are chosen for jury duty.
You might also like...
@M1tch - I have included the link of expenses and what you can claim for
here
. I hope this helps.
CourtroomAdvice
- 9-Feb-15 @ 12:39 PM
Well I have been called up for jury service for the first time ever in my 37 years. I'm excited and nervous but my main concern is where to park, it is so expensive in some places, the second thing that is stressing me out, is will I end up in debt again as the payment I receive is not as much as my current wages so I hope I don't fall into debt because of it!
M1tch
- 8-Feb-15 @ 10:57 PM
Hi All, If you have been called for Jury Service you may be thinking what a pain as this will affect your working day and normal daily schedule. I must admit i thought this too but i would like to allay any concerns about carry out this duty, i have just recently carried out jury service and sat on 2 cases which were totally different, i found both cases interesting and enlightened me in how the legal System works in a Court of Law. Maybe not everyone cup of tea but certainly mine. Enjoy the experience. David
David
- 21-Jan-15 @ 5:04 PM
@Mrs Tut, it should tell you when you ring the jury line number when you have to ring again to find out when you are required, you have to know your jury number and in which group of numbers it is in, you could be in numbers 1 to 120 or 121 to 240 depending on how many people are required to do jury duty for that court. For me it was after 5 pm on a Tuesday and after 5 pm on a Friday I had to ring the jury line but different courts can have different days to check. You can also ring the court where you have to attend for jury service. I have just completed 7 weeks of jury service and every day of every week was different so you really have to ring the jury line to find out. You are defiantly not excused from court until some of the jury keepers or court officials' tell you. Hope this helps.
Butty boy
- 20-Jan-15 @ 1:20 AM
Hi, I was supposed to start jury service today. I attended but wasn't selected. I was told to ring a number after 6pm so see if my attendance is required the following day . I rang the number and I'm not required to attend tomorrow - does this mean I am excused now or do I have to ring the number every night? I cannot find this information anywhere in the leaflets they gave me and the message on the helpline number isn't very informative and doesn't say what to do if your number isn't on the list.If anyone knows the answer to this I would be very grateful. Thanks !
MrsTut
- 19-Jan-15 @ 6:41 PM
I have to agree with Leo. Well said!!
Mop
- 26-Dec-14 @ 11:17 PM
I'm rather confused in regards to the statement " There are certain people who cannot serve on a jury. These people include: ....If you are currently or have in the past suffered from a mental health problem. This includes if you are in a hospital, visit a doctor for treatment regularly, or you are in guardianship under section 7 of the Mental Health Act 1983." Was this not changed under the Mental Health discrimination act of 2013?
MLew
- 4-Sep-14 @ 2:19 PM
What a bunch of whingers!Do those of you complaining watch the news and complain about criminal acts? I'm sure you do, yet you expect everyone else to deal with the legal aspect.. hey.. let's none of us do our civic duty and live with the mayem that creates.. idiots! For those who "can't speak English".. you have to have been resident in the UK for 5 years before being called for jury service.. why haven't you bothered to integrate and learn the language of the country you're living in?! I despair, it's no wonder this really isn't "Great" Britain any more...
Leo
- 29-Aug-14 @ 12:42 PM
Is it possible to apply to be considered for jury service? Recently retired, and now with more time and experience of life, surely I would be near-perfect?
sherbet
- 27-Aug-14 @ 10:58 PM
@safi, You need to contact the the number on the letter straight away and explain the situation as they may be able to provide a translator for your brother. Even though your brother doesn't understand English he still needs to contact them and make every effort to attend.
Greg
- 15-Aug-14 @ 11:13 AM
My brother have letter form jury duty and he doesn't understand English and he doesn't know what to do and is like jury duty is force my brother to go to summons I need help plz
safi
- 15-Aug-14 @ 9:42 AM
This is the 3rd time I have been called up for jury service which seems quite ridiculous when there are millions of people who never get called.Surely in today's age of technology it would be easy to flag up on the system those who have already done their duty.The fact is jury service is not a pleasure and can be quite stressful and to have to serve more than once can depending on your experience both in court and in the jury room distort your view of justice.No one should serve more than once in lifetime.
Olly
- 24-Jul-14 @ 11:35 AM
My jury service got cancelled before I could even show at court.Gutted.Would have loved to have even had the chance to experience it.And I don't lose any salary doing it.
Sarah
- 11-Jul-14 @ 9:35 PM
@ajo, I agree there should be a limit to how many times you are called for jury service as there are many people out there who would like the chance to do it.
I have already served on a jury three times before. Why do they keep on picking me when there many more eligible citizens who would relish the experience? (I have moved address three times in the time-span.) There should be a limit on how many times you can be called upon to discharge your civic duty- perhaps a maximum of three.
a few more months ago i was sent to jury's notice.i completed the form and sent it back that was a few months ago and i have not heard anything do you know what i should do next when will they call me i haven't got an idea it said on the original letter sometime in july but yet i have not received any letter asking me to come to any particular court can anybody advice me
jpk
- 30-Jun-14 @ 12:27 AM
I have been called for Jury service and have been physically sick since. I cant eat or sleep and have had to go on beta blockers. Every time I see the court where I live I sweat profusely and throw up. I cant deal with words like barrister, judge, jury, offender I cover my ears. I am petrified I cant stop crying when I think of it. I even contemplated jumping out of my bedroom window so I could break my leg or something. I am allergic to eggs and have thought about eating them on the day I have to go, or even taking laxatives to give me diarrhoea. I have even asked one of my friends to throw me out of his car whilst its moving. I have lost a stone in weight, do i really have to do it.
seanyboy
- 28-Jun-14 @ 4:39 PM
can i find out from someone if you are eligible for jury service at some time in my life, i am on the electoral register but i ain't sure if i am eligible for jury service, i would love to do it, i am very much interested in the legal side of society :)
mick
- 20-Jun-14 @ 2:27 AM
Hi. I'm on jury service tomorrow, have filled in the forms for loss of wages, but how do I go about claiming for my travel expenses as this will be by public transport
I am 70 years old and have just been called for jury service 3 months before my 71st birthday ,do i have to attend or am i exempt Eric
oldsalt
- 13-May-14 @ 9:04 PM
I was called for jury service a few months ago and one of the best experiences I have ever had. I was luckily choosen for two cases so was there for two weeks. Even though the two cases was very complexed and difficult it was very interesting to experience how the legal system works.I felt I had learned a lot from this experience and not something we choose to do.So I would recommend anyone to go should they be called. I would certainly go again I had learned a lot from the experience.
lidia
- 31-Mar-14 @ 12:28 AM
I am a nightshift worker & have been selected for jury service. Does that mean I can't work the night before I attend court or the night after I've been in court?
Jim
- 11-Mar-14 @ 6:48 PM
I've been called for jury service for 4th Feb. I'm a seller on ebay and wonder if I'm going to have to close down all my listings (and take a loss) before I go for jury service.I'm also worried about the fact that I have problems with my joints and can't sit (or stand) for long periods - maybe only 10 mins at a time if chair is uncomfortable. I've tried to get an appointment with my doctor (who I don't attend often) and can only get one on 29th Jan., which seems a bit close to my date to get a letter from her about my aches and pains etc.
Carole
- 13-Jan-14 @ 4:31 PM
I've been called for jury service but can't afford drop in pay, will I be paid if not required or sent home? Twenty odd quid a day is not an option for me but 64 every day is fine
bob
- 16-Dec-13 @ 6:40 PM
I have just completed three days of sitting in court (for some people it was 4 days) with 130 other people, during which time only one jury was selected. I was one of those selected but the case was dismissed after 1 and a half hours of evidence. Imagine my dismay when we were told our names would be put back in the pool of prospective jurors!We then had to sit through 2 days of delays, and, suprise. surprise, not one of the 15 original jurors were chosen for the subsequent trial. What a waste of taxpayers' money and employers' and employees' time.I
jjoanie
- 6-Oct-13 @ 4:10 PM
My son lives abroad and works in Germany for 6 yrs does he have to do Jury service?
Chris
- 23-Aug-13 @ 8:41 PM
I did do jury service in 2000 , and now I would like to do it again, can I apply to go on a list for jury service.
terry
- 20-Aug-13 @ 11:14 AM
Hi, my fiance rec'd a summons at the weekend for jury service at a coroner's court in London, it is from Sept to Nov.....3 months !!!!is this possible ? I've never heard of it before, and it's going to cause major problems with his work.Can he defer it, his HR dept says no he has to do it. Any help comments would be very appreciated
cootch
- 13-Aug-13 @ 9:46 AM
I got called once landed down in my bed clothes .excused was back home in ten minutes
Pyjamas man
- 8-Aug-13 @ 6:43 PM
My Partner received a summons a few weeks ago, filled it in, sent it back and received a letter from the Court this morning to state he does not quality for Jury Service!He has never been in any trouble with the Law, his job would not affect anything so at a loss as to how he wouldn't qualify???Anyone else had this happen to them?
Kirst
- 1-Aug-13 @ 12:52 PM