Statute Law in England
By: Lorna Elliott LLB (hons), Barrister - Updated: 16 Mar 2021
|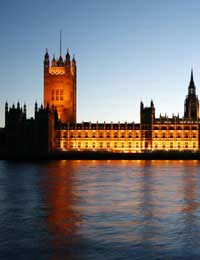 Statute Law is law that is written down and codified into law. Statutes begin as bills: and there are public and private bills.
Public Acts are those that affect either the whole of the UK or some of its constituent countries: England, Scotland, Wales and Northern Ireland, whereas private Acts may grant limited powers to public bodies such as local authorities, or apply only to specific locations within the UK. There has been a significant increase in the number of statutes passed in law in the United Kingdom in the 20th and 21st centuries.
How a Bill Becomes Law
To begin with, a bill goes through scrutiny and is refined before the final draft is created. Then it is given its first reading, and after its second reading there is a general debate as to its contents.
Once at the 'Committee stage' both the House of Commons and the House of Lords may make amendments to it. Then further amendments may be made when it is considered at the report stage. A third reading allows for final changes to be made, and it is passed to the other house (the Lords if it is a Commons bill, and the Commons if it is a Lords bill), and final amendments can be made.
Once these processes have been completed, the bill receives the 'Royal Assent', after which it becomes law. The Royal Assent is in effect the signature of the monarch. In past times the monarch had a much more active role in passing statutory laws, although nowadays the obtaining of the Royal Assent is seen by many as merely a constitutional formality.
Although statute law codifies certain rules, it is the continuing development and fluidity of case law that enables judges to interpret statute law. However, it should be noted that judges are not bound by their predecessors, which is why case law is susceptible to change. Further, the law upon which judges comment is essentially made by 'accidents of litigation': in other words, if the case hadn't been brought, the judgment would not have been made. However, it is also true that certain events can force parliament to bring changes to existing laws, such as the Criminal Justice and Public Order Act 1994 in response to the increasing number of huge raves being held on farm land across the country.
Statutory Instruments
Often, Acts of Parliament give ministers to make further orders, rules or regulations that are secondary to the main Acts of Parliament, without having to make amendments or to repeal full Acts of Parliament. These are known as Statutory Instruments (SI) and are just as important to the statutory legal framework as the Acts of Parliament themselves. Statutory Instruments are freely available on the internet, and often bring into force Acts of Parliament, or parts of Acts of Parliament on the date which is specified in the Statutory Instrument, known as the 'Commencement Date.'
Researching Statute Law
Once you have found a statute, or reference to a statute, it is vital that you check that it is still in force because laws are constantly being changed, updated and repealed. There are numerous ways to do this either online or by using a law library. Lawtel has all acts of parliament from 1987 onwards, whereas Westlaw has acts of parliament from before 1987. If you want to research a statute in a paper law library, use Halisbury's Statutes, which is a set of fifty hardback volumes, as updated by a Cumulative Supplement and Noter Up, for the most recent developments.
The Statute Law Database is also a very useful and fully searchable tool as it allows you not only to view how statutes have changed over time, but also to see amendments that are not yet in force, as well as linking associated statutory provisions together.
COURTROOM ADVICE IS FOR SALE.
This website is for sale [more info].
You might also like...
I have recently heard about a Common Law Court in UK and I was interested in exploring this area a little bit more but there is very little information provided on the internet. I run a limited company Glamour Investments Ltd which is a property investment business, is it possible to move the company from Companies House to Common Law companies and if so how would this work? Can you kindly advise on this please, Thank you and kind regards!
Monika
- 16-Mar-21 @ 11:15 AM
They have taken down commonlaw court website.
Bob
- 10-Nov-20 @ 3:10 PM
I want to ask how to make a status in England, which institution should I turn to
Denis
- 24-Oct-20 @ 1:34 PM
I have very recently used the housing and planning act 2016 chapter 22 section 3 Abandonment. As the tenant had not occupied the home since the 14th February 2020. The determination date for repossession was informed in the notices as 30th May 2020. I followed the part/s 57 thu 59 to the letter, no deviation whatsoever. On conclusion I locked the property at aprox 2 PM and by 4PM I left the property secure. The tenant broke the locks off during the period of 4PM and 7PM. I returned after an alarm from a neihbour. The tenant reappread ot 930Pm and stted that he was still the tenant when I informed him he wasn't, and that he was trespassin as the tenancy had been abandoned and he hadn't advised me of his continuing occupation of the tenancy by that day as per the act. He then informed me that he was going to bed. Having called the police at 7PM to report the criminal damage and the repeated my report of his trespass at 9.30PM. By M
PJ
- 6-Jun-20 @ 6:46 PM