What Happens at an Immigration Hearing?
By: Lorna Elliott LLB (hons), Barrister - Updated: 13 Oct 2017
|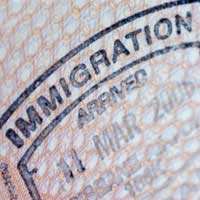 An immigration appeal is heard by one or more judges in a number of locations in the UK. There are no juries in immigration appeals tribunals. Judges are legally qualified, and there are sometimes other members of the tribunal (non-lawyers) who also hear appeals.
An Immigration Hearing
An immigration hearing is held by way of an appeal once an application has been made and refused. This may be because of a prior:
refusal to allow someone entry to the UK
refusal to give someone leave to remain in the UK
refusal to allow someone asylum in the UK
refusal to the Asylum and Immigration Tribunal
decision to deport someone who is already in the UK
Types of Hearings
There are two types of hearing, the Case Management Review hearing (CMR) and the full hearing. A CMR is only held in the case of country asylum appeals and cannot be adjourned. If you do not have your own representative it is very important that you attend your CMR because if no one attends the judge may decide to determine your case without a full hearing. If you need an interpreter to translate the proceedings for you, you must let the tribunal know in advance so that they can arrange one for you. If you have a legal representative they should be able to arrange this for you. Tribunal Service interpreters have more rights than other interpreters, so for obvious reasons they are a better choice.
What to Expect
You should arrive at least 20-30 minutes before your hearing date. When you get to the centre for your appeal there will be a number of cases listed for hearing at the same time. You may have to wait some time before your case is called on, but the clerk of the court will be able to give you an idea as to how long you will have to wait.
It is important to have some money with you in case you want to buy drinks or refreshments, although you will usually be provided with water in the hearing room once your case has been called on.
The hearing is usually held in a room with desks and chairs. It does not look like a traditional courtroom, like the ones normally used in television dramas. The judge(s) sits at the front of the room at a desk or table and the other people sit at tables and chairs in front of him. The Home Office representative (the respondent) will usually sit on one side of the room, and the person appealing (the applicant) and his or her legal representative (if they have one) will sit on the other side.
If you require an interpreter they will sit next to you. An interpreter must interpret the proceedings fairly and without bias. They will give their translation of the proceedings to you in a low voice or whisper during the proceedings, either while people are speaking or after a statement has been given. Any witnesses will be called into the room to give evidence as and when they are required. They are not allowed to hear the proceedings prior to giving evidence, and can only remain in the hearing after they have given evidence with the permission of the judge. As hearings are in public, there may be members of the public and very occasionally journalists present in the room too.
The Decision
The judge(s) does not decide whether or not your appeal has been allowed (successful) or dismissed (unsuccessful) at the hearing. You will be informed as to the outcome of your case in writing. If there has been an oral hearing, this will be within two weeks of the hearing date. If the appeal was on paper only, the decision is sent approximately two weeks after the hearing.
Appealing the Judge's Decision
There is no general right of appeal although both parties, either the appellant or the Home Office, may be able to make an application for judicial review. This is a review of the case on the basis that the judge got the law wrong. There is a very strict timescale for making this type of specific application (within 5 days of receiving the decision) and it is vital that you seek advice from a lawyer before pursuing this option.
You might also like...
my fft was accepted by judge but the home office are appealing wot is the success ofthem winningthis
shane
- 13-Oct-17 @ 9:50 AM
It's a privilege to be amongst you. What are the probably outcomes of ftt hearing.
Surf
- 13-Oct-17 @ 3:10 AM
Testimony - Your Question:
Hello guys, am so happy to find myself in this forum cos, it's really helping people. Please I need some help here. My ftt was refused but, I was given a form to request for an ut. It's been 4 months now but, not gotten any responds from them. Could someone advice me please?
---
Our Response:
I'm afraid your only recourse is to contact the First-tier Tribunal (Immigration and Asylum Chamber) directly, please see gov.uk link
here
.
CourtroomAdvice
- 6-Oct-17 @ 2:08 PM
@testimony were you given a form to apply for permission to appeal at the upper tribunal? Or did fft give you permission to appeal to the upper tribunal straight away? FFT refused me to appeal at the upper tribunal. So I've had to fill in a form to apply for permission to appeal at the upper tribunal. I'm waiting for 2 weeks! Please keep us updated.
Hello guys, am so happy to find myself in this forum cos, it's really helping people. Please I need some help here. My ftt was refused but, I was given a form to request for an ut. It's been 4 months now but, not gotten any responds from them. Could someone advice me please?
Testimony
- 3-Oct-17 @ 8:07 PM
I won my appeal 2nd of August got the letter 14th of August..pls do I still have a long time to wait..tanks all
Tive23
- 25-Sep-17 @ 9:19 PM
Good news. Congratulations Nice. My appeal was allowed on 4th of August but haven't heard anything yet.
Sam
- 25-Sep-17 @ 12:41 PM
Hello guys today I received my biometric and passport. After my ftt appeal has been allowed. In total I am waited 12 weeks. God is good.
Nice
- 21-Sep-17 @ 4:07 PM
Thanks mari I will keep you guys posted.
Nice
- 21-Sep-17 @ 2:25 AM
@Nice - good luck. I hope it is positive! Mari.
@nice Thank you. So hopefully end of this month, I may get latter from post decision casework team. Thank you for the update. I will keep you guys post here. Good luck to all :)
Ikkie
- 19-Sep-17 @ 12:40 PM
Congratulations ikkie, you should hear from the post decision casework five to six weeks from the time you havereceived your decision from the court. And then another 2 months to get your visa.
Nice
- 19-Sep-17 @ 1:51 AM
Hi all, I had my appeal (in country) last month on 14th, Got decision on 22nd of August. on the 9th of September got £140 back from Home office. Now just waiting for the BRP. Just wondering to know if any one have got visa since their appeal is allowed and if yes, how long they waited after FTT or UT.
Ikkie
- 18-Sep-17 @ 2:55 PM
Hello I used the online visa check to my application it has changed from awaiting decision, to Decided. Hopefully I should here from them soon.
Nice
- 18-Sep-17 @ 2:46 PM
My wife just got refused as they say that I have not demonstrated I'm a British Citizen.I sent a verified scan of my bio-data page of my passport (as requested in support docs).Every other form to veriify you are British on government websites is to fill in when you don't have a British passport.Any ideas?
MOL
- 10-Sep-17 @ 9:37 AM
The first tir tribunal judge sheldon court allowed my human right appeal on 09 /08/2017 I'm still waiting. Anyone know what will be the next step it stress waiting for post.. Kindly updates me please. Best regard
Khan
- 9-Sep-17 @ 4:59 PM
Has anyone recive theirvisa froman appeal ? And time line
Nice
- 6-Sep-17 @ 8:31 PM
I used the case ID number. It took four weeks for me here from the post decision caseworker unit in Sheffield. But I haven't received my visa as yet. And yes they have my passport. Where did you have your appeal?
Nice
- 1-Sep-17 @ 10:46 PM
Hi Nice I tried checking on their website but it's not working what reference did you use? I tried with my IHS number didn't work please help have they asked you to send your passport or did the HO send you visa by post?. Thank you
Srijana
- 1-Sep-17 @ 9:30 PM
@sirijana hopefully buy next week you should here from the post decision caseworker unit. Because I have been waiting from 22nd of june that's when my appeal was allowed. Have you been checking your visa application status?Mine has been waiting for a decision from the 31st of July. I should take about 90 days.
Nice
- 1-Sep-17 @ 9:00 PM
It has been 6 weeks since the court allowed my appeal, there has been no email no lettersfrom Home Office. It's taking so long for them and it's so stressful waiting and not knowing anything. Is there any ways we can ask them to proses the application faster? Thank you
Srijana
- 1-Sep-17 @ 10:51 AM
Hi @ALB when did you submit your passport? where did you submit? because I am the same situation as yours!!! how long you have to wait for more??? Please share
Appu
- 1-Sep-17 @ 10:36 AM
@ALB - thanks for sharing this. I'm really glad for you. It has made me feel better about my own application. Best of luck.
MiloX
- 1-Sep-17 @ 10:23 AM
I've written before on here and wanted to share our story. We were refused our U.K. Spouse visa july 2016 for proof of relationship and my husbands illegal status in the U.K. We appealed and finally got our hearing in August 2017 at hatton cross. I have moved abroad to be with my husband in the meantime and we are due to have our first baby next year. I made a 300+ Page bundle that was so worth it as the home office overturned their decision about our relationship just before we had the trial!!They could not argue against that. We also had a lawyer who was excellent and fought our corner. I honestly think our hard work of making a big bundle full of evidence was the huge step for our case. The hearing lasted 20mins or so. I was asked by the Hopo if we were refused again what would I do? And then my lawyer asked about the baby and our future. I had got quite emotional but that was it. The judge was fair and listened. It really isn't a scary place, it's a quiet calm room with no 'public' sitting in like I had read. Within a few days we had the judges decision allowing our appeal!! Then two weeks after, an email requesting my husbands passport! Yes!! I just really can't stress enough getting so much evidence and doing so much work and a load of printing lol as they can clearly see for themselves how much it meant for us. We are overjoyed! I wish you all the best I know it's a long emotional and stressful time.
ALB
- 31-Aug-17 @ 3:27 PM
I really hope so thanks for the advice hun
miny
- 29-Aug-17 @ 10:17 PM
@miny Then you are not really far off. You should have an update any time during September 2017 I guess.
Patel
- 29-Aug-17 @ 8:57 PM
What date did the home office appeal...the home office appeal my husband visa on the 6 of April and now its august and we still haven't got a decision from the court if we are going to upper truibual or not
Miny
- 29-Aug-17 @ 8:33 PM
@miny Home office appeal against ftt decision declined on 15th may 2017.
Patel
- 29-Aug-17 @ 8:14 PM
Hi Sri jana. I have the same question. My partner asked when submitting passport but they said there is no exact time frame but usually takes a couple of weeks. Hope it comes soon.
IKR
- 26-Aug-17 @ 7:23 PM
Hello everyone, I had my court hearing on 14/07/17, My appeal was allowed on 22/07/17, I got the refund of £140 on 15/08/17 from FTT directly into my account. Now can anyone please tell me how long it will take for my husband to get his visa and come to UK. Thank You
Srijana
- 26-Aug-17 @ 1:28 PM