What Happens at an Immigration Hearing?
By: Lorna Elliott LLB (hons), Barrister - Updated: 22 May 2017
|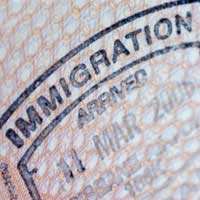 An immigration appeal is heard by one or more judges in a number of locations in the UK. There are no juries in immigration appeals tribunals. Judges are legally qualified, and there are sometimes other members of the tribunal (non-lawyers) who also hear appeals.
An Immigration Hearing
An immigration hearing is held by way of an appeal once an application has been made and refused. This may be because of a prior:
refusal to allow someone entry to the UK
refusal to give someone leave to remain in the UK
refusal to allow someone asylum in the UK
refusal to the Asylum and Immigration Tribunal
decision to deport someone who is already in the UK
Types of Hearings
There are two types of hearing, the Case Management Review hearing (CMR) and the full hearing. A CMR is only held in the case of country asylum appeals and cannot be adjourned. If you do not have your own representative it is very important that you attend your CMR because if no one attends the judge may decide to determine your case without a full hearing. If you need an interpreter to translate the proceedings for you, you must let the tribunal know in advance so that they can arrange one for you. If you have a legal representative they should be able to arrange this for you. Tribunal Service interpreters have more rights than other interpreters, so for obvious reasons they are a better choice.
What to Expect
You should arrive at least 20-30 minutes before your hearing date. When you get to the centre for your appeal there will be a number of cases listed for hearing at the same time. You may have to wait some time before your case is called on, but the clerk of the court will be able to give you an idea as to how long you will have to wait.
It is important to have some money with you in case you want to buy drinks or refreshments, although you will usually be provided with water in the hearing room once your case has been called on.
The hearing is usually held in a room with desks and chairs. It does not look like a traditional courtroom, like the ones normally used in television dramas. The judge(s) sits at the front of the room at a desk or table and the other people sit at tables and chairs in front of him. The Home Office representative (the respondent) will usually sit on one side of the room, and the person appealing (the applicant) and his or her legal representative (if they have one) will sit on the other side.
If you require an interpreter they will sit next to you. An interpreter must interpret the proceedings fairly and without bias. They will give their translation of the proceedings to you in a low voice or whisper during the proceedings, either while people are speaking or after a statement has been given. Any witnesses will be called into the room to give evidence as and when they are required. They are not allowed to hear the proceedings prior to giving evidence, and can only remain in the hearing after they have given evidence with the permission of the judge. As hearings are in public, there may be members of the public and very occasionally journalists present in the room too.
The Decision
The judge(s) does not decide whether or not your appeal has been allowed (successful) or dismissed (unsuccessful) at the hearing. You will be informed as to the outcome of your case in writing. If there has been an oral hearing, this will be within two weeks of the hearing date. If the appeal was on paper only, the decision is sent approximately two weeks after the hearing.
Appealing the Judge's Decision
There is no general right of appeal although both parties, either the appellant or the Home Office, may be able to make an application for judicial review. This is a review of the case on the basis that the judge got the law wrong. There is a very strict timescale for making this type of specific application (within 5 days of receiving the decision) and it is vital that you seek advice from a lawyer before pursuing this option.
You might also like...
@Tojo I went to Hutton cross on the 2 Feb and I haven't had any response as yet. I rang the tribuanal and I was told the judge hasn't made a decision. I have been waiting for 16 weeks.
Nice
- 22-May-17 @ 1:53 AM
Hello, its been about 12 weeks now, i have not gotten the determination from my appeal hearing at Glasgow, my solicitor called the ftt and she was told the judgement still reserved. Please has anyone experienced this before?
Tojo
- 21-May-17 @ 10:37 PM
@Don thank you for the confidence yep I've realised...it's such a pain your right no point of stressing nearly there...date is on the 8th June.. wish I could name and shame the person who my husband chose but I might get screwed if I mention his name on the website surely people have a right to know. I will complain about him to the ombudsman and hopefully they can investigate because I'm sure he has ripped off so many people. It's disgusting .... thank you Don good luck ...
Mil
- 20-May-17 @ 12:02 PM
@Mil you need to relax!!! Do not get stressed for whatever reason! There are plenty of fake barristers and solicitors that have no idea what they are doing. This is why I decided (also due to shortage of money) that I would deal with my case myself. Last time I decided to have a solicitor and barrister deal with my case I ended up in custody.... So no thank you very much! If I screw up I can only blame myself. Just remember that when you deal with the court, for whatever reason, knowledge is power. Use Google to do some research. You will learn a lot!!!
TheDon
- 20-May-17 @ 8:38 AM
That's good to hear! I'm sure you will be absolutely fine! Keep thinking positive and not give up. We had removed our legal representative off the case (contacted the tribunal) there is no way that they will give him any information about our case if he is off right ? I'm so worried he will try to jeopardise our case, he turned out to be a total con artist he uses the title judge...Singh and asked for a ridiculous amount of money to go to the hearing 5000 pounds we removed him. I called the tribunal explaining this and the lady said they can remove him which was done. But i just have this fear he will contact the tribunal... my husband and i have told the tribunal not to give him any information about us. Can't believe what mess we are in but definitely learnt lots of lessons along the line. The tribunal won't give him any information right ?! feel like we have lost trust .... it's like a game and we still heading to win.., all the best Don!
Mil
- 20-May-17 @ 8:18 AM
@Mil thank you so much!! I see this event as a positive thing! I can bring in more evidences proving to the Judge that Home Office has breached many EU and UK laws and claim some compensation for their intentional mistakes! Yes it is a disgrace that we have to live this nightmare, but some good will come up out of it! For now I'm lucky enough to have managed to hold my property, convincing my bank to cancel the repossession order! Good luck everyone!!!
TheDon
- 20-May-17 @ 7:19 AM
Wow I really have my fingers crossed for you Don!!! Miny hopefully you won't need to wait that long... it's such a disgrace that people have having to wait for a long time until they see light...
Mil
- 18-May-17 @ 7:05 PM
I have some news: I have received today a letter from the FTT granting permission to the Home Office to appeal to the UT. The second judge stated that the error in law is an article that the first judge quoted of her decision. Applied for "short hearing notice" so I will be informed of the date of my hearing as soon as a spot comes available. Otherwise I have to wait for a later date. Good luck everyone!
TheDon
- 18-May-17 @ 6:49 PM
@Miny it's 4 and a half month. I know your frustration but feeling upset or wanting to speed things up won't solve anything. It'll make your life worse.... All you have to do is keep thinking positive and know that your day will come! Once this nightmare will be over you could be able to claim compensation against Home Office. That's my plan! Every day I send abroad is a day richer I get as my life in the UK gets worse and worse. Simple! So don't stress too much! Be patient and you'll go through it! I'm talking from experience. Trust me!
TheDin
- 18-May-17 @ 7:01 AM
Can't believe 18 weeks...had to give birth without my husband and now my babies growing up without a father...my human rights... I don't have any.....by the time I go to court my baby will be 1 years old
miny
- 17-May-17 @ 8:35 PM
@Miny Yes I have been waiting since 06.02.17. Less than 4 weeks before the deadline.
TheDon
- 17-May-17 @ 6:27 PM
My husband story the same.we won our appeal but the homeoffice wasn't happy and asked for permission to appeal...now a stress wait of 18 week...please tell me that you haven't be waiting 18 weeks
Miny
- 17-May-17 @ 6:13 PM
@Miny My case is against Home Office. I was, unfortunately, sentenced to custody for 20 months last Feb. By UK law EEA nationals are liable for deportation if the conviction is is for drugs/sex/violence and over 12 months. As my conviction was for fraud (called in Judicial term "white collar crime" as it involves no violence, just petty crime), the threshold is 24 months. I have lived in the UK since Feb 2001. I provided Home Office with a bundle that included any document from 2001 to 2016, which included letters from my country consulate in London showing my legal residency, mortgage agreement, qualifications from several Colleges and Universities for courses I have done, Tax returns, NIC reports. Home Office Caseworker did not like me as I was calling him every week for an update. He falsified several reports and deported me on 04.01.17. On 26.01.17 I attended my Court Hearing at Taylor House in London and the Judge ruled in my favour within 36 hours. Home Office did not like the outcome and appealed such decision to the FTT for permission to appeal to the UT. I have called the Tribunal switchboard number and I was told that the average waiting time, for the second Judge to make a decision, is 18 weeks. So from the 06.02.17 the 18th week is on 12.06.17. No far now. If the second Judge refuses HO the right to appeal I can come back in the UK; if he grantes permission I will come back in the UK to attend my second court hearing. Less than a month left, so I have to wait. Of course I will keep you posted once I know myself :) In the meantime good luck to everyone!
TheDon
- 17-May-17 @ 5:59 PM
The don.....can you please give me a update on ur case
Miny
- 17-May-17 @ 4:51 PM
Hi, It might have been affected by the current ruling of Supreme Court. It was regarding Income threshold. It might not be because of your case particularly but the determination of the cases before yours. Wish you a best of Luck. :)
sam
- 16-May-17 @ 3:12 PM
It's been 3 months sine I had my court hearing and I haven't had a determination letter. I rang and I was told the judge hasn't made a decision as yet. Has anyone ever waited this long for determination letter?
Nice
- 16-May-17 @ 1:05 AM
@MIL thankyou. I've been told only to provide proof of the arguments the home office raised when they rejected. In my case they didn't question finances. They just questioned the relationship therefore I'm only looking at what to attach to prove that. Although I will be adding my P60 and letter from work just in case.
IKR
- 12-May-17 @ 10:37 PM
@ IKR think you should include anything you think that is important and may help the case. I've been advised to include P60 and 6 months payslip, communication evidence, bank statements, few photographs... good luck.
Mil
- 12-May-17 @ 6:18 PM
I have my hearing in July for spouse visa ... husband did B1 general English testinstead of A1 UKVI but since B1 is a higher grade we are very hopeful .. all prayers and advise are welcome.
I haven't met my husband since last year but have a good reasoning for it, could that be a problem for me in the court hearing? I did book my tickets but had to cancel month before. I do have communication proof.And I did go to meet him in 2015 and March 2016. I think I'm thinking too much as the date gets closer. Has anyone else got any tips to attach something in the bundle that may help? Thank you
@PK I honestly hope it goes well!!! You deserve it!! Good luck to MIL too!!! There are still 5 weeks left to the deadline given for my case. I called the Tribunal and been told that a Judge has been assigned, so just waiting for a decision! Will keep you posted!
TheDon
- 4-May-17 @ 8:00 PM
Thank you for letting us know. I'm sure the judge will allow the appeal it will be fine! The presenting officer did not turn up is a very good sign! I can't wait to have my hearing next month! Thank you for sharing your experience.
Well, I had my court hearing today and boy, have I got a headache! Spouse Visa Stoke on Trent 10am. We got there at 9am just to be safe and our hearing was the last one and started at 12pm. My representative was my older brother, but was told from the clerk in the morning that he can not be the rep as he has no legal stats, only a barrister or solicitor can talk on my behalf. Also, the Entry Clearance Officer did not turn up for the hearing, the clerk said this can be a good sign! When we got into the room, the clerk said that my brother may be able to representative me and then the Judge said to my brother, sit in the Rep chair and if I have any questions to ask you I will, but for the time being I will answer all the Judges Questions. The judge said I can see your relationship is genuine and the ECM refusal was because of not providing land deeds and proof of paying tax on rental income. The judge asked me questions outside of the refusal comments, i.e where is your national insurance contributions on the rental income, something we did not have because we were not asked for this and we were unawares from the ECO & ECM. I did state to the Judge, everything the ECM refusal comments we included in the bundle which he did check. Also on the employment letter the Jugde said your Manager has not put the gross income I receive on there, we had A P60 and Payslips to prove my gross income. Again, something the ECO and ECM did not pick up on at the time The Judge said from the start of the hearing that I will not make a decision today and I would have to wait up to 4 weeks for a decision to be posted to me. Fingers Crossed! this has been emotionally stressful and my wife can not take it anymore.
Thanks it's has been 3 months now waiting for a court determination.
Nice
- 3-May-17 @ 1:41 PM
can it take up to 3 months to get a determination letter ? :/ @PK good luck for tomorrow!
I had a court hearing in Feb and Ihaven't had a determination letter.
Nice
- 2-May-17 @ 12:51 PM
If you have the whatsapp calls and emails, there isn't much need for the 800 pages. However, I would advise to attach a few whatsapp texts to show another way of communication. It seems you have enough evidence already. All the best. Please let us know how it goes.
Hi,I have got my hearing in June as well. I applied visa for my hubby inDec 2015. Its been almost 15months of wait. My visa was rejected due to to genuine relationship. Just wanted to ask do we have to provide with WhatsApp texts. It's 800 pages. Could you please guide me what is needed to prove it?I have all pics,WhatsApp call, emails, cards... etc but wasn't sure about WhatsApp text history.
Maya
- 26-Apr-17 @ 6:16 PM
If you wentto your country on your own accord it's good, your not an illegal immigrant anymore. You have gone back to get entry clearance.. you just have to write a statement stating that your sorry have a family etc ... there are many people in the U.K. Who are illegal! If you go back on your own it's good as it shows your doing the right thing ... you have kids too ... you can ask your wife to go to the MP and send in a expedite request to speed up the process it's worth a try or she can do it without going to the MP! Worth a try ...
Mil
- 17-Apr-17 @ 1:23 PM
Hi, Spouse visa rejected on 320(11) appeal June 2016, refused by ECM, received bundle back April 2017, now waiting for hearing date.Does any one know how to deal with 320(11)over stayed and return on own expense.?? Involved two British kids. 320 7b contradicted with 320(11). Any help pls.
Appu
- 16-Apr-17 @ 10:43 PM