What Happens at an Immigration Hearing?
By: Lorna Elliott LLB (hons), Barrister - Updated: 25 Feb 2017
|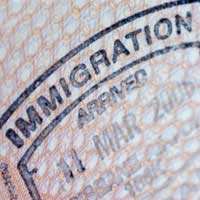 An immigration appeal is heard by one or more judges in a number of locations in the UK. There are no juries in immigration appeals tribunals. Judges are legally qualified, and there are sometimes other members of the tribunal (non-lawyers) who also hear appeals.
An Immigration Hearing
An immigration hearing is held by way of an appeal once an application has been made and refused. This may be because of a prior:
refusal to allow someone entry to the UK
refusal to give someone leave to remain in the UK
refusal to allow someone asylum in the UK
refusal to the Asylum and Immigration Tribunal
decision to deport someone who is already in the UK
Types of Hearings
There are two types of hearing, the Case Management Review hearing (CMR) and the full hearing. A CMR is only held in the case of country asylum appeals and cannot be adjourned. If you do not have your own representative it is very important that you attend your CMR because if no one attends the judge may decide to determine your case without a full hearing. If you need an interpreter to translate the proceedings for you, you must let the tribunal know in advance so that they can arrange one for you. If you have a legal representative they should be able to arrange this for you. Tribunal Service interpreters have more rights than other interpreters, so for obvious reasons they are a better choice.
What to Expect
You should arrive at least 20-30 minutes before your hearing date. When you get to the centre for your appeal there will be a number of cases listed for hearing at the same time. You may have to wait some time before your case is called on, but the clerk of the court will be able to give you an idea as to how long you will have to wait.
It is important to have some money with you in case you want to buy drinks or refreshments, although you will usually be provided with water in the hearing room once your case has been called on.
The hearing is usually held in a room with desks and chairs. It does not look like a traditional courtroom, like the ones normally used in television dramas. The judge(s) sits at the front of the room at a desk or table and the other people sit at tables and chairs in front of him. The Home Office representative (the respondent) will usually sit on one side of the room, and the person appealing (the applicant) and his or her legal representative (if they have one) will sit on the other side.
If you require an interpreter they will sit next to you. An interpreter must interpret the proceedings fairly and without bias. They will give their translation of the proceedings to you in a low voice or whisper during the proceedings, either while people are speaking or after a statement has been given. Any witnesses will be called into the room to give evidence as and when they are required. They are not allowed to hear the proceedings prior to giving evidence, and can only remain in the hearing after they have given evidence with the permission of the judge. As hearings are in public, there may be members of the public and very occasionally journalists present in the room too.
The Decision
The judge(s) does not decide whether or not your appeal has been allowed (successful) or dismissed (unsuccessful) at the hearing. You will be informed as to the outcome of your case in writing. If there has been an oral hearing, this will be within two weeks of the hearing date. If the appeal was on paper only, the decision is sent approximately two weeks after the hearing.
Appealing the Judge's Decision
There is no general right of appeal although both parties, either the appellant or the Home Office, may be able to make an application for judicial review. This is a review of the case on the basis that the judge got the law wrong. There is a very strict timescale for making this type of specific application (within 5 days of receiving the decision) and it is vital that you seek advice from a lawyer before pursuing this option.
You might also like...
Call the tribunal and ask or write a letter.
Remy
- 25-Feb-17 @ 9:52 PM
I appeal on July 2016 and I called tribunal on January 2017 they just gave me reference number .I don't know what it means,
esn
- 25-Feb-17 @ 9:36 AM
I'm aware that it's hard...it's all down to the judge and your luck. Some people get lucky and some have to wait.. It's a unfair system it's not easy many dishonest people have made their way through...it's a fact. Not everyone can earn up to 18,600 a judge looks at each case differently and at your circumstances.
@R - there are laws. The spouse ruling is the hardest immigration law to get past. Unless the UK resident is a high salary earner you don't stand a chance of getting in. People seem to think it is a lot easier than it is. I waited three years for my husband to be earning enough to apply.
Ewa
- 24-Feb-17 @ 2:44 PM
PK: I mean let us know when you get a date for the oral hearing, that will be great. I appealed in March 2016 listed in August 2016. Yes, it can take up to 18 months ... Spouse visa : New Delhi refused
Wish I could delete the post below! Just read other posts... I guess the last question would be why some appeals are listed sooner and some later?
ST
- 24-Feb-17 @ 12:13 AM
Hi PK, what does it mean the case was listed? I appealed March 2016 and on the phone they said it was listed in mid-December, when could my hearing be? Thank you.
ST
- 24-Feb-17 @ 12:02 AM
R i have no date yet. I appealed in Feb 2016 and it got listed on June 29 2016. I'm thinking and guessing a date around Aug, Sep 2017 is when I may get a hearing date to attend. So yeah almost 18 months wait I think. R, ring up tribunal tomorrow and ask when yours was listed.
PK
- 23-Feb-17 @ 10:39 PM
PK please can you let us know when your court date is. I appealed in March 2016 and still waiting...spouse visa entry thank you.
The thing to keep in mind is spouses will come here. No law can keep a married couple away!
'Listed' means it's just on the waiting list for a court date. You still have to wait ... most likely it can take up to 18 months ...
So PKyou waited for 16 month to get the hearing date. Good luck I hope tribunal will allow you appeal and leave will be granted. Thank you for the advice for everyone here.
Sam
- 23-Feb-17 @ 3:12 PM
Just rang tribunal, Appealed Feb 2016 and listing date was 29th June. 48 weeks on average or sooner or longer after 29th June. :,(
PK
- 23-Feb-17 @ 11:08 AM
Far as I know the duty immigration jugde is contacted when you submit a expediate request. Contacting the tribunal number will be quicker. Currently, it takes up to 48 weeks once the appeal has been 'listed'. the caseworkers are no rush to speed things up. yes it's true, Asylum cases are a priority. MP: would advise you to call the tribunal to find out if your appeal has been listed. There's not much MP can do in immigration matters.
Rosie
- 22-Feb-17 @ 5:17 PM
I rang on 3rd Feb, got a letter from MP dated 3rd feb on the 8th through the post to say the MP is going to put a letter to the duty immigration jugde for a response on timeframe. To date no letter from MP altough I'm tempted to ring MP to ask if they have sent a response. As soon as I get a response I'll let you guys know
MP
- 21-Feb-17 @ 12:54 PM
Hello PK, any luck through the MP? Coz mine case is similar as ur
Ewa
- 21-Feb-17 @ 6:51 AM
How long does it take for spouse visa entry clearance ? After appeal
Fab
- 20-Feb-17 @ 8:31 PM
Hello everyone apologies if this isn't the right way of seeking advice. I have an appeal at ftt over eea efm refusal of rc. Last week my solicitor told me tribunal had adjourned the case and not told when the next hearing would be. This is 2weeks before the hearing. I don't know what to do a's I'm not doing anything to support my family i.e my unmarried partner, besides looking after our daughter and chores at home. I'm so tired and I wonder if anyone has been in my shoes to enlighten me on what this really mean Thank you all in advance
Sean
- 17-Feb-17 @ 7:56 PM
complaintsreview@homeoffice.gsi.gov.uk Send an email sam
Oh my gosh!!!! That is so bad Sam ... bloody hell! Nearly a year and still not listed!!!! You should write a letter to the tribunal and an answer in writing...
Just to let you know guys!!!! I called the tribunal this morning to find out if the hearing date is set. The adviser told me it's takes average 48 weeks once sent to hearing listing team. Also the adviser confirmed that my appeal haven't been sent to hearing listing team yet. I wonder how long the whole process will take. I hope this information will help others.
Sam
- 17-Feb-17 @ 2:59 PM
I appealed my spouse visa refusal on March 2016. Nearly a year wait it's not listed for hearing. Any idea how much time would I get to prepare my case once its listed for hearing?
Sam
- 17-Feb-17 @ 12:26 AM
If any MP wants to help .... They must start a petition! And fight this in the parliament spouse visas or others shouldn't take long at all......
Keep in mind it can happen before the 48 weeks or after ...there is NO Timeframe ... Sooner everyone accepts that the better otherwise your just looking at the bloody calendar drive yourself crazy ... Please don't take offence I'm being honest. Home office don't care at all... you just have to cope with a long distance relationship until it all sorts out ... PK: should have submitted a second application... i wish I had done that! Saved some time and if they refused submit another one until they had no reason to refuse!! Good luck .....
PK : call the tribunal tomorrow and ask when was my appeal listed for an oral hearing date. From that date, the 48 weeks start... MP can't help in immigration matters anymore ...
I put in my spouse visa appeal in Feb 2016,(Its been a whole year now.) Spoke to my MP in Sep 2016 to ask immigration how long it would take and they responded back saying on average within 12 months and in some cases longer. I called my MP on the 3rd Feb 2017 to ask again if immigration can provide a better timescale now since its BEEN A WHOLE YEAR. I am now awaiting another letter from my MP from immigration on time frame. My wife is in tears everyday now, she can not bear it anymore, she is still living with her parents in India. We got married in Oct 2015, put the application in Nov 2015, refused in Jan 2016 and appeal in Feb 2016. Since then I have gone to meet her twice, 5 weeks in Feb 2016 and 3 weeks in Oct 2016. It is really hard and heartbreaking.
Speak to a very good solicitor and put in another application...good luck ...
@N Ohhhhh no two years that's soooo long - I've only just put my appeal application in, please don't say I have to wait this long. Saba.
SS
- 16-Feb-17 @ 12:26 PM
my appeal to first tier tribunal against home office decision on my application for Discretionary Leave to remain was allowed by the Tribunal.The judge had allowedmy appeal because HO did notconsider my other 3 dependants but just on me.After 2 months I got a letter from the HO that my application has been refused and that they will not give the whole family visas .. my fist child will be 10 in Dec 2017. My solicitor has just lodge in appeal again for the second time. Are we on the right track?
I appealed in March 2016. Waiting for a court date. Called tribunal today said the appeal was listed in August 2016! And 48 weeks start from then!!!! So it can take nearly 2 YEARS to get a court date!!!! Bloody hell.... what a joke. Case: spouse visa ....