Things to Know When Attending Court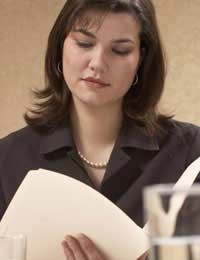 Most people have no experience of what it actually feels like to attend court. You could be asked to come to court for a number of reasons. Generally speaking you should conduct yourself in the same manner no matter what court you have to attend. But the why you are in court will mean you have to bear in mind several specific rules and regulations while you are at court.
If you are called to court always:
Come to court at the right date and time. This information will be on the letters you have received from the police, Crown Prosecution Service or Jury Summoning Bureau.
Dress smartly. You may have to wait for some time, so wear comfortable clothes.
If you have documentary evidence make sure you bring this with you.Take someone to court with you. Courts can be intimidating places. If you don't have anyone to go with you, contact the Witness Support service that can help you.
Try not to bring children to court with you.
Don't take recording equipment into the court, as this is illegal.
If you are Called as a Witness
Witnesses can be one of the most important parts of a court case. If you have reported a crime and given a statement to the police you will generally not be called to appear in court as your statement contains all the information the police need. However, in some serious criminal cases you may be called to the witness box to give your evidence in person. These types of cases tend to get heard at the Crown Court or the Coroner's Court in the case of an unexplained death.
Being a witness can be a stressful experience especially if you are witness to a violent crime or a death. Victim Support operates the Witness Support Service that can help you before, during and after your court appearance. You can contact them by telephoning: 020 7735 9166, or visiting their website: www.victimsupport.org.
If you are Called as Defendant
People that are sent for trial will usually appear at the Crown Court if their crime is serious. The Crown Prosecution Service (CPS) has decided that your cases should go to court. All defendants have a number of rights when they are in court. These are laid out in the CPS's code of practice. You can download a copy
on the Crown Prosecution website
.
It is important that you appear before the court at your stated time and date. If you think you can't tell your solicitor as soon as you can. If you fail to turn up for your court case this is a criminal offence unless you have a very good reason. You could be sent to jail for up to 1 year if you don't attend. An arrest warrant will be issued as soon as your time in court passes, and you will be automatically charged with the offence of failing to appear.
Make sure you turn up at court with plenty of time. You should already have been told which court you are in. If not, you can look this up at the court. You will see your case listed as 'R v (your name)'. The R stands for Regina and means that the CPS is bringing the case against you. You can sit and wait for your court appearance, but you may not want to sit with anyone that is also there as a witness against you. Tell the court usher who will show you another place to sit. Never leave the court until you are told to do so. If you do leave, this is an offence.
If you are Called as a Juror
Anyone that appears on the electoral register could be called for jury duty. If you are you will sent a summons form that you must return within 7 days. You will then be told which court, the date and time you should appear. When you come to court make sure you have some form of identification. The letter you were sent will tell you what is acceptable. It's also a good idea to prepare for court by wearing comfortable but smart clothing. Have some money with you for refreshments and also bring something to pass the time as you could be waiting all day before you are picked for jury duty.
You might also like...
Does teenage under 18 can come to attend the trial
Elau
- 8-Nov-16 @ 5:33 AM
What do you do if you've lost your letter from the police to attend court?
Unknown
- 22-Aug-15 @ 9:08 PM
If an employee is required to tend court is it okay that a company requires them to use a vacation day?
Pat
- 17-Jun-15 @ 3:56 PM
@Pops - I assume you have already attended your court case. I hope it went OK. While we aim to answer comments as efficiently as possible, we sometimes can't get to them quickly enough. I hope you managed to get the advice you needed from the article.
CourtroomAdvice
- 21-May-15 @ 12:54 PM
My partner is in court tmrw over an overpayment of CTB and HB. We moved here from EIREin 2012 and so alerted the HMRC of any circumstantial changes as that's all we had to do in Ireland, we never thought of informing the council and now we're repaying our debt. I'm worried how tomorrow will go, we can't afford a lawyer/legal rep and we don't know what to expect. Any help would be so greatly appreciated!
Pops
- 17-May-15 @ 11:26 PM
@kirsty - you have let it get quite far down the line. I have included a link from Shelter
here
which tells you about the whole process. You would have to get in touch with the contacts on your correspondence in order to see whether you can pay prior to the hearing. I hope this helps.
CourtroomAdvice
- 4-Mar-15 @ 11:57 AM
Hi , I am a little worried as I have been asked to attend court 24th march. It is about a council tax bill that I have been struggling with . if I pay the full outstanding balance would I still need to attend the courts ? Please help . I am a single mother of 2 and I am loosing a lot of sleep over this.
kirsty
- 1-Mar-15 @ 11:43 PM