The Judge's Decision and Sentencing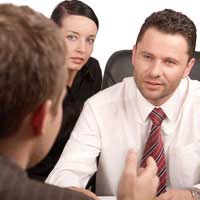 The vast majority of cases in England and Wales are heard by the magistrates' court. The judge that sits in these courts can hand down a number of sentences and orders to offenders that are found guilty. These include:
Compensation orders to victims of personal injury, or who have suffered some form of loss.
Community service may also be imposed.
Conditional discharge that states that if the offender offends again they will have their original offence reinstated.
Fines of up to £5,000 and/or a maximum prison sentence of 6 months.
Note that a magistrate who is hearing a case can refer the case itself to the Crown Court if they feel that the offender who has been found guilty requires a sentence that they do not have the power to impose. Just because you are appearing at a magistrates' court doesn't necessarily mean the sentence you could receive will be limited by the magistrates' sentencing powers.
Sentences and Young Offenders
If you are under 21 years of age, there are a number of sentences that a judge can impose on you if found guilty of a crime. These include secure children's homes for those aged 12-16. Secure training centres for offenders up to 17 years old, and youth offender institutions for offenders between 15 and 21.
Any young offender that pleads guilty or is found guilty by the court could be given a Detention and Training Order (DTO) by the judge. These can be given to anyone aged between 12 and 17. The sentence can range from 4 months to 2 years. The sentence is divided into a period in custody and a period in the community under the supervision of the youth offending team.
If the offence that the young person has committed means it will be heard at the Crown Court and the offence if committed by an adult could receive a sentence of 14 years or more, the young person could be sentenced under Section 90/91. Section 90 is for murder, with section 91 available if the court wants to impose a longer sentence.
Sentencing in Scotland
If the offender in court is below 21 years of age the judge can't immediately hand down a custodial sentence. Before this can happen the court requests a social enquiry report. This report is also required before any community sentence is also passed.
In Scotland the sheriff's court has limited powers of sentencing that include:Up to 3 months in prison.
A fine of up to £5,000. However, under the solemn procedure the judge can hand down a sentence of up to 5 years and an unlimited fine.
In the District court the judge can only hand down a fine to the maximum of £2,500 and a prison sentence of 60 days.
Sentencing in Northern Ireland
The court system in Northern Ireland is broadly similar to that in England and Wales. The judge will sit in a Crown Court and decide the sentence of the offender once they are convicted. The type of court will be determined by the seriousness of the crime that is alleged to have been committed. As in England and Wales magistrates' court deal with minor criminal offences. The Superior Court hears cases of serious crimes and includes the Crown Court and the Court of Appeal. The sentences that these courts hand down are in line with the similar courts in England and Wales.
COURTROOM ADVICE IS FOR SALE.
This website is for sale [more info].
You might also like...
Just been put on tag by magistates court which was more like a kangaroo court as i wasnt allowed to explain my side of story. My solicitor made a complete hash of it and even when i tried to give him information he declined it. I appealed the award 5 minutes after leaving the courtroom and i am in the process of writing to the ombudsman about my experience having informed the firm of solicitors about my feelings. Question is will the tag still be applied even though i have appealed ?
biglad
- 5-Feb-15 @ 11:18 AM