Can I Have A Case Transferred to Another Location?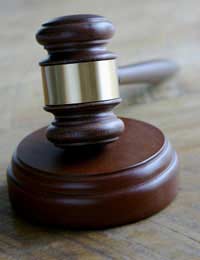 Q.I have been threatened with being taken to the County Court by a Kitchen supplier company. They believe I owe them £100 for administration costs they claim to have incurred when I cancelled my order 3 days after placing the order (within their 7 day cancellation time). I have offered to pay a portion of this amount as I believe £100 to be an extortionate fee. This company are based in Oldham, England and I live in Northern Ireland. If they issue me with a court summons can you tell me will it be from the Northern Ireland Courts or will it be from their local County Court? If it is from their local county court, can I have it transferred to the Northern Ireland courts as I would like to defend myself?
(Mr Andrew Tate, 9 September 2008)

A.
The usual rule is that a claim for a fixed amount of money issued against an individual will automatically be transferred to the individual's home court if the claim is defended.
However, this rule is based on a claim being issued in the same jurisdiction as the defendant's home. Within the United Kingdom there are three separate civil court systems:
England and Wales;
Scotland; and,
Northern Ireland.
A claim issued in a court in England or Wales will not automatically be transferred to a court in Northern Ireland. This issue is likely to become more common due to the amount of cross-border commerce taking place on the internet.
Where a claim based on a contractual dispute is issued against an individual based in a different country the question of jurisdiction arises. A claimant may issue proceedings against a European Union resident either in:
The country where the defendant lives; or,
The country where the terms of the contract were to be carried out.
Presuming that the kitchen was to be fitted in Northern Ireland it would follow that the claim should be issued in Northern Ireland.
It is impossible to give a precise answer to this question without knowing all the details of the case and the contract. If a case is based on a consumer credit contract – where goods are bought on credit – the claim should usually be issued in the country where the defendant lives. If a claim is issued in the wrong country it can be disputed on the basis that the courts in that country have no jurisdiction to hear it.
There is also the question of whether or not the £100 administration/cancellation fee is fair and /or payable. The rules governing this question will to some extent depend on the type of contract:
Was the kitchen to be paid for on credit or in one lump sum?
Did the kitchen company approach you by way of cold-calling or did you approach them?
Did the contract state that an administration fee would have to be paid in the event of cancellation?
If the contract was executed at your home or arose out of cold-calling you would probably be entitled to cancel it without incurring any penalty. However, if you approached the kitchen company and then simply changed your mind they may be entitled to compensation due to your decision to pull out of the contract.
You may also wish to consider whether it is worth defending the claim. If the kitchen company sues successfully you could be ordered to pay some of the costs and fees they incurred in bringing the claim. The amount of money in dispute should be weighed up against the potential costs that could be incurred. In any event if, for example, it is accepted that the kitchen company is entitled to £75 and you pay that amount they may be less likely to issue court proceedings to recover a mere £25.
You might also like...
Mum left a Codicl on her will it states that my brother can stay in the house until he finds alternative accommodation it's been 10 years, can I get him out?
Sam's Mum
- 29-Mar-23 @ 7:11 PM
I wasarrested for being in charge of a vehicle whilst drunk,in Staffordshire.I have had to move in with my parents in Somerset Can I get my court hearing transfered to a court in Somerset as I have no means of getting back to staffordshire.I have already emailed the court but have not received a reply.
whuppets
- 19-Aug-22 @ 11:13 AM
I would like the court papers sent to me because my ex is stoping me seeing my kids and I have a court order
@Take no rap - there are many reasons one being the availability of a judge specialising in the case in question. Or whether the incident was committed in that specific area. There are many reasons, but you have to comply regardless.
Why can I not have my case transferred to my local area court instead of having to travel 100miles round trip to defend myself ?
Take no rap
- 8-Jan-18 @ 5:26 AM
I am owed £ 3000 and after mediation there will be a CC hearing. I then heard the hearing was in my local court, but within 48 hrs I received notice it is now transferring to Hull, the hometown of the defendant. Is this fair?, why was this done? And can I get it Re-transferred to Somerset where I live? How can I do this ? Thanks
Spatch
- 28-Oct-17 @ 11:21 PM
Does a BOT have the same laws as mailand UK?What can be done about police corruption in a BOT? WHERE DO WE REPORT IT TO? How do we seek justice here?
Lokelani
- 20-Nov-14 @ 7:39 PM
aye have been giving a fine of 200 pounds and aye cant afford the repayment will aye go to jail or can aye avoid the jail because aye am trying to get into the royal marines
fine boy
- 25-Sep-14 @ 3:28 PM
I can not come up with $60,000.00 for lawyers fees. I want to know how I can get the inheritance first and pay the lawyer once I get the inheritance into my account. I am retired and I do not qualify for loans at that dollar amount.
weathers
- 3-Jul-14 @ 3:04 AM
What are the consequences if you fail to deliver documents to the court under a summons to deliver?
mowzak
- 24-Jun-13 @ 1:44 PM