Arrested for Assault: Does Witness Description Count?
By: Lorna Elliott LLB (hons), Barrister - Updated: 4 Sep 2020
|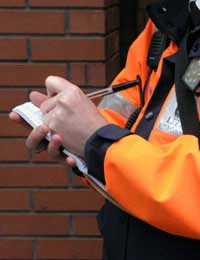 Q.
I was arrested for assault but the witness described me to look totally different and so did the person that I was to have attacked. I had a video identity parade (Viper) taken and was picked out by the person that was attacked. While outside of the establishment where it took place the attacked man told the door ladies that I had done nothing wrong because I was not wearing all black. The door ladies ignored this and I was still arrested.
In the statement that was given from the person attacked the description didn't fit me at all. Do the police have to ask the person making the accusations what the attacker looked like? Please advise of what can be done about any of this?
(L.D, 19 May 2009)

A.
When police are called to deal with an incident, such as an allegation of assault, they will speak to the complainant and other people at the scene who will assist them in determining what happened and who – if anyone - is likely to have committed a crime. They don't just take descriptions and information from the person who has been attacked, but ask numerous people. (If the victim had been unconscious, for example, the police would only have other eyewitnesses they could ask.) From the information that you have provided it sounds to me as though a man was attacked outside a venue, but that he then told the ladies on the door that it couldn't be you because you weren't wearing all black.
However, the ladies who were working on the door then told the police that you were the person who attacked the man, which is why you were arrested. You do not say whether or not you have been charged with an offence, or whether you have been bailed by the police pending further enquiries.
The Strength of the Identification Evidence
The fact that the victim picked you out in an ID parade could be compelling evidence in court that you were the person who attacked him. However, there are numerous other factors to take into consideration here which you, or your lawyer, could argue in court: firstly, the written description he gave to police wasn't anything like you (although this could be explained by the fact that he'd just been attacked and was confused and in shock.) Secondly, the victim said you weren't the attacker while he was still at the scene because you weren't wearing all black. Thirdly, he could have picked you out as someone he recognised from the night of the attack but in his confusion he's put the wrong face to the person who attacked him.
Perhaps the most problematic part of your case is that the door ladies who were purely bystanders (i.e. people who weren't involved) pointed you out as the attacker at the scene. If they have given witness statements to the police that confirm this, their accounts are likely to be quite persuasive evidence when presented in court.
Cases Involving Identification Evidence
Although great care must be taken in a case in which identification evidence is the main part, or a very persuasive part of the prosecution's case, it is inevitable that people make mistakes. This is why judges have to give juries warnings (called 'directions') when they are summing up cases.
Good luck
.
You might also like...
I have been asked to a police viper. the victim knows me as i have purchased drugs from them on a previous occasion. It stands to reason they will surely pick me out. Is this allowed?
I went to who I thought was a friend once to have a word with him he lost his temper and shut the door on me.Later that night police came to my house and arrested me for assault and I got put in the police cells for a night. I didn't touch him and was innocent of assault.I ended up having a breakdown in the cell and ended up in a mental hospital for 2 weeks.
sparky
- 12-Mar-20 @ 2:00 PM
Myself and my boyfriend have to go to court as witnesses for myself getting assaulted we have been to an identification parade to point out the suspect but I dont know if we have got the correct person what will happen.
Linnie
- 25-Nov-19 @ 2:09 PM
Ive to go to court in a few days I was grabbed by the jacket from some guy on the street I cant remember much about that night its worrying me I cant sleep am not eating properly so looks like I might end looking like im lying will anything happen to me can I speak to someone for help in tell them I dont want to go to jail in leave my children behind but obviously dont want to look and sound silly in court either
Lolo
- 4-Jan-17 @ 12:53 PM
My son was accused of hitting 2 kids on a park ..this started the actually ruining of my entire life firstly he didn't do it but a couple of kids said it was him and his name spread around our town like wildfire also naming him on social media ..I believe his name was mentioned maliciously the police never picked him up for it that tells you a lot ..he was 20 minutes away from the incident and would have been captured on cctv being 20 minutes away from the scene of the crime as well as around 30 youngsters that was with him he has since been attacked for this as people think it was him I've told the police everything ..is there anything I can do for these malicious lies and gossip that people are naming him for a crime he did not commit we've all had threats and harassment because of this it's ruined all our lives
Embod
- 1-Nov-16 @ 7:13 AM
i was punched in the face and locked in his house , I really broke down when o give evidence , I felt like I'd done the crime, I came straight home after I giv evidence, then I hear he was found not guilty??? I reported it the day after cuz it hit that bad o cudnt open my eye do police arrested him , charged him with assault by beating , went to trial and got not guilty , there was pics which the police took wat Wer absolute crap to the ones I ad , feel like he's the victim in suffering in not happy with how it's been dealt with, please help
smit
- 29-Oct-16 @ 5:18 AM
@SamSmith - it rests on what the police investigation throws up. The person who was setting up the deal isn't really the person to be believed. But these things happen and he may have just called at a bad time. If the police can link your b/f to other evidence they will try, but if they can't find any they will fail.
Ben7890
- 2-Sep-16 @ 12:43 PM
Hi my husband and I have been seperated for 2 months he turned up at our house drunk Saturday night and got in my bed I was out the garden at the time with friends. I went in and told him to leave and after a few screaming matches he left. He returned to the property drunk on the Sunday night with a black eye.There were no whitnesses but he is saying I had done it. It's Tuesday today and I'm afraid he's going to get me arrested as I know the police are going to visit him for criminal damages to my car which I reported yesterday.
Dianebowers
- 28-Jun-16 @ 2:51 PM
I was arrested for a robbery and didn't get picked out on the viper as I didn't do it but the case is still going on is there a chance that I could re arrested as it's been about 7 months
eh
- 13-May-16 @ 12:18 PM
My boyfriend has been charged for a crime he has not committed.Conspiracytransfer a firearm. He has been arrested because the people who are involved called him and he called them at the time they were setting up the transfer. So because of this he has been arrested and is waiting on trial. However the person who did set this up has admitted his part in the crime and is willing to write a statement stating that my boyfriend has no involvement. Will this beexceptedas Evidence in court
Sam smith
- 26-Apr-16 @ 11:17 PM
I was in a club recently, and whilst in the smoking area with a friend, a girl said to us 'Don't F*%#ing barge into me'. We were standing still so I knew she was wrong. I said 'who do you think you're talking to?' Next thing I know I'm on the floor with someone pulling on my hair. I couldn't move to get up or to see anything, so I hit out in the direction of where the person was. Myself and my friend were removed from the club. I waited for the police and told them what had happened. The girl pressed charged and said she had head injuries, and me and my friend were arrested. The next day, when being interviewed, we were told the girl had claimed she'd been kicked in the head. I had blood still on my knees from where I had been on the floor and had given a truthful account of what had happened and so said I couldn't have kicked her from the position I was in. My friend said she didn't kick her. We were bailed. The next day we found out from friends that another girl, someone who wasn't involved, had kicked her in the head while we were fighting. I was glad that there was an explanation and felt confident knowing this would be shown on the cctv which they said they had. Went back on bail date, was informed by the police that there was no cctv as the club had taped over it! We were then charged with ABH and have to appear in court! Nothing like this has ever happened to either of us, and I have just been accepted into a midwifery course, something that will be jeopardised should I be cautioned/convicted. Can they find us guilty only on statements from the girl and her friend, without cctv evidence? Baring in mind she attacked me first and they had proof I was on the floor.
Star
- 3-Apr-16 @ 5:12 PM
Hi I have bee accused of harassment but I was never there The tenant gave a different name ,not mine and also said I was going to beat her husband up Also there was a text that said pay up is this harassment This happened in 2014 The council say that they are thinking of prosecuting but are waiting from thier solicitor Do they have a time limit to prosecute
Gotrex - Your Question:
I was arrested today for an outstanding warrant for not showing up at court, when I question the police saying that I had never been charged. I was told by the police that they sent me the charge by post but to the wrong address. Can they send your charges by post
---
Our Response:
Yes, since 2011 offenders who have been bailed by police will receive formal notices in the mail ordering them to court.
CourtroomAdvice
- 4-Feb-16 @ 11:43 AM
I was arrested today for an outstanding warrant for not showing up at court, when I question the police saying that I had never been charged. I was told by the police that they sent me the charge by post but to the wrong address. Can they send your charges by post
Gotrex
- 3-Feb-16 @ 2:00 PM
Hi i have been falsely accused of assault by my ex & i have been charged with common assaultbut in her statement the date she claims it happened is wrong & i have got evidence which proofs that. I only realized that the date she gave was wrong when i was being chargedso i said to the charging officer & the sergeant that the date is wrong we didn't have the argument on that date so the sergeant put on my charging form that it didn't happen on that date that date is wrong will this make any difference to my case. Thank You
Dorriganates
- 9-Jan-16 @ 10:54 AM
Dowley - Your Question:
Hi there im looking for advice in whether or not I should plead guilty for a crime I didn't commit! I've been charged with assault by beating in a night club and they have CCTV of a rumble and then me getting pushed away by my friend who was basically trying to protect me! The victim claims he got head butted and punched 3 times in the face, my friend admitted to the head butt, but the victim claims I punched him! And he IDENTIFIED me in the line up video! However there is no evidence of me hitting the victim as the shot of the camera is just out of view. I don't know whether to plead guilty for an easier sentencing or try my luck for something I generally didn't do. Please help thanks
---
Our Response:
For obvious reasons we cannot offer guidance on how you should plead, you would need to seek some legal advice.
CourtroomAdvice
- 21-Oct-15 @ 2:02 PM
Hi there im looking for advice in whether or not I should plead guilty for a crime I didn't commit! I've been charged with assault by beating in a night club and they have CCTVof a rumble and then me getting pushed away by my friend who was basically trying to protect me! The victim claims he got head butted and punched 3 times in the face, my friend admitted to the head butt, but the victim claims I punched him! And he IDENTIFIED me in the line up video! However there is no evidence of me hitting the victim as the shot of the camera is just out of view. I don't know whether to plead guilty for an easier sentencing or try my luck for something I generally didn't do. Please help thanks
Dowley
- 20-Oct-15 @ 4:08 PM
If you push someone and they react and punch you in the face, can that be seen as assault for the person who has pushed them?
Mac
- 23-Apr-15 @ 6:58 PM
@Gullible Landlord - I don't think anyone ever did much damage with a cheese knife. It's like trying to attack someone with a table spoon. I know you are scared and this must have been very traumatic for you. But, I shouldn't worry too much. I hope your lodger has now gone!
Ella
- 17-Apr-15 @ 1:52 PM
Hi,I took in a lodger from a rent a room website to help with my financial situation.All was going well until he shared with me about his sexual desires with certain women from non british nationalities and that he wanted to perform erotic massages with them in my home as well as inviting women round from a swingers site. We had a heated discussion late on sunday night about this as he was trying to find suitable women to visit him that night.I told him that it was unacceptable and that he needs to abide by the house rules or find somewhere alternative to live. I went to bed at 1.45am following that discussion and was woken at 5.05am by 4 police officers in my bedroom and a further 2 on my landing.They were there to arrest me following an allegation from my lodger that I sexually assaulted him holding a cheese knife to his throat.They searched my bed and my cheese knife was found under my pillow.I was taken into custody,gave an interview and released on bail.I am absolutely traumatised by the whole event and now cannot stay in my property alone due to the violation of not only the police raid but the fact that he was living in my house and what he has done. I have never been in trouble before, not even as much as a speeding ticket.I have to present myself back to the police station on 8th May - the only evidence they have is the cheese knife as that will inevitably have my prints on it as it is from my kitchen knife block.As they given over 3 weeks until I have to present myself, does that mean they are struggling with evidence?I need help and guidance please
Gullible Landlord
- 16-Apr-15 @ 3:43 PM
Hello, hope you can help, Ive been charged with two counts of common assault against youths who had been throwing eggs at my house. is this likely to reach court? I live in Scotland
@Louis - Justice secretary Chris Grayling has announced plans to quadruple the maximum prison sentence internet trolls who spread venom on social media, so please be very careful about the content you post now and in the future which could be construed as poisonous. If your holiday is booked then you are obviously going to go on holiday, if the police want to speak to you then they will get in touch with you prior to that if a complaint has recently been made.
Becca
- 20-Nov-14 @ 11:35 AM
Hi, If i'm going on holiday on the 2nd of december and i've recently heard that someone wanted to go to the police about me harassing them. Basically, no offensive words were given, I started by replying to her forum post and pm'd her saying it sounds snobbish and rude.She replies saying how it isn't and how my work isn't good. I reply saying you're rude, i apologise for a forum post saying that its the stupidest thing i've heard. She calls me out again and i say don't reply again. She then calls me a silly little boy. I then am not able to reply to forum posts so i put a comment on her facebook saying that was rude and posted the inbox comments. Now i'm not sure if her twitter is saying that she's reporting me.I emailed her local police to say if you need me and this is my username if they say such and such. What if i am on holiday and they want to talk to me?They will go to the house and only my mum is in. I am away for 2 months, so i will fear prison for that long.not a good holiday situation.
louis
- 19-Nov-14 @ 6:58 PM
@vickie - it sounds terrible - does the school know about this? As if not it should be told of the circumstances and the police should have been involved from there. I hope they have been in touch with you since you posted this question.
CourtroomAdvice
- 15-Oct-14 @ 2:44 PM
On the 7/10/14 my 13 year old daughter was badly beat twice on Tuesday as she left the high school The police have not asked for a statement or even tried contacting us ..One attack has been partly recorded by the student s from the school my child could have been killed it was a visouse
vickie
- 14-Oct-14 @ 6:38 AM
Today my partner was charged with assault on my neighbour i witnessed the incident and it was no assault but police will not take my statement because in not independent but have taken statements from two of the males friends is this right and just without my evidence my partner could be found quilty and loose his job can someone help
maud
- 28-Nov-13 @ 8:37 PM
my half brother (30 years old) was recalled back to prison for a crime he didnt commit, he was in prison for 3 months it never went to court no evidence against him and the judge said he was to be realeased that never happen because now he got to wait for a date to be released from probation which can take up to a year is this true
twistedno1
- 26-Aug-13 @ 8:28 PM
Myself and my wife have just been found guilty at the magistrate courts for an assault. We wish to take this further as we are innocent and think the judge missed a few vital points in our case. we have been accused of assaulting a women in a pub full of her family and friends, as me and my wife had 1 witness who was a mutual friend to both my wife and the women. the women had 4 witnesses who all told a different story not just to the police but also all told a different story at the courts in which the womens mother in law and her sister ( 2 of her witnesses) told the courts there police statements were wrong and couldnt remember saying it, then told courts they didnt see me or my wife do anything. I have been found guilty of punching the women in question 3 times in the face and stood on her stomach yet she had no injurys. I am 6.4 in height with an athletic build and weigh 17 and half stone fit and healthy and the women is 5.3 and roughly 10 stone. yet she had no injury to her face or stomach. The womens other witness was a young friend who said the worst of us thru spite, and it was her who said I punch the women 3 times and stood on her stomach in a balancing act on 1 foot, were as the women said I only punched her once and stayed on her feet and didnt stand on her stomach. We would really appreciate any advice you can give us. Thanks.
Andy
- 26-Feb-13 @ 6:14 PM
my wife and my daughter have been served with a summons to attend court in londonthey both have faxed doctors letters to witness care in london they have been told they still have to go are terrified of repercussions. we have told police we are not going they have said that we will be arrested and taken to london to attend. are the police responsible for our safety in getting back home as we live 160 miles away from the court have no means of getting back home and have no money for train faresthey are witness to an assault on my daughter but she and my wife are to scared to attened
scooby
- 24-Jan-13 @ 2:25 PM
i am enquiring about not turning up in court. say for instance a defendant an either way offencewas taken ill the EARLY morning of the day of the case would AND WAS IN HOSPITAL say with some kind of stroke for instance would that constitute a good enoughreason for the defendant NOT TO APPEAR IN COURT THAT DAY AT TEN A.M.? AS MY BOYFRIEND IS NEARLY 60 AND STRESS BRINGS HIS ATTACKS OF STROKE ON THIS IS A DISTINCT POSSIBLITY, SO WOULD A REASON SUCH AS THIS BE EXCEPTABLE? OBVIOUSLY HE WOULD BE IN HOSPITAL WHEN THE CASE SHOULD HAVE GONE AHEAD. AND WOULD HISSOLICITOR STILL BE ABLE TO ASK FOR CROWN COURT HEARING AS WAS GOING TO DO WHETHER THE DEFENDANT WAS THERE ANYWAY.
michelle
- 28-Dec-12 @ 12:24 PM