Pre-Sentence Reports
By: Lorna Elliott LLB (hons), Barrister - Updated: 30 Mar 2021
|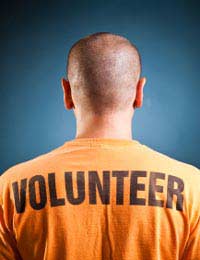 If you've pleaded guilty to a criminal offence, the judge or your defence lawyer may request a pre-sentence report. This is essentially an impartial report that gives the sentencing judge (or magistrates) an idea of your background and the most suitable punishment for the offence that you have committed. It is written with the seriousness of the offence in mind, as well as your suitability to carry out particular types of sentences (e.g. types of community sentences.)
The Interview
If a pre-sentence report is ordered in your case, you will have an interview with a probation officer who then writes the report on you. For obvious reasons it is important to cooperate with the preparation of the report as otherwise this can have a negative impact on the sentence you are given. Some courts actually make it a condition of post-conviction bail that you cooperate with the probation service in ensuring that the report is written. If you do not turn up to the appointment, you can sometimes rearrange if there are extenuating circumstances, while in other cases you may have to be sentenced without the report.
What Is A Pre-Sentence Report For?
A pre-sentence report is intended to give the sentencing court some understanding as to why you committed the offence, how you feel about it now, and what your background, family and work circumstances are. Using this information, the court will decide the most appropriate sentence to give you. It is important to note that the court does not have to go along with the recommendation in the report, and the probation officer's opinion is not binding on the type of sentence you get. This means, for example, that if you have committed a serious offence and the report recommends a lot of community punishment, you could still be sent to prison.
In practice, however, if you are sentenced in the magistrates' court the bench will nearly always go along with the recommendation in the report. It is quite common, though, for judges in the crown court to take absolutely no notice of the pre-sentence report and to pass a completely different sentence instead. In some cases, this may be a totally different type of sentence. For example, a pre-sentence report that recommends a Community Punishment Order of 240 hours may be ignored by a judge who imposes a six month period of imprisonment suspended for two years.
Who Sees The Report?
The people who see the report are: you, your solicitor, your barrister (if you have one), the prosecution, the judge or magistrates, the court clerk and probation officers. You will be allowed an opportunity to read through your report before the sentencing hearing. If there is anything within the report that you disagree with you should let your lawyer know before you get into court so that the issue can be raised. The report will not be read out in court, but the prosecution, defence or judge can make reference to it or ask questions about it.
What If Prison Is Unavoidable?
In some cases, a pre-sentence report can be asked for even if a lengthy sentence of imprisonment is inevitable. This is because the report could affect the length of, or later management of, the sentence. It could also help to explain, for example, the fact that there has been a long period of time between previous convictions and the current offence.
COURTROOM ADVICE IS FOR SALE:
This website is for sale [more info].
You might also like...
Hello Ree. We have no idea what a possiblesentence might be. First she would need either to plead or be found guilty. And then sentences depend on a whole host of things: guidelines, previous character, previous offences, the seriousness of the crime, what kinds of disposals are appropriate, etc., etc., the list goes on and on....
Social Issues
- 30-Mar-21 @ 3:29 PM
Hi my neighbour been charged with 4 charges ..racially aggravated charges and 3 more .. council and police team has been noticing everything they gonna be there to witness .,, police says it's a strong case against her .. what will be sentence for her . And she has breached her bail condition one ..
Ree
- 29-Mar-21 @ 12:04 AM
Hi my neighbour been charged with 4 charges ..racially aggravated charges and 3 more .. council and police team has been noticing everything they gonna be there to witness .,, police says it's a strong case against her .. what will be sentence for her
Ree
- 29-Mar-21 @ 12:02 AM
Hello. A Pre Sentence Report is prepared by the National Probation Service. My suspicion is that if there is a reason, such as preventing a future crime or disorder, the service would have a valid reason for denying your FOI request. There is no guarantee of receiving information under the Act. Eventually, it is the Office of the Information Commissioner that you would complain to. However, a usual (commissioner's) expectation would be that you would first seek an explanation from the Probation Service as to why it hasn't at least replied to your requests.
Social Issues
- 25-Mar-21 @ 7:51 AM
I have requested in writing and via email a copy of my pre-sentence report under freedom of information act 2000 on 5 separate occasions from prisons and probation service. The last occasion was January 2021. I haven't received acknowledgment or information requested . What can I do to get a copy, or who do I complain to?
Hello, United99. You can contact the Probation Service by email. It will be sufficient to tell them what you've told us. The Probation Service will be able to work out who your probation officer should have been by itself. I should imagine that it's not unusual for things to go wrong in these days of Covid 19. But, I'm sure that if you show that you've done everything possible to comply with your probation requirements, then I would expect that your explanation would be accepted. If you continue to have difficulty, I would contact the magistrates court as well and let it know that a problem has occured. It's likely that if you are having difficulties then other people are too. Somebody is going to have to look into these difficulties and resolve them. And they can't do that if they are not aware of them.
Social Issues
- 13-Feb-21 @ 11:10 AM
Hi, I had a PSR appointment arranged for 09:30 this morning via telephone call and didn't receive any dialling information, just a direct line for the magistrates court which I have tried and offices are closed. I did not receive my phone call at 9:30 this morning and I fear the appointment has now been missed at no fault of my own. What can I do? I was not provided with a contact number, I gave my number to the probation officer on the day of court, which was then adjourned for pre sentence reporting
United99
- 13-Feb-21 @ 9:49 AM
Hello AB, if you're on bail now, it seems a remote possibility that you'll be remanded. I can't think of how that could happen unless you do something to cause it. And, I'm pretty sure that you have no intention of doing that. I'm afraid that we have no idea what will happen after sentencing. (But, I notice that you did not ask any questions about sentencing.)
Social Issues
- 27-Jan-21 @ 5:48 PM
Hello Jon. We cannot even begin to speculate about what your sentence may or may not be. There are sentencing guidelines and it depends on your previous history and a range of other things. So, the truth is, we don't know.
Social Issues
- 27-Jan-21 @ 5:43 PM
I am taking a plea deal for fraud. It was not premeditated but there is however the fact that prove my guilt. I am out on bail. Have been since October 2019.What are the chances of me continuing I bail until the report is written by the criminal social worker and sentence is determined by the sheriff ?
AB
- 22-Jan-21 @ 11:06 PM
Ive been conviction of common assault by battery charges domestic violence. Victim claims coking what's my likely sentence as im awaiting pre sentencing
Jon
- 15-Jan-21 @ 6:56 PM
Hi I have one of these as my case for drink driving I pleaded guilty for was ajourned till March, I have two previous convictions alcohol related so think that's why they did it, will they ask me how long I've been driving as I was a new driver when i was arrestedthere was no mention of resitting test in the earlier hearing but I just hope speaking to the probation doesn't ruin that for me I'm happythe ban and everything else just don't want to resit test for insurance purposes in future, thanks
James
- 7-Jan-21 @ 1:45 AM
Hello Confused, it sounds to me like the social work report is the property of the court. You would have to ask the court directly to give you a copy of it. The witness statements are a different issue altogether. Since you've pleaded guilty they are no longer relevant. You don't need them. They would have been disclosed to you in the pre-trial phase of the police investigation. (It looks from what you've written that that is exactly what has happened.) But, since you have pleaded guilty there was no trial so the witness statements are redundant. It would be wise for you to permanently put them out of your mind from now on.
Social Issues
- 15-Dec-20 @ 3:30 PM
Hi, I pleaded guilty to assault as recommended by my lawyer, I had to attend a meeting to have a social report done for the court. The social worker said she couldn't let me see it and the lawyer said I can go to his office to have a look at it along with copies of witness statements which I haven't seen, some were read to me. The lawyer said the report didn't help my case and I was given a supervision order. How can I get copies of these documents.
Confused
- 14-Dec-20 @ 6:51 PM
I have just attended a magistrates court and have been referred to the Crown for sentencing. My medical condition ( severe osteoarthritis of both knees, osteoarthritis of the lower spine and neck ) with my knees I have found that I am at risk and have fallen over several times. The thought of prison scares me to death and also i am vulnerable to others and unable to defend myself Can you offer any advice Thank you
JOHN
- 9-Dec-20 @ 9:54 AM
Hello again, Marky. As promised I have been searching for answers to your questions. I have been advised that the Probation Service is able to agree suitable times for you to do your mandatory courses. My advisors didn't mention using Zoom. But, my suspicion is that you can also discuss this with your probation officer. And secondly, I'm told, that where access to your children is making it difficult for you to find the time to do your probation courses you can ask a Family Court to alter your shared custody arrangements. But, my advisors tell me that you should speak to your probation officer first. In terms of free legal advice my own experience is that it does exist but It's predicated on the law firm being reimbursed by Legal Aid. And Legal Aid is difficult to obtain. I was given a list of family law firms who give free legal advice, although it's an area that I've had dealings with before. So, I already know a bit about it. And finally, although it's not usually recommended, you can present your own case to the Family Court without using a solicitor. I think the last suggestion is one that would only be undertaken by somebody who had no other option. Good luck and I hope this helps.
Social Issues
- 1-Dec-20 @ 1:01 PM
Hello Marky. Anyone can contact the Probation Service, directly. And, if you don't then I'll do it on your behalf. Self righteous people would note that these are all good reasons for not committing crimes in the first place. (So, I'll not make that statement.) I get the impression that this lesson has not eluded you. I don't know the answers to any of your questions. But, I do know how to find them. But, let me ask you a question. Let's suppose that you chose not to commit any crimes at all. Would it be worth avoiding being at such a low point for the sake of abiding by the law? Or is it worth being both a criminal and being in despair? I appreciate that most people don't think about the consequences of their actions. But, maybe they should. Who knows? I'll be back with some answers as soon as I get them. Maybe, in the meantime you could reflect on what I've said.
Social Issues
- 27-Nov-20 @ 11:34 PM
Hi I need some advice, I got sentenced yesterday and they said I need to do two courses with the probation officer fir the next 30 months.. I work full time and on Saturday mornings I have my two of my children 3 weekends a month..when will I get a chance to do these? Are they in zoom or do I have to go somewhere? Are they every week? They didn't tell me anything. They also said that I can only contact my ex of my rounder children via a solicitor or family courts? I don't have money for either of these and feel I'm at such a low point i won't see my children at Christmas. There is no one helping me see my babies.I need help to be able to see them.
Marky
- 27-Nov-20 @ 11:49 AM
Hello Unhappy, in short, the answer to your question is no. The Probation Service has no obligation to keep writing fresh reports. A report is written either at the request of the court or the defence. However, with that said, if you feel that your sentence is unjustified, you can apply for a right of appeal. It's quite likely that such a right will be granted. But, I should point out that in recent years, appeals have been heard in which the Appeal Court not only disagreed with the appellant, it also increased the sentence. So, whilst I cannot and do not intend to try to assess whether or not your own sentence is justified or not, what I would suggest is that you consider whether or not you are in a position to be objective about your punishment. You need to bear in mind that the view of the Appeal Court judges may well be very different from yours.
Social Issues
- 7-Nov-20 @ 12:09 PM
I had a probation pre sentence report written seven and a half months before sentence, my circumstances had changed dramatically before the sentence date. I asked probation to write a new report because of this, they refused. I believe my sentence was harsh, therefore should probation have submitted a new report?
unhappy
- 4-Nov-20 @ 3:24 PM
I had a pre-sentence probation report written 7 months before I was sentenced. All my circumstances had changed before sentencing. I asked probation write a new one because of this, probation refused. The sentence was harsher than expected, does probation have a duty to inform the courts of changes with a new report?
unhappy
- 4-Nov-20 @ 3:20 PM
Hello again, Lee. I should have added that the whole point of speaking to a probation officer is to assess the degree of risk that an offender poses. And, to be honest, even with a caution (which doesn't exist, at the moment) and with representation and without replying to the probation officer's questions, the probation officer could still come to the view that the offender poses the maximum risk. This isnt like a court trial. There isn't a prosecution and a defence. The probation officer can write whatever he or she feels is correct in the report. There is no jury. When and if ever you do write to the charity that I mentioned, you might like to ask them to consider whether or not your legal advice had been sufficient. If it has been, there is always the possibility (however unpalatable for you that it may be) that the judge and the probation officer were right.
Social Issues
- 18-Sep-20 @ 9:03 AM
Hello, Lee. When you speak to a probation officer you are not under oath or under caution. One is to signify that you won't lie to the court and the other is to appraise you of your rights (mainly to silence.) Incidently, if you believe that the Probation Service should also be bound by law to caution offenders before interviewing them, it would require a change in the law. But, it's a fascinating idea. You should write to the charity the Howard League about it. I work with them sometimes. It would require something of a campaign to achieve. Unfortunately, I don't know anything about you or your crime. So, I don't know whether the judge or the probation officer made correct choices. If you're going to mount a campaign, you'll need a sympathetic subject to form the basis of it. (You can still be the brains behind the project even if you aren't the public face of the campaign. It's one for you to think about and to be honest with yourself about.) In respect of your direct question: Yes. A probation officer can ask you anything and write anything about you in a report. And, no. Unlike in the pre-trial phase of a criminal investigation, where everybody has a right to counsel, there is no automatic right to be represented at a probation meeting. You do raise a fascinating issue. Unfortunately, I'm a criminal justice campaigner and not a prison rights campaigner. So, I shan't be taking this case up. But, you can.
Social Issues
- 18-Sep-20 @ 8:33 AM
Hi I have recently pleaded guilty in magistrates court (as advised by the judge himself) and was hoping to receive just a fine. However the judge ordered I do a probation interview prior to sentencing which I did and fully cooperated. In the interview the officer asked me to describe my version of events for the crime and I quickly did. I assumed this was just an overview and the details improvised were incorrect as I never realised this would be pitched in court to me. in the sentencing afterwards the judge used the comments in that interview to say I said different things to the case file. I didn't know that I was under oath or arrest that I had to explain in full detail then he sentenced me with a more severe sentence because my version of events in the probation interview were different to the case. How can that be correct. Is this allowed? This was not explained to me and this is my first ever experience of a court proceeding so have no idea. I'm guessing there is nothing I can do but I need to know for peace of mind if this is how the law system works. If it is I feel for people who have to deal with this. It's poor system.
Lee
- 17-Sep-20 @ 8:31 AM
Hamish, the website prisonersfamilies.org has current information about how courts are remanding either into custody or on bail, during the pandemic. As far as I can tell, the decision, from the look of that website, is not logically any different from the one to be made before the pandemic. Or put differently, current, publicly available information doesn't seem to be suggesting that the pandemic is making it easier to get bail.
Social Issues
- 30-Aug-20 @ 10:03 AM
Hamish, you seem to have provided the answer to your own question, or most of it. What you've asked is essentially: Will I be given a community sentence, if I do not qualify for one? Nobody here will know. But, from what you've said it looks as if you've kept your difficulties away from your legal aid lawyer. Obviously, defence lawyers are there to help defendants. They have a legal obligation to do so. I expect that what happens to you now is up to the court. But, I think that you already know that.
Social Issues
- 30-Aug-20 @ 9:34 AM
KT, what you're asking for is straightforward legal advice. Plenty of law firms give free legal advice. If I were you I would search for one of them.
Social Issues
- 30-Aug-20 @ 9:25 AM
I'm 2 days past deadline to provide suitable address for community detention, my preferred address is awaiting auckland level 2 before they're fully committ, second adrress not as ideal, not helping legal aid lawyer not answering anything. Covid obviously unprecedented times would anyone no if I'd have grounds to further remand sentencing. ??
Hamish
- 26-Aug-20 @ 6:01 AM
My daughter has been sent to prison after being found guilty. The judge did not get pre sentencing report. We are devastated as this was not expected. My daughter is afraid that if she appeals and fails she will serve even longer.
Kt 70
- 23-Aug-20 @ 8:05 PM
Hello, there appear to be a couple of issues with your question. What you appear to be saying is that your fiance has pleaded guilty and has been remanded before sentencing. If I were someone close to this case, I'd prepare myself for a disappointment. I'm sorry not to be able to make a more hopeful comment.
Social Issues
- 28-Jul-20 @ 10:31 PM