Your Rights on Arrest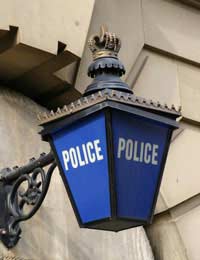 The police can arrest you for a number of reasons, but when they do arrest you your right to freedom is exchanged for a number of other rights that legally protect you while in custody.
At the Police Station
Once you have been arrested you will be taken to a police station. At the police station you have a number of rights that include:
Not to be held for more than 24 hours without being charged. The police can apply for longer periods if they need more time. This can be up to 96 hours if approval from a magistrates' court is granted
Seeing a solicitor who will be provided free of charge
Your family or next of kin to be informed of your location
The police code of practice to be made available to you
The Caution
After your arrest it is your right to be formally cautioned. The caution gives details of the crime you have been arrested for, and also informs you that if you do not mention something when you are questioned that you later rely on in court this may harm your defence. Also, anything you say to the police can also be given as evidence in court if your case goes to trial.
If the police think that they have a strong case against you and have the evidence they need to prove that case in court, you will be given a formal caution. This reminds you of your rights and how your case will now proceed. This usually means sending your case file to the Crown Prosecution Service (CPS) who will decide if the police's case is strong enough to go to court.
Your Rights After Arrest
At the police station you will be questioned. If you are under 17 years of age, a parent, guardian or an adult that knows you such as a teacher must be present. At this stage all you have to do is confirm your name and address. You do not have to answer any other questions. However, if you don't respond to questions this will be noted and if your case goes to court this failure to cooperate could count against you. If your solicitor hasn't arrived at the police station yet, it is your right to wait for them so you can use their legal knowledge to decide whether you should answer a specific question.
Note however, that the police can delay your meeting with a solicitor if you have been arrested for a serious crime and they think that contact with your solicitor could interfere with the case.
The code of practice that you should have read includes details of how the police should carry out their questioning. You are entitled to regular breaks for food and the toilet. Your rights on arrest also state that the police should not use interview techniques that place unreasonable pressure on you to answer their questions.
Your interview will be tape-recorded, or in some cases written notes will be taken. You may also have your fingerprints taken as well as your photograph.
The Charge
Once your interview is complete the police will then decide whether they want to proceed with your case. If they do not, you will be released without charge. If they do want to proceed, it is your right to be given a charge sheet that will give details of the crime you are accused of, where and when your first court appearance will take place, and what – if any – are your bail conditions.
Your Right to Bail
If the police charge you your rights state that you should normally be given bail. However, the police can argue that you should not have bail if:
They think you have given a false name and address
They think you are likely to not come to your court hearing
They think you may leave the country to avoid prosecution
You will appear before a magistrates' court that will decide if you can have bail and if so, any condition you must follow. Note that you will not be eligible for bail if you committed a serious offence such as murder.
Read our article
Police and Court Bail
for more information about what to expect.
You might also like...
@Dolly26 - yes, you still have PR, however, access to your child may be restricted or may have to be supervised, it depends on what course of action your ex may want to take.
CourtroomAdvice
- 23-Mar-15 @ 3:07 PM
Hi All, If you have been bailed for assault (didnt happen), do you still have parental control/consent?? Many thanks
Dolly26
- 20-Mar-15 @ 10:20 AM
@Cj - it's pretty standard procedure that you would be charged for this offence. Is there any way your address could have been wrong, or the correspondence may gone somewhere else? I think I would be tempted to ring the police station where you were arrested to find out what is going on, as you don't want to miss a court hearing if it has been issued.
Carrie
- 5-Mar-15 @ 10:16 AM
I was arrested for a underage DUI over a month ago and still nothing has come in the mail and I haven't heard from any sort of law enforcement. But my freind that was drunk with me in the car already got his fines and hearing, what am I to think of this???
@poppyflower - I don't think they need to be re-arrested as it happened at the time, so any evidence will have been taken down then.
Beth
- 2-Mar-15 @ 11:23 AM
Hi my cousin was originally arrested for drunken disorderly but they dropped it because they were drunk in their own home. So now they want to charge with racial remarks towards the arresting police officer do they have to rearrest for that or can my cousin be charged without being rearrested because she was already in custody for the drunken disorderly charge?
poppyflower
- 26-Feb-15 @ 5:57 PM
@Nil - it sounds like you did the right thing. People can't take the law into their own hands.He may be a thief but the law should give him the right sentence, not the mob.
Kat
- 20-Feb-15 @ 2:21 PM
Sir/Madam l would like to know whether l was wrong by saving the thief while community beat him (mobb justice). l did save the guy and let someone to call the police, when the suspect recovered from hospital open the case and point those hesaw them they beat him. My question is that what to do when you saw community beating suspect to death? Thank you for your responce Regards Clement
Nil
- 19-Feb-15 @ 7:11 PM
@Shifty - I'm afraid we can't advise as it sounds like this might be U.S, law and we are UK-based, but someone else on the site may be able to.
CourtroomAdvice
- 18-Feb-15 @ 12:32 PM
@chantelle -Justification for use of handcuffs by the police force is achieved through establishing not only a legal right to use handcuffs, but also good objective grounds for doing so in order to show that what the officer or member of police staff did was a reasonable, necessary and proportionate use of force. I hope this helps.
CourtroomAdvice
- 17-Feb-15 @ 11:51 AM
Hey my partners just been arrested for theft as he took a tv home that was at the dump. I think this is ridiculous and a waste of everyone's time. However im concerned if he gets charged he may have go to court over such a minor mistake has anyone ever been in this scenario ?
Shifty
- 16-Feb-15 @ 6:29 PM
My partner was arrested for celling class a drugs and tge police came to my house and arredted me for not letting them in as they never showen me a warent i was undressed and there was 2 male officers i have brueses and a cyt where tgey put the handcuffs on me they put my dressing gown on me wile i was only in underwair. They forced me to stand facing the wall and was making my handcuffs tighter. Is that allowed and how long could my bf get in prison?
chantelle
- 15-Feb-15 @ 5:25 AM
@Candrade- currently, you can only give the truth to the police and wait to see if they decide to call you in for a more formal chat.
Ollie
- 12-Feb-15 @ 2:50 PM
My boyfriend has place an allegation of fraud on me at the police station. Police called me for chat. What can I do
Candrade
- 11-Feb-15 @ 11:27 PM
@Aw - yes you definitely do as if you haven't informed them then obviously any correspondence will go to your former address and it could land you in even more trouble!
Georgie
- 11-Feb-15 @ 1:52 PM
I was charged with sexual assault 15 weeks ago. I was released the next day and told I would receive a court summons through the post if the PF was bringing charges. I have now moved house, is it usual to take so long without anything received , I don't even have a charge sheet or incident number, do I need to contact the PF to tell them I have moved address?
i am on Bail at with conditions were i am was told it will be 2-3 weeks that was ok at the time now not going tell 27/4/15 so they can not keep me at the address till then can i move bail address how do i go abount it
I was liberated from custody one year ago for an incident but the police still hold all my possessions, I have called them on a few occassions about my belongings and keep being palmed off with "its still under investigation" I have heard nothing about my things or the alledged offence in this whole time. Somethings not right with this picture?
scotty
- 4-Feb-15 @ 7:33 PM
I was released without charge for accusations of assault when kn fact I was assaulted I have to return station with bail solicitor says dont go address and says I will probably get off ,,,,as I aint guilty anyway she is she is an abhsive dictacting eoman whk will bleed you dryvwithout comsequence or thought and will control you and make yoir life in a poilce cell hell as lomg as her kids are protected socical servives poilce all init tovethrr all on the womans side its an absolut joke that men get treated the way they absolutly discusting and I will be writi ng to my mp!!
aaronG30
- 31-Jan-15 @ 11:34 PM
@des - I'm afraid we can't really advise on this it is up to the police, courts and solicitor to keep you informed.
CourtroomAdvice
- 30-Jan-15 @ 11:20 AM
My boyfriend been indicate on kidnapping January 14 but still haven't been to his 96 hour hearing so what will happen now?? And it's been 2weeks
des
- 28-Jan-15 @ 10:26 PM
@rightlyso - sorry, this is hard to advise on, I suggest speaking with your solicitor who should look into this from a professional perspective.
Michelle
- 26-Jan-15 @ 2:39 PM
Sorry if the last comment seemed a bit jumbo. I'll rephrase this. I was charged with the offence of GBH, yet finger printed for an offence of armed robbery i know nothing about. Is this legal and if not what can I do about this ?
rightlyso
- 24-Jan-15 @ 8:02 PM
i have been charged with an offence ofgbh but fingerprinted for 'armed robbery' on record!Is this legal if not what can i do about this
rightlyso
- 24-Jan-15 @ 7:57 PM
@Iz - sounds to me like he may not have been over the limit then if they haven't charged him already.
Rob
- 23-Jan-15 @ 2:49 PM
My son blew over the limit for drink driving two weeks ago but wasn't charged he was took to hospital for a blood test and left the next morning withought charge how long do the police have to charge him
Iz
- 23-Jan-15 @ 12:49 PM
@S - I doubt it, he failed the test therefore he was over the limit.
gerry
- 19-Jan-15 @ 2:02 PM
My friend has been caught drink driving, he blew a 60, so he is over. Although the police have written the wrong details down about the car he was in, such as colour, make and model, could this be used in his defence?
@kez - I'm afraid that you would have to find out that information out via your solicitor who might be able to give a rough guesstimate. It very much depends upon the wider implications and case to answer.
CourtroomAdvice
- 7-Jan-15 @ 10:56 AM
my patner has been arrested for assault having a knife in his posession and threats to kill. he has been bailed until next month. he has a previous conviction for assault but that was 23 years ago. what sentance is he looking at, he is also sufferring from severe depression and anxiety and has been sectioned twice due to this
kez
- 6-Jan-15 @ 11:09 PM