Your Rights on Arrest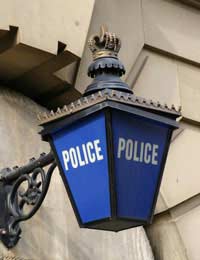 The police can arrest you for a number of reasons, but when they do arrest you your right to freedom is exchanged for a number of other rights that legally protect you while in custody.
At the Police Station
Once you have been arrested you will be taken to a police station. At the police station you have a number of rights that include:
Not to be held for more than 24 hours without being charged. The police can apply for longer periods if they need more time. This can be up to 96 hours if approval from a magistrates' court is granted
Seeing a solicitor who will be provided free of charge
Your family or next of kin to be informed of your location
The police code of practice to be made available to you
The Caution
After your arrest it is your right to be formally cautioned. The caution gives details of the crime you have been arrested for, and also informs you that if you do not mention something when you are questioned that you later rely on in court this may harm your defence. Also, anything you say to the police can also be given as evidence in court if your case goes to trial.
If the police think that they have a strong case against you and have the evidence they need to prove that case in court, you will be given a formal caution. This reminds you of your rights and how your case will now proceed. This usually means sending your case file to the Crown Prosecution Service (CPS) who will decide if the police's case is strong enough to go to court.
Your Rights After Arrest
At the police station you will be questioned. If you are under 17 years of age, a parent, guardian or an adult that knows you such as a teacher must be present. At this stage all you have to do is confirm your name and address. You do not have to answer any other questions. However, if you don't respond to questions this will be noted and if your case goes to court this failure to cooperate could count against you. If your solicitor hasn't arrived at the police station yet, it is your right to wait for them so you can use their legal knowledge to decide whether you should answer a specific question.
Note however, that the police can delay your meeting with a solicitor if you have been arrested for a serious crime and they think that contact with your solicitor could interfere with the case.
The code of practice that you should have read includes details of how the police should carry out their questioning. You are entitled to regular breaks for food and the toilet. Your rights on arrest also state that the police should not use interview techniques that place unreasonable pressure on you to answer their questions.
Your interview will be tape-recorded, or in some cases written notes will be taken. You may also have your fingerprints taken as well as your photograph.
The Charge
Once your interview is complete the police will then decide whether they want to proceed with your case. If they do not, you will be released without charge. If they do want to proceed, it is your right to be given a charge sheet that will give details of the crime you are accused of, where and when your first court appearance will take place, and what – if any – are your bail conditions.
Your Right to Bail
If the police charge you your rights state that you should normally be given bail. However, the police can argue that you should not have bail if:
They think you have given a false name and address
They think you are likely to not come to your court hearing
They think you may leave the country to avoid prosecution
You will appear before a magistrates' court that will decide if you can have bail and if so, any condition you must follow. Note that you will not be eligible for bail if you committed a serious offence such as murder.
Read our article
Police and Court Bail
for more information about what to expect.
You might also like...
@maisy, has this other women not been arrested or charged at all? If the police have charged you with a public order offence then there must be sufficient evidence to support this otherwise it would not make it to court. You can make a compliant if you don't think things have handled properly.
Lou
- 29-Jul-14 @ 9:40 AM
Another mum at my daughters school has been harassing me for over a year now. Shouts abuse at me outside the school and other locations etc. ignored her every time as I thought it would all stop eventually. Then one day outside the school she started shouting at me got out of her car and marched over and headbutted me. I pushed her away and told her to leave me alone but she grabbed hold of my hair and kept punching me. I tried to push her off me and get away from her but I couldn't get her off me. So I defended myself by punching her until she let go. As soon as she let go I moved away from her. She got in her car shouting she was going to call the police. I went to ring the police but someone else told me they had been called and they were on their way. I was arrested for ABH at the scene and held for 8hrs before being questioned. Bearing in mind the other lady instigated the assault and gave be a black eye and facial bruising, I found it very unfair that I was arrested for defending myself whilst she wasn't arrested at all. The following day her brother showed up at the school looking for me and intimidating witnesses who were willing to support my claims. All but one witness in support of my claims have now backed out due to his behaviour. The police haven't fully investigated the claims of harassment I made against her and have not seemed to obtain CCTV footage that would have supported this,her brother has not been dealt with for witness intimidation either. They have now dropped the ABH charge to a public order offence, saying in used offensive or violence language and/or behaviour towards her that caused her to feel unsafe. This is completely untrue, I didn't shout, swear, instigate or engage in conversation with her other than to tell her to leave me alone. I have now been charged with this public order offence and have to go to court. Why has this lady got away with so much? Why is she made out to be the victim? I have never been in trouble with the police, I have never before been arrested or involved in any altercation. This other lady on the other hand is always involved in arguments. Really lost faith in the police with how this has been handled
Maisy
- 28-Jul-14 @ 6:26 PM
HELLO, so basically long story short. I met an amazing man. The love of my life. I decided to move from canada, which is my home country. I decided to leave everything behind and I left with him to move to Virginia and on our way there, in washinton, spokean to be precise, we had a fight and things got out of hand and he got arrested, domestic violence, and now I am stranded Bymyself, and I am alone here, he is my life, and I do not want a no contact order, I dont have anyone else . I only ha e him. Who can help? What should I do?
Zoe
- 28-Jul-14 @ 9:41 AM
@worriedwife, only the PO can decide if he's violated it but they won't just believe what someone has told them, what ever has been said will have to be backed up with evidence.
pete
- 21-Jul-14 @ 11:58 AM
My husband sees his PO every 3 months but this time someone called his PO and lied on him. We have the proof that everything said was a lie but he is worried he will be violated. With all the evidence with have can his PO violate him?
Worried wife
- 20-Jul-14 @ 4:19 AM
My 14 yr old daughter was arrested for abh and let out on bail now the police want to know if she has to plead guilty and try youth prevention or still say self defence and go to court what should we do?!
Hev
- 15-Jul-14 @ 6:56 PM
@bilko, here's a link to an article called
'Being falsely accussed of rape'
which is on one of our other sites. Hope it helps!
CourtroomAdvice
- 9-Jul-14 @ 12:23 PM
Hi my ex gf of 4yrs got me arrested saying I tried to rape her , I was charged with sexual assault in court and I'm awaiting my trial date so I can prove my innocence . My problem is she is telling everyone that I raped & battered her how can I get her to stop spreading lies ? As I cannot contact her in any way due to bail conditions. Ireland only please .
Bilko
- 8-Jul-14 @ 7:02 PM
Hi does anyone know if you are arrested and taken to a police station the call you make to family from the police stations phone is that recorded. As in can they use what you say on that call against you in your case. Please help.
Bobby
- 6-Jul-14 @ 8:21 PM
Sorry I typed wrong the girl is 15
auds
- 4-Jul-14 @ 10:43 PM
Hi my son started going out with a girl she told hoim she is 16 and yesterday we found out she is 14 she has slept with 2 men that I know of now her mother has laid a charge of statuary rape against me what can I do.
auds
- 4-Jul-14 @ 10:37 PM
Oh! My Lord! What a poor command of the English language, some folks have..........lolol
gaggy_mott
- 2-Jul-14 @ 9:33 PM
I was at home at 2:00 am sleeping with my three children, the police came knocking at my door, flashing flashlights in the window door and pounded on the back door. Earlier that evening I had a fight with my bf and texted him I was going to kill him (not literally).He went to his local police dept. which is an hour away from mine. Showed them the text and said he just wanted to give them notice and to call me.The police who arrived at my house were local police.I went to the back door and they told me to open it.I said I don't feel comfortable opening the door because I am here with my three little children. They demanded that I open it.I opened the door and one of the police officers said we would like to come in (there were two officers). Again I said no and the officer said your under arrest and came into my house and cuffed me.Asked me get someone to watch my kids and took me to the local police station.They fingerprinted me and took mugshots and let me make one call.I was on the phone with my brother (he's a police officer) And told him I was arrested. The officer said we are holding you for the arresting police officer and kept me in their cell for at least three hours. I never had my rights read and didn't know why I was arrested.The next morning, the police from my now ex-bf town and drove me to their station.Still not telling me anything.They fingerprinted me and took mug shots, read my my rights and locked me in their cell until the court office was opened for my arraignment. At my arraignment they had a copy of the email and ordered me to stay away, etc.Is it right to have another police department "hold you".I'm in Massachusetts. Charges were dropped because ex-bf went in front of judge and said he only wanted the police to take Notice and never told them to arrest me.
Jean
- 2-Jul-14 @ 6:31 PM
A female friend of mine who is 18 accidentally got in between a fight that was happening in the local pub, one of the men (a boxer) within the fight carried on hitting (aware that she was in the middle) he has severely bruised my friends face, ribs and arms. The police were called but they didnt press charges they said 'he'd have to quit being a boxer' if that happened and left it at that. My friend is shaken up and in pain and nothing is being done, should this man have been dealt with more severely? And what can my friend do?
Ash
- 29-Jun-14 @ 11:57 PM
I have a question.After an arrest and your released and everything can the cop involved in the arrest give "details" about the arrest and what exactly went on??I know it's public record and charges can be released but can details that only the cop and person arrested know be released to someone?? Just curious!
Sarah
- 24-Jun-14 @ 4:41 PM
Hi guys a bit of advice if you ever get accused of a crime I would advise you all to get a solicitor involved. last year I had a neighbor dispute causing problems with me and keeping me awake on a night it escalated into a fight when my neighbor came down to my property I punched him when he got aggressive with me he then grabbed my jumper and attempted to force me into my property then he contacted police saying I assaulted him when I was defending my self I had my father as a witness and police tried threatening me by saying they are going to arrest me over telephone I told them come and arrest me then but they didn't I told them take me to court then I got a court summons a few month's later even tho I haven't been arrested solicitor managed to get me a 12 month's conditional discharge but I have not to commit any crime with in that time so like I say above my advice is always get a solicitor involved it always helps even if in police stations never say any thing to them until solicitor arrives and all ways accept a solicitor when police offer you one if you cant afford your own
dm1
- 23-Jun-14 @ 10:46 PM
My daughter was rappedabout 2 months ago is the person accused who is on bail allowed to leave the country before his court hearing when the cps will dicide if there is enough evidence to prosecutekim
kim
- 23-Jun-14 @ 4:09 AM
when i ride my baik police stop me.at that time i haven`t got my licen.so after police chack every thing their sisterm every thing ok but they arrest me they told me they want to any prof with pthoto id..after i said tothe officer if you want i will take to the police station but theysay we can`t leave you so after i said to him before arrested i want to coll my brother so suddenlty he took my phone ane put hand lock and he said to me we took it to the police station..after i said it`s not the way you take action after when take to the policwe station he asked me my address i told him after he took me to home my hand lock one police man he went my house and my sister open door and he went mt room and my licen and passport he took with my bags..so after chaek he said ok now leave sorry about that next time keep licen with you.i`m not satisfy this police man deal with me and he is very root
dil
- 15-Jun-14 @ 4:14 PM
My husband has been arrested for dv and is out on bail & my husband has to return to court in 10 days but I want to sort things out - his bail conditions say not to contact me or come to our address but I want his to move back in can he do this?
Lucie 22
- 14-Jun-14 @ 10:42 PM
If you are charged for drink driving and no DNA was taken does this mean that the case will be thrown out?
Trevor
- 11-Jun-14 @ 11:10 PM
My husband in jail for a charge thats not even on his record, will he get it dis missed.
mstorres
- 9-Jun-14 @ 8:13 PM
@woofywoofy your son can still be charged. How did the police get your address? If your son gave your address as his then he has supplied false information. Either way an incorrect address doesn't mean that your son will not be charged for the crime he has committed.
info
- 9-Jun-14 @ 2:10 PM
Hi there, my son was arrested and they wrote down my home address on the charge sheet and not his own home address. Can he still be charged??? As they have not put down his address??
woofywoofy
- 9-Jun-14 @ 11:39 AM
Husband has been arrested for dv and is out on bail but police still want to speak to my son regarding the situation and my husband has to return to police in a few weeks but we have sorting things out and I want to help him sort his life out but hes bail conditions say not to contact me or come to our address but I want his to move back in can he do this.
thai
- 8-Jun-14 @ 5:37 PM
falsely accused of domestic violence & arrested. The ex denied I assaulted her and gave a statement, due to a girl killed by her partner the police explained using domest. assault is now thorough investigation. Although she denied it stating a row which resulted in me trying to leave and pushing past her. In her statement she pretty much said same but that i had to hear her side before I left. That was the entirity of it. A daughter of ours rang police I was arrested and held in cells from 11.45pm till 17.55 the following day. I walked in to police station fine left the following day unable to walk properly. A copper had jumped on my foot leaving it badly bruised. I wasnt aware either of the fact I had been "spiked" with something before I was arrested which an officer pointed out whilst in the cells. Yet nothing was done to make sure I was at risk factor even though my actions were out of ordinary. I was just slammed in cells and left for hours at a time without being checked on. Solicitor who attended told me to wait and complain about injury after being released as it would postpone release. I was sent home without charge after nearly 18hours in custody.
tonyk72
- 25-May-14 @ 7:37 PM
hello the other day i was arrested, i did not ask for a solicitor so the police tryed the best to get me answers at the interview with their teknikes, they allso didnt give any forms or papers of wat i was acused of, now im on bail and have to go court 4 june with no help at all, and i dont even know wat i should do most likely il will get put in jail for atempted street robbery wich i have nothink to do with, i dont even have a solicitor, i need help and advise
spanish
- 23-May-14 @ 11:37 PM
My bf was charged with 5 counts of house break ins even though it wae a factory he is out on bail at the moment but im really scared hes going to jail he's 25 and this is his first offences im so ashamed of him as we have two kids but obviously I dont want him to go to jail! Thanks
raging girl
- 19-May-14 @ 11:35 AM
I was taken by police as I was alleged to have broken a laptop of my friends. I hit the laptop whilst it was closed as me and my friend had a bad argument and things got heated (no excuse). I left his house after the argument.A few days later the police came stating that I will have to be taken in for questioning for Criminal Damage I admitted to the police that I had broke the laptop (the laptop had a cracked screen). I admitted to the police that I thought I broke the laptop and I received a caution for the offense. A few months later my friend has just informed me that after I left the room he dropped the laptop once I left and he can't say for certain if that it was me hitting the laptop or he dropping it which caused the damage (he never told the police this). Would I be able to take this to the police? Would it make any difference? Would the caution be able to be overturned? I'm pretty sure he wouldn't change the story to the police but, I don't see why I should suffer if it's not certain that I caused the damage. Thanks for your help.
Andy
- 13-May-14 @ 11:14 AM
My friend was arrested for domestic violence. She was bailed out, however wad arrested by bailsbond man for no reason. She was later court released with no explaination of rearrest. Later we found out the man who arrested her is friends of the estranged husband. Can she raise conflict of interest since bailbaonds man was familiar not only to the case but to the victim. Then unlawful arrest and false imprisonment since charges were not yet filed in her case and for not exhibitint any conduct to justify her return to custody
Santino Montoya
- 6-May-14 @ 8:42 AM
I have been accused of being the perpetrator of serous domestic Abuse by a Social work manager in East Ayrshire Scotland.She is involved with my partner and her flat mate the allegation of domestic Abuse states that I abuse both females! Which is totally faulseand with out grounds on hearing and reading this false accusation both females went independently to their lawyers and swore an afidivit that this was a untrue claim by this manager. It should be noted that this manager sent an E Mail to a international charity that I volunteer for (25 years service) also stating this I have now been suspended by charity ( British Red Cross) due to her evil actions. Can any one advise me what legal recourse I have against this manager within the Scottish and Uk court system?
Tom
- 21-Mar-14 @ 3:59 PM