Your Rights on Arrest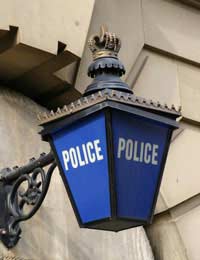 The police can arrest you for a number of reasons, but when they do arrest you your right to freedom is exchanged for a number of other rights that legally protect you while in custody.
At the Police Station
Once you have been arrested you will be taken to a police station. At the police station you have a number of rights that include:
Not to be held for more than 24 hours without being charged. The police can apply for longer periods if they need more time. This can be up to 96 hours if approval from a magistrates' court is granted
Seeing a solicitor who will be provided free of charge
Your family or next of kin to be informed of your location
The police code of practice to be made available to you
The Caution
After your arrest it is your right to be formally cautioned. The caution gives details of the crime you have been arrested for, and also informs you that if you do not mention something when you are questioned that you later rely on in court this may harm your defence. Also, anything you say to the police can also be given as evidence in court if your case goes to trial.
If the police think that they have a strong case against you and have the evidence they need to prove that case in court, you will be given a formal caution. This reminds you of your rights and how your case will now proceed. This usually means sending your case file to the Crown Prosecution Service (CPS) who will decide if the police's case is strong enough to go to court.
Your Rights After Arrest
At the police station you will be questioned. If you are under 17 years of age, a parent, guardian or an adult that knows you such as a teacher must be present. At this stage all you have to do is confirm your name and address. You do not have to answer any other questions. However, if you don't respond to questions this will be noted and if your case goes to court this failure to cooperate could count against you. If your solicitor hasn't arrived at the police station yet, it is your right to wait for them so you can use their legal knowledge to decide whether you should answer a specific question.
Note however, that the police can delay your meeting with a solicitor if you have been arrested for a serious crime and they think that contact with your solicitor could interfere with the case.
The code of practice that you should have read includes details of how the police should carry out their questioning. You are entitled to regular breaks for food and the toilet. Your rights on arrest also state that the police should not use interview techniques that place unreasonable pressure on you to answer their questions.
Your interview will be tape-recorded, or in some cases written notes will be taken. You may also have your fingerprints taken as well as your photograph.
The Charge
Once your interview is complete the police will then decide whether they want to proceed with your case. If they do not, you will be released without charge. If they do want to proceed, it is your right to be given a charge sheet that will give details of the crime you are accused of, where and when your first court appearance will take place, and what – if any – are your bail conditions.
Your Right to Bail
If the police charge you your rights state that you should normally be given bail. However, the police can argue that you should not have bail if:
They think you have given a false name and address
They think you are likely to not come to your court hearing
They think you may leave the country to avoid prosecution
You will appear before a magistrates' court that will decide if you can have bail and if so, any condition you must follow. Note that you will not be eligible for bail if you committed a serious offence such as murder.
Read our article
Police and Court Bail
for more information about what to expect.
You might also like...
Do I have a right to know if partner has been released or interviewed from the police station ??
Mike
- 30-Jul-15 @ 12:31 AM
My son's phone was taken by the police and found to have pornographic images on it (it was taken over another totally different crime which he is now doing time for).It was 2nd hand and I was interviewed about this also as I had bought it for him.The images were dated over 5 years ago and he only had the phone for a fortnight.They told us both (separately) the next time they visited it would be to charge and arrest.This was about 15 months ago and neither of us have heard anything.Should I contact them about it?Should I ask for the phone to be returned?I told them where I had bought the phone and I had believed it would be wiped of any previous material eg, photos, personal details, etc, when I bought it.Is this the case? Would appreciate any advice as I don't feel the police or even the solicitor are to be trusted at the moment.
doolally
- 27-Jul-15 @ 12:12 PM
@Spuggs - According to the CPS, Section 10 of the Code for Crown Prosecutors, occasionally there are special reasons why the prosecution service will overturn a decision not to prosecute. You can find out more about its reasoning behind making such a decision via the 'Reconsidering a Prosecution Decision' link
here
. I hope this helps.
CourtroomAdvice
- 14-Jul-15 @ 10:03 AM
I was held at police station for 4 hours and told I now have a criminal record however I was not given a charge sheet. What does this mean?
Suzie
- 12-Jul-15 @ 10:39 AM
Someone I know is going to court charged with theft of over £5000 from an elderly relative. She is going to plead guilty. Will this have to go to crown court because of the amount or would it be dealt with by magistrates?
William
- 11-Jul-15 @ 10:49 AM
If police issued a letter to say not being charged as they had insufficient evidence then why would CPS still go ahead and take someone to court?
Spuggs
- 11-Jul-15 @ 1:50 AM
I phoned the police on my ex for drink driving, he wasn't seen driving, the police just saw me chasing him down the road. He was then arrested and now going to court because of what I said even though the police didn't witness his driving. What will happen to him.?
Amanda
- 8-Jul-15 @ 5:35 PM
@Dave - People can press charges after an assault by filing them with their local police departments, so you may want to follow it up. I have included a gov.uk link 'after a crime - you rights', link
here
which should answer your questions.
CourtroomAdvice
- 29-Jun-15 @ 12:15 PM
I have been told that someone has pressed charges against me for assault for giving someone a black eye. However I haven't heard anything I.e phone call or letter from court/police and it happened a month ago.
Dave
- 26-Jun-15 @ 11:28 AM
@Jasper - yes, he has foundation. You cannot remove money from his account if he has left you, as it is considered theft. You would have to have written proof that he consented to your actions. The fact that he is taking you to court should give you the indication that he is not happy about what you are doing. At the same time, he is silly for not changing his passwords in order to stop you gaining access to his accounts.
CourtroomAdvice
- 19-Jun-15 @ 2:12 PM
@wendywoo - please see article: How to Complain About the Courts and Police, link
here
which should give you more information. I hope this helps.
CourtroomAdvice
- 19-Jun-15 @ 12:31 PM
Basic advise require. I was with partner for 7 years split 3 years ago, we have a 5 year old boy. I controlled finances due to his poor history of debt and removed various amounts from his account leaving him with £600 cash to spend a month with absolutely no bills. The money along with my own were for mortgage, bills, utilities insurance, food holidays clothing, nursery. Since his departure 3 years ago he constantly accuses me of theft and will be taking me to court to reclaim monies i remove. He is a policeman in the met and has since got himself into £30k debt . I have access to his on line account via a password etc and he consented to it. His accusations are unfounded. He earned £2100 per month so I removed £1500 ...has he any foundation ...i am sick with worry re his veiled threats to arrest me for theft
Jasper
- 17-Jun-15 @ 3:27 PM
My 15 yr old son was arrested he was taken to police station and held for 18 hours and I was not informed until midday the following day they were rough with him and rude to my son and me they are trying to get him for theft of a moped which my son was not involed with he just stopped to look what was going on he was on the opposite side were the police were how do I go about putting a complaint in
wendywoo
- 17-Jun-15 @ 11:41 AM
@mizz - I'm afraid we couldn't comment upon this, as we have no idea which course the police may take. However, it is unlikely they would stop you travelling if you are going away on holiday.
CourtroomAdvice
- 8-Jun-15 @ 3:01 PM
I need a bit of advice my ex husband took me to the police station with aligation that I used his details in buying catalog things in my house without him being aware of it , he's doing all this becacuse he want to come back and i said no,we have kids together everything I bout he was aware of he even gave me his details but i dont have proff of it .i've been ask to come over to the sation what could be the worse that can happen. Because am travelling soon would they ask me to stop going I don't know what to do
mizz
- 6-Jun-15 @ 6:01 AM
My son was parked on yellow zigzags and went into the shop he came out of the shop and was approached by the traffic police he took a breathaliser he was 49mg he was took to the police station and they took another breathaliser which was 47mg he cannot remember being asked if he was offered a blood or urine test he was charged at 00.13 with being in charge of a vehicle the police brought him home soon after the copy of his charge was not signed.
buddydan
- 27-May-15 @ 7:51 PM
@buddydan - it sounds like he hasn't been charged and might have got away by the skin of his teeth - as between 40-50mg he should have been offered the urine or blood test. He would have had to have signed the charge sheet, if the police were going to press charges. Did the police say anything or just let him go?
Martin
- 27-May-15 @ 11:58 AM
My son was arrested last night for being over the driving limit he had 2 breathaliser tests the lowest was 47 he was not offered an alternative blood test or a urine test the charge sheet did not stipulate what time he was arrested and also the charge sheet was not signed by his signature what are his chances?
buddydan
- 24-May-15 @ 4:03 PM
My son was arrested for being over the limit he had 2 breath tests his lowest was 47 he was not offered an alternative blood test or a urine test the time of the arrest was not put on the charge sheet and also he was not asked to sign the charge sheet.what are his chances.
buddydan
- 24-May-15 @ 3:39 PM
I have been accused of 323 504,3(1)(×) POAof sc st act intentionally by my political rival and high Cort have issued 41A orders I am cooperating with police can I get station bail
shiva
- 19-May-15 @ 5:09 PM
@Rudy100000 -The CPS has launched the final guidelines for the Victims' Right to Review Scheme which makes it easier for victims to seek a review of a CPS decision not to bring charges or to terminate all proceedings. See link
here
. I hope this helps.
CourtroomAdvice
- 14-May-15 @ 12:41 PM
A man attacked my other halves car for no reason, he took exception to his wife giving way and got out of her car and punched my missus bonnet denting in and punched the window where my 4 year old was sitting the punched the roof as my missus drove off, my son won't sleep and is very jumpy now, the police were called and evidence obtained and after denying it he admitted it after the police showed cctv evidence, the police want to caution him and make him pay for my damage but I don't think it's enough, is there anyway I can make it go to court? This has really affected my family Regards
Rudy100000
- 12-May-15 @ 5:19 PM
@Vixen - Police can issue a warning or an on-the-spot fine of £90 if you're found with cannabis, so he could have been given that instead. I guess if it's illegal to start with, there's not much you can do to complain.
Jack
- 8-May-15 @ 2:04 PM
My partner was arrested for 0.17g of cannabis, he was then de-arrested by police. A few weeks later he gets summoned to court for the arrest and they got the amount wrong saying it was 3.4g the magistrates could see this was a cock up and diS's missed the case. But he had to pay £85 court costs!!!! I am completely outraged by the whole thing and don't see why he should have to pay any costs when he was de arrested?!?!?!? This is causing me so much stress... can someone please enlighten me as to whether this is acceptable?
Vixen
- 8-May-15 @ 12:09 AM
@robmac - I doubt it! I don't think they run a take-away service, you get what you're given.
Can you get the police to get you take away food while in custody from your own money
robmac
- 6-May-15 @ 8:02 PM
@Dolly26 - yes, you still have PR, however, access to your child may be restricted or may have to be supervised, it depends on what course of action your ex may want to take.
CourtroomAdvice
- 23-Mar-15 @ 3:07 PM
Hi All, If you have been bailed for assault (didnt happen), do you still have parental control/consent?? Many thanks
Dolly26
- 20-Mar-15 @ 10:20 AM
@Cj - it's pretty standard procedure that you would be charged for this offence. Is there any way your address could have been wrong, or the correspondence may gone somewhere else? I think I would be tempted to ring the police station where you were arrested to find out what is going on, as you don't want to miss a court hearing if it has been issued.
Carrie
- 5-Mar-15 @ 10:16 AM
I was arrested for a underage DUI over a month ago and still nothing has come in the mail and I haven't heard from any sort of law enforcement. But my freind that was drunk with me in the car already got his fines and hearing, what am I to think of this???