Your Rights on Arrest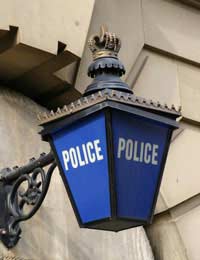 The police can arrest you for a number of reasons, but when they do arrest you your right to freedom is exchanged for a number of other rights that legally protect you while in custody.
At the Police Station
Once you have been arrested you will be taken to a police station. At the police station you have a number of rights that include:
Not to be held for more than 24 hours without being charged. The police can apply for longer periods if they need more time. This can be up to 96 hours if approval from a magistrates' court is granted
Seeing a solicitor who will be provided free of charge
Your family or next of kin to be informed of your location
The police code of practice to be made available to you
The Caution
After your arrest it is your right to be formally cautioned. The caution gives details of the crime you have been arrested for, and also informs you that if you do not mention something when you are questioned that you later rely on in court this may harm your defence. Also, anything you say to the police can also be given as evidence in court if your case goes to trial.
If the police think that they have a strong case against you and have the evidence they need to prove that case in court, you will be given a formal caution. This reminds you of your rights and how your case will now proceed. This usually means sending your case file to the Crown Prosecution Service (CPS) who will decide if the police's case is strong enough to go to court.
Your Rights After Arrest
At the police station you will be questioned. If you are under 17 years of age, a parent, guardian or an adult that knows you such as a teacher must be present. At this stage all you have to do is confirm your name and address. You do not have to answer any other questions. However, if you don't respond to questions this will be noted and if your case goes to court this failure to cooperate could count against you. If your solicitor hasn't arrived at the police station yet, it is your right to wait for them so you can use their legal knowledge to decide whether you should answer a specific question.
Note however, that the police can delay your meeting with a solicitor if you have been arrested for a serious crime and they think that contact with your solicitor could interfere with the case.
The code of practice that you should have read includes details of how the police should carry out their questioning. You are entitled to regular breaks for food and the toilet. Your rights on arrest also state that the police should not use interview techniques that place unreasonable pressure on you to answer their questions.
Your interview will be tape-recorded, or in some cases written notes will be taken. You may also have your fingerprints taken as well as your photograph.
The Charge
Once your interview is complete the police will then decide whether they want to proceed with your case. If they do not, you will be released without charge. If they do want to proceed, it is your right to be given a charge sheet that will give details of the crime you are accused of, where and when your first court appearance will take place, and what – if any – are your bail conditions.
Your Right to Bail
If the police charge you your rights state that you should normally be given bail. However, the police can argue that you should not have bail if:
They think you have given a false name and address
They think you are likely to not come to your court hearing
They think you may leave the country to avoid prosecution
You will appear before a magistrates' court that will decide if you can have bail and if so, any condition you must follow. Note that you will not be eligible for bail if you committed a serious offence such as murder.
Read our article
Police and Court Bail
for more information about what to expect.
You might also like...
@jed they didt give me any paperwork so does this still mean I just need to wait and see if anything comes through the post. My other message read wrong due to predictive text
Fingers
- 9-Dec-14 @ 9:13 PM
@Fingers - yes, the paperworks does pretty much what it says on the tin. If the person wants to press charges you will hear in that time.
Jed
- 9-Dec-14 @ 12:32 PM
I was arrested in Scotland for an alleged assult but when I got to the police station I was not interviewed and was given on paper work to let me no what's happening they said I would hear through the post within 28 days if the other person wants to press charges or not has anyone heard of this before ?
Fingers
- 8-Dec-14 @ 11:53 AM
@Rich - yes he/she can still drive up until they are officially disqualified.
Steve
- 24-Nov-14 @ 2:27 PM
Just wondering if someone has been charged with drunk driving and consequently released on bail awaiting sentencing/judgement, would they be allowed to drive in the meantime or would they be automatically banned until judgement is passed at the court hearing?
Rich
- 22-Nov-14 @ 7:16 PM
Thank you for the response, that is so good to know and a relief.
scotty
- 17-Nov-14 @ 11:36 PM
@Scotty - If a police officer interviews you and takes your details, the details may be logged on its computer system. However, nothing will appear on your criminal record unless you are charged and taken to court, or given a caution. I hope this helps.
CourtroomAdvice
- 17-Nov-14 @ 10:09 AM
In Scotland I was taken to the police station and questioned about a crime they thought I'd committed. They said I was being detained under a section of the law I don't recall the exact phrase. However after questioning they said "that was it" and no further action would be taken. My question is this, will this interview show up on any future employment criminal records check? Even if no crime was committed or proven? I have no criminal convictions and would not like this to impact on my chances of future employment.
scotty
- 14-Nov-14 @ 4:01 PM
@Smalls Jr - I'm afraid we can't advise on US law as this is a UK-based site. I hope you manage to sort it out.
CourtroomAdvice
- 3-Nov-14 @ 12:36 PM
I was arrested yesterday for a breach of my house arrest, and the police officer came to the back of the police car and said that he is going to let me go for the weekend but come Sunday night he is coming to deal with my breach, I was just wondering is it legal for him to arrest me 2 days later AFTER the fact he already had me in his custody 2 days earlier?
Smalls Jr
- 1-Nov-14 @ 9:14 PM
I was taken to police station about 7 weeks ago, cautioned/interviewed about a serious allegation. I was released without charged and knew they might confirm my answers with other people.I have just heard they have a statement from another employee I worked with. My question is if they thought I was guilty would they not have charged me at the interview or can they come back and charge my later if they thought I did something wrong. What evidence would they need I was just doing someone a favour .
Sandie
- 6-Oct-14 @ 6:06 PM
Police are very rude . They jump to conclusions without talking to the suspect .Very judgmental and aggressive . They overuse they power and like to hurt people .They think they know the law but they don't have a clue!They like to abuse people . They act against human rights and against code of conduct .Theyenjoy to hurt people,to suffer and to cause unnesessarydistress .Causingpublic to realize that they own the streets but they don't. Police supposed to protect public but instead they the one causing public disorder and destruction to normal life .Assumpsions rather then evidence and conclusions .Only bad people can harm innocent citizens.Great disappointment in public service of police force.Bullying,hurting,hitting,sadistically causing harm is not a way to solve problems.Calm voice should be used instead shouting and kicking and strungling and punching is out of order.Disgrace !!!
aleinad
- 3-Oct-14 @ 10:20 PM
@fish, it is down to you to inform your company of your drink driving offence.
fran
- 1-Oct-14 @ 1:45 PM
I was caught drink driving I blow 53 at police station an charged I have a company car an use it for work do I inform my company or will the court
fish
- 1-Oct-14 @ 1:29 PM
res.sir get me my new arrestement in unayuthorised lands and constructions about get me in my phone call and meet my money back from gov. orelse you will be neccesarry action prevalid
VIJAY
- 13-Sep-14 @ 9:42 AM
MYAZIM PANERJEE AND VIJAY SANJAY INDIA IASNEW INDIA IPSDON,TCALL ME TO TRICHY DIST AND TAMILNADU COURT FOR MY ARRESTMENTS ANDPROCEEDING DUTY SO AS FOR GET ME MY ASST. TOCOURT AS I ALSO TALK IN ABOUT MY ADVOCATE(TAMILNADU) IF MUSTYOU ALL CALL ME I WILL TAKE SEVERE ACTION ON OF YOU ALL FROM TAMILNADU GOV. FOREIGN GOV. GET THE LAST MOVEMENT DISMISSED CASE FOR TRICHY DIST IPS DEPT. AND GET MYIPS INTELLIGENCE DEPT.CRIME AFFFENCE AND DEFENCE FORCE ALSO MY OLD CRIME POLICE STATION RECORDS OKAY THANK YOU VERY MUCH GET MY SIGN. AND LETTER FROM TWEETER TO TRICHY DIST COURT
vijay
- 13-Sep-14 @ 9:18 AM
@scotland, if the police have grounds to believe you are the victim of domestic violence then will pursue the case regardless of you with drawing your statement. If you have genuinely lied and no violence took place, then you need to make a statement to the effect. You could face possible prosecution for wasting police time and making false statements .
Dany
- 9-Sep-14 @ 2:25 PM
I am in the UK, Scotland. I need to try get my boyfriend of the hook with a domestic but he's already been given bail please help I lied to the police
scotland
- 9-Sep-14 @ 1:57 PM
My husband is out on bail, he's allowed to see the kids but not me also not allowed to home address his court hearing is not till October can I do anything to change this I want him home.
Kalula82
- 18-Aug-14 @ 3:24 PM
@Tom, why would you need to see your own witness statements, you would have been shown these at the time you made them.
ron
- 15-Aug-14 @ 1:40 PM
My husband as 14 convictions for public order jue to nabouirand now he been arrested for taking a teapot even thought it not been found what prison term he lick lyn to get
Nita
- 15-Aug-14 @ 1:56 AM
Am I entitled to see my previous police interview statements before a court case.
Tom
- 14-Aug-14 @ 8:33 PM
My son is out on bail because of lie's from his ex. He was lifted again not that long ago. The police officer was very rude ect and at interview turned the tape of and told my son he was going to get his bail revoked. However my son got out again still on his bail 2 weeks later police are back at my door looking for my son . Looks like this ex has told more lie's . My son has to hand himself in tonight we are expecting him to get remanded .Do you think he will get back out on bail. the police officer dealing with it is the same one as before. I really think this officer has it in for my son. My son has never been in jail before. The best of it is there is no real evidence . This officer just keeps charging him on sections like section 28 now it's section 14 just how he can hold him
My 19 year old son has been charged with abh, , burglary and theft just wondering if you can give me any advice if he will go to prison and if so how long is he looking at.
binnsy
- 2-Aug-14 @ 12:02 AM
@maisy, has this other women not been arrested or charged at all? If the police have charged you with a public order offence then there must be sufficient evidence to support this otherwise it would not make it to court. You can make a compliant if you don't think things have handled properly.
Lou
- 29-Jul-14 @ 9:40 AM
Another mum at my daughters school has been harassing me for over a year now. Shouts abuse at me outside the school and other locations etc. ignored her every time as I thought it would all stop eventually. Then one day outside the school she started shouting at me got out of her car and marched over and headbutted me. I pushed her away and told her to leave me alone but she grabbed hold of my hair and kept punching me. I tried to push her off me and get away from her but I couldn't get her off me. So I defended myself by punching her until she let go. As soon as she let go I moved away from her. She got in her car shouting she was going to call the police. I went to ring the police but someone else told me they had been called and they were on their way. I was arrested for ABH at the scene and held for 8hrs before being questioned. Bearing in mind the other lady instigated the assault and gave be a black eye and facial bruising, I found it very unfair that I was arrested for defending myself whilst she wasn't arrested at all. The following day her brother showed up at the school looking for me and intimidating witnesses who were willing to support my claims. All but one witness in support of my claims have now backed out due to his behaviour. The police haven't fully investigated the claims of harassment I made against her and have not seemed to obtain CCTV footage that would have supported this,her brother has not been dealt with for witness intimidation either. They have now dropped the ABH charge to a public order offence, saying in used offensive or violence language and/or behaviour towards her that caused her to feel unsafe. This is completely untrue, I didn't shout, swear, instigate or engage in conversation with her other than to tell her to leave me alone. I have now been charged with this public order offence and have to go to court. Why has this lady got away with so much? Why is she made out to be the victim? I have never been in trouble with the police, I have never before been arrested or involved in any altercation. This other lady on the other hand is always involved in arguments. Really lost faith in the police with how this has been handled
Maisy
- 28-Jul-14 @ 6:26 PM
HELLO, so basically long story short. I met an amazing man. The love of my life. I decided to move from canada, which is my home country. I decided to leave everything behind and I left with him to move to Virginia and on our way there, in washinton, spokean to be precise, we had a fight and things got out of hand and he got arrested, domestic violence, and now I am stranded Bymyself, and I am alone here, he is my life, and I do not want a no contact order, I dont have anyone else . I only ha e him. Who can help? What should I do?
Zoe
- 28-Jul-14 @ 9:41 AM
@worriedwife, only the PO can decide if he's violated it but they won't just believe what someone has told them, what ever has been said will have to be backed up with evidence.
pete
- 21-Jul-14 @ 11:58 AM
My husband sees his PO every 3 months but this time someone called his PO and lied on him. We have the proof that everything said was a lie but he is worried he will be violated. With all the evidence with have can his PO violate him?
Worried wife
- 20-Jul-14 @ 4:19 AM
My 14 yr old daughter was arrested for abh and let out on bail now the police want to know if she has to plead guilty and try youth prevention or still say self defence and go to court what should we do?!
Hev
- 15-Jul-14 @ 6:56 PM