Your Rights on Arrest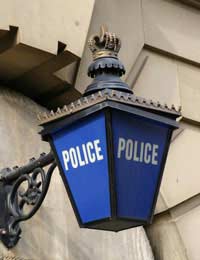 The police can arrest you for a number of reasons, but when they do arrest you your right to freedom is exchanged for a number of other rights that legally protect you while in custody.
At the Police Station
Once you have been arrested you will be taken to a police station. At the police station you have a number of rights that include:
Not to be held for more than 24 hours without being charged. The police can apply for longer periods if they need more time. This can be up to 96 hours if approval from a magistrates' court is granted
Seeing a solicitor who will be provided free of charge
Your family or next of kin to be informed of your location
The police code of practice to be made available to you
The Caution
After your arrest it is your right to be formally cautioned. The caution gives details of the crime you have been arrested for, and also informs you that if you do not mention something when you are questioned that you later rely on in court this may harm your defence. Also, anything you say to the police can also be given as evidence in court if your case goes to trial.
If the police think that they have a strong case against you and have the evidence they need to prove that case in court, you will be given a formal caution. This reminds you of your rights and how your case will now proceed. This usually means sending your case file to the Crown Prosecution Service (CPS) who will decide if the police's case is strong enough to go to court.
Your Rights After Arrest
At the police station you will be questioned. If you are under 17 years of age, a parent, guardian or an adult that knows you such as a teacher must be present. At this stage all you have to do is confirm your name and address. You do not have to answer any other questions. However, if you don't respond to questions this will be noted and if your case goes to court this failure to cooperate could count against you. If your solicitor hasn't arrived at the police station yet, it is your right to wait for them so you can use their legal knowledge to decide whether you should answer a specific question.
Note however, that the police can delay your meeting with a solicitor if you have been arrested for a serious crime and they think that contact with your solicitor could interfere with the case.
The code of practice that you should have read includes details of how the police should carry out their questioning. You are entitled to regular breaks for food and the toilet. Your rights on arrest also state that the police should not use interview techniques that place unreasonable pressure on you to answer their questions.
Your interview will be tape-recorded, or in some cases written notes will be taken. You may also have your fingerprints taken as well as your photograph.
The Charge
Once your interview is complete the police will then decide whether they want to proceed with your case. If they do not, you will be released without charge. If they do want to proceed, it is your right to be given a charge sheet that will give details of the crime you are accused of, where and when your first court appearance will take place, and what – if any – are your bail conditions.
Your Right to Bail
If the police charge you your rights state that you should normally be given bail. However, the police can argue that you should not have bail if:
They think you have given a false name and address
They think you are likely to not come to your court hearing
They think you may leave the country to avoid prosecution
You will appear before a magistrates' court that will decide if you can have bail and if so, any condition you must follow. Note that you will not be eligible for bail if you committed a serious offence such as murder.
Read our article
Police and Court Bail
for more information about what to expect.
You might also like...
My partner was given a suspended custody 2 weeks ago for failing to provide a specimen. Last night he got into a fight and ended up getting really beaten up and was taken into hospital because he lost consciousness. He also had to have his ear glued and they wouldn't preform a CT because he was so agitated. After he was taken into custody for spitting at a policemen which has been put down for assault on police also he spat in the police car which has been put down to racially or religiously aggravated - to a Vechicle. He has been given bail and has to return to the police station on 10 September at 5pm. I was wondering if anyone could give me any advice. I'm 8 and a half months pregnant and being induced next week. Do you think he will be sent down for this?? Is there anything I can do to prevent him from being sent down. What will happen next? Will it go to court? Thank you!
Gina
- 27-Aug-16 @ 10:07 PM
Hi I got arrested two days ago and ever since my mobile phone is broken I've been bailed I'm due to be kicked out because no evidence with every file orfound can someone advise me what I can do
Mcc
- 27-Aug-16 @ 7:58 PM
Morrisons security had caught me Shoplifting with those self scan checkouts, honestly I cantcprehned how idiotic and stupid it was of me. I was put in the security, boxroom, humiliated and interrogated. He also called the police, we waited for over two hours and he finally let me go as they didn't arrive. What can I expect now? Will I be arrested? Will I have to pay? Is my life over?
Ana
- 27-Aug-16 @ 10:35 AM
Terry- Your Question:
My son has been charged without bail for kidnap and on the night in question I was there at the time when he brought the girl to my home the police arrived several hours later and arrested him and charging him with kidnap but she told me she had nowere to go and I said she could stay the night next thing police came and took him away help
---
Our Response:
I'm afraid there is little we can do here to help if it is in the hands of the police. You would have to seek professional legal advice.
CourtroomAdvice
- 24-Aug-16 @ 12:16 PM
My son has been charged without bail for kidnap and on the night in question I was there at the time when he brought the girl to my home the police arrived several hours later and arrested him and charging him with kidnap but she told me she had nowere to go and I said she could stay the night next thing police came and took him away help
Terry
- 23-Aug-16 @ 5:51 PM
My brother has been charged with muder and his vicheal is been seize as the main evidence but later his car was released by the police,if they find anything suspicious or evidence,will they return it back
Wison
- 21-Aug-16 @ 12:55 PM
Melwa- Your Question:
My son 19 was arrested and bailed for 3 months for indecent pictures of a minor 14 year old girl. She told him she was 17. The police have his phone.I feel like it's a scene from eastenders. What is the worse case senario
---
Our Response:
I have included the Sentencing Council guidelines
here
. There are several different levels of sentencing, which are listed in the document. However, this is very rudimentary advice. Your son's solicitor will be able to give him a more informed answer.
CourtroomAdvice
- 17-Aug-16 @ 10:06 AM
My son19 was arrested and bailed for 3 months for indecent pictures of a minor 14 year old girl. She told him she was 17 . The police have his phone.....I feel like it's a scene from eastenders.What is the worse case senario
Melwa
- 16-Aug-16 @ 9:31 AM
Hi my boyfriend has pleaded not guilty charged with x2 assault by beating even thou I didn't press any charges or make a statment & haven't got a letter saying I need to go to court he back in court this month. But two ppl have make two statements and one has pressed charges on him they both are going to court. I have email the court saying I don't want a restraining order on him! the cps said the case is nothing to do with me plus I wasn't asked to go to court. Will the court put one on him anyway without me being there and I have asked not to have one?
Wolves girl
- 10-Aug-16 @ 10:43 PM
@johnbhoy - the police have probably put a search on him and followed him. They have to catch people somehow!
NicksS
- 2-Aug-16 @ 11:17 AM
my friend went to a hotel with his new girlfriend and had been out for something to eat they got back and were chilling in the room when the manager came to the door he went down and was promptly arrested on a warrent for a non payment of a fine he had out standing for one thing how did they know he was there at all
johnbhoy
- 1-Aug-16 @ 2:40 PM
babu - Your Question:
My husband is arrested in case of murder but I am witness he has not done murder he was drunker and driving on that night and our car and motor bike person got clash to each other we are save but that person has been died and now deceased family has charged against my husband a case of attempt to murder but it was not murder I was in the car we don't know that person ever now what I should do plz reply me its a case of a life.
---
Our Response:
I'm afraid we cannot advise on this if it is in the hands of the police and CPS.
CourtroomAdvice
- 28-Jul-16 @ 10:11 AM
My husband is arrested in case of murder but I am witness he has not done murder he was drunker and driving on that night and ourcar and motor bike person got clash to each other we are save but that person has been died and now deceased family has charged against my husband a case of attempt to murder but it was not murder I was in the car we don't know that person ever now what i should do plz reply me its a case of a life.
babu
- 27-Jul-16 @ 2:46 AM
The police can be very arrogant. They arrested me constantly over the past few years because I was contacting two former female support workers. They're all just pigs, really. The last time I was detained, I was seen by them up the road when I left the house, when I was hoping to get away from them. It was just a random encounter and I couldn't run away, but they didn't have any evidence of what they were accusing me of having said or done. Some dirty tricks they can try if you aren't seen in ages: I know they may ask somebody in your household if you (the accused) carries a mobile phone. They can track your location this way, which is how they found me near a hotel once, when I went there, and my mother gave them my mobile number. I'm not sure if they can trace your phone if it is switched off, but I had mine charging up in the hotel room I stayed one night in, so it probably acted as a beacon. They can get access to your associates' houses if you are classed as a "missing person" and if they've arrested you before, typically what they do is, they use the same officers to hunt for you. They took me to the station to question me about a woman that used to be a support worker for me. They were asking me fishy questions, but I kept calm and answered them with meaningless responses rather than facts, so nothing I said could be used against me. Do note that there isn't such a thing as a 'friendly chat' with any officers. Their job is to write up a report to the PF and no matter how friendly they act in your presence, do not buy into this. Say only what you are required to, but say no more. If they have evidence, you may be screwed, but if they don't have anything to show in court, they can only really go by what you tell them. In the beginning, I wasn't nasty or anything to these people who supported me because I have mild autism. I am just lonely and I just wanted to be friends with them if they departed, and while it's not allowed because of their career choice, it's also not the end of the world either to be 'friendly' to people you like to speak to. Well, their managers decided to take them off my rota (or they requested to be taken well away from me) and all they did thereafter was tell lies, by saying this was temporary, but it was false. After months of being baited to blow up and I was arrested (which they denied any knowledge of), I ended up remanded in prison prior to a court hearing, and I'd never even been in jail before. I was arrested many times and repeatedly remanded in jail thereafter, just for apologizing, because the court slapped me with an anti-harassment order. I lost my supported flat, and my entire support service, and I have since lived with my family in an overcrowded, stuffy, and cluttered house. My confidence is very low now, but the social services are unable to give me decent support, as they are discriminating me by not giving me any women, when I said older women are okay.
Peter A
- 19-Jul-16 @ 7:46 PM
So my partner smacked my child (who's not his) he left a mark that was there for about 5 mins I phoned the police because my mum made me and I had to give a statement I had a picture of the mark that they have now. He's been arrested and released on bail he's not allowed to contact me or come near the children. If I withdraw my statement will they drop the case ?
Protectivemum
- 12-Jul-16 @ 8:41 PM
Hi was wondering if anyone could help my patbers just been arrested for a pervert in tescos taking pictures and staring at a 18year olds arse just questioned him asking if its nice staring at the back of her didnt care about looking her at the front she looked scared i walked of from the counter out of the shops did the same to me an im only a year older but the police got phoned they got there numbers and names asked if its okay to film they agreed asoon as they grabbed him witch is assult twice witch is on camera asoon as he mentioned cps the youngest ran and grabbed him there wernt an offence to arrest him on all because he mentioned cps
noneofyourbusiness
- 6-Jul-16 @ 7:48 PM
My son (18) was a victim of road rage (40+yr old should know better) because he pulled my sons top over his head so he couldn't see my son pushed him into his car damaging it. My son now has to appear in court charged with threatening behaviour. Does anyone know what is likely to happen, I would hate him to have a criminal record. His duty solicitor just said see you at court, do they not have to discuss his case with him beforehand? Surely they need to discuss his plea for example? I feel he should be able to claim self defence as the other party chased him down in his car & pulled up in front of him he was obviously looking for a fight & at 18 & stupid my son didn't walk away. I don't even know if the other party has been charged is there a way to find out? Any advice gratefully received, thank you.
Anonymous
- 22-Jun-16 @ 10:20 PM
Hey..i was arrested in 2012 and the officer who was in charge let me stay in a cell for 3 days before he could charge me just to spite me.i was arrested on wednesday morning and only got charged on friday afternoon so that i could spent the weekend also in a cell before i could appear in court on monday..is there anything i can do?? thank you!
Ruffy
- 16-Jun-16 @ 10:39 PM
I was called up by my daughters school yesterday to come over. On getting there, I was handed over to the police and I was accused of hitting my child with a cane. I told them I have never hit my kids with cane and the highest I have done which is very very rare is smack/spank them on the bum. They came over to my house for a search, took the curtain stick in the room and claimed it must be the cane i hit on my child which i told them its not. After asking my brother questions, I was told I will be going to the station for interview. After the interview, the police officer said that smacking my child is illegal therefore she will serve me a warning. After the interview, she served me a paper and the offence on the paper was termed casual assault which she told me to sign. My finger prints, DNA and photographs were taken. I have been crying my eyes out and have been in trauma since after this ordeal. Even my daughter feels downcast since yesterday when she came home and was told that her mum was taken away by the police.The truth is that I don't hit my kids and I cant even remember smacking her yesterday not to talk of hitting but to be honest I didn't even realise when I admitted that I smacked her. From what I have read so far, smacking my child isn't illegal as termed by the police officer except in cases where you injure your child. As I am writing this, tears are gushing down my cheeks as i am emotionally drained likewise my daughter who innocently was telling her teacher that she was sad because her mum was telling her to do some maths. The teacher started probing her for more information which led to her saying that I hit her which I never did. Can someone please help me here as I want the charges against me to be cancelled and my personal details wiped from the police database as I am no criminal.
Mma
- 16-Jun-16 @ 9:54 AM
Are you allowed to recieve food whilst your in the bars
Jackh
- 12-Jun-16 @ 8:21 PM
I have looked after this elderly lady for the last 5 years in a care role but never anything on paper, I cared for her sister until she died,the lady has become more of a mum to me and part of our family, as her son has never bothered much with her due to a breakdown with his wife and his mum resulting in alot of bitterness,so much so that his wife is also abusive towards him,he had very little contact with his mum when she was alive. She sadly passed in March of this year, She has spent 2 christmases with us and would be very generous in buying us items from exspensive christmas presents to everyday like dishwasher,curtains,clothes etc I was treated like her daughter she never had and my husband more of a son than her real one. Soo many people knew how little he bothered with her she was on her own since losing her partner and if not for me she would see virtually no one ever, occasional community nurse or hairdresser that came to her home. I have been put in her will and left her craft stuff as we were both crafters, I have been accused of fraud-theft yesterday I went to the police station voluntarily and was given a formal caution during my interview with a duty solicitor present.. I have in the past wrote and signed cheques on her behalf with her full permission, as her handwriting would sometimes go wobberly due to arthritis and failing eyesight. I am now worried sick that during my interview I admitted that one of the cheques may have been me forgeing her signature a cheque made out to my husband, to install and pay for a shower enclosure and a disabled chair to be installed back last year, she was very proud and showed it off to everyone. I was also asked had I ever defrauded her,pressurised her and the lady policewoman made a comment that when she goes shopping she would spend about £30 yet a 86 year old lady would spend somtimes over £100, I had access to her bank cards as she would give them to me when she wanted money out and I would always give her the receipt! There was some occassions when she was in hospital I was given her card to do shopping, one time I went and shopped for lots of outdoor garden bits and lights to suprise her when she came out, my kids would make a bunting for her and sometimes we would have a little party buffet.She even paid for all of us to go on a cruise taking her with us of course as she was in a wheelchair, she went on the same cruise when her partner was alive, she was really really generous she loved us and we loved her. Basically do I have anything to worry about have been told my interview will now go to CPS for them to decide if a case needs to be answered, I admit it looks bad I have been painted as just a normal carer getting lots of gifts, her son and wife had gone to alot of trouble with pie charts,grafts copies of cheques 2 of them were to her grandchildren in their 30's with very shakey writing they were sent at christmas, and yes those cheques look different to the ones I wrote out, but I adm
Bella
- 26-May-16 @ 8:57 PM
Arrested and detained in excess of 6 hours. Released on bail but 1st review not done. Returned to answer bail detained for further 2 hours - custody officer acknowledged 1st review had not been done however review still not done - rebailed. Returned to answer bail - no review but charged. When does my detention become unlawful?
chavez
- 24-May-16 @ 5:35 AM
Can you be charged without being interviewed .
cal
- 24-May-16 @ 1:18 AM
I was confronted at work Monday by a detective that he things I was doing things illegally, I plead guilty, he asked if I had my own car, I said yes,he told me to follow him to police station to get arrested I get there, noone talks to me, they take my finger prints and a picture, I write a statement to my boss, and was told I'm free to go...I wasn't given any charges paperwork, nor was told of any, never handcuffed or put in jail....was I really arresested, am I really being charged
Erikabadu
- 16-May-16 @ 4:59 AM
@ANNONY - if it was for questioning the police can ask you to come to the station at any time. There's nothing illegal about this.
Ged76
- 13-May-16 @ 11:07 AM
In addition they seized my mobile phone? My union state that them wanting to arrest me and seizing my mobile phone was somewhat unnecessary.
ANNONY
- 12-May-16 @ 11:54 AM
hI, I have been suspended from work following a safeguarding allegation. I have been suspended for over a month and as per the safeguarding of vulnerable adults policy, i am unable to be informed of the concerns/allegations. The police visited me yesterday and stated that was being arrested, i informed them that i had a hospital appointment and they then de arrested me and asked me to attend a local police station at a set time. Luckily i have a representative provided by my union who specialises in such circumstances. My question is why come to arrest me for questioning and the de-arrest me? what legalities are in place to support this? thanks in advance.
ANNONY
- 12-May-16 @ 11:50 AM
Hi, my sister was arrested and has told us she has a court case coming soon but apart from saying she might go to prison hasn't told us anything else. Can we get a solicitor on her behalf? Will the police give us any info as family? Thanks in advance for any info or advice. S
My case is complicated so I have attempted to break it down into separate relevant questions. 1) I have been falsely accused of domestic abuse by my parents who abducted my child four months ago, and despite the lack of evidence I have not been interviewed, assessed, and my requests to speak to the appointed social worker and her superiors have been denied but I have been advised by text or email I am not allowed to contact my daughter. I found out tbakelite and silver sunflower jewellery boxo days ago this has been a lie and I have had full PR at all times and my parents - who have blocked contact - have been acting illegally. A complaint is in place with the relevant authorities but is being stalled. Can I press charges against the social worker or my parents? I had a complaint in place against my local force after an incident of unlawful arrest, wrongful imprisomment and excessive use of force. My MP was handling it with my mothers assistance and after the MP it to Parliment I received a letter of apology from Theresa May, Home Secretary. The letter has been withheld from me, my solicitor has been informed I no longer wish her to act for me, my MP will not return my calls and I have found out he and the current PCC arranged for the complaint to be dropped in exchange for a Troubled Families grant (to my mother, not me) and this is why she has held my child and a blind eye has been turned by all parties for this reason. Who do I press charges against, and who do I complain to with such serious allegations, even though I have evidence etc? On discovering my child was being held illegally I asked my social workers manager how this had happened, what would happen to my child if I withdrew consent for her to be at her grandparents (I had consented because I did not want her in a council care home) and she informed me I could legally collect her at any time. I asked what would happen if I called the police. She did not reply. Yesterday two police officers came to my home and served me with an Intention to Arrest notice. My parents (or somebody) had contacted them and made false allegations of online harassment from myself, causing distress by texts and using social media, and stalking. THese allegations are utterly untrue but the officers told me they did not want to know, weren't there to question me, did not want to see evidence and had not visited my family or seen any evidence themselves but had been told to visit me. When I questioned the legality of this they became aggressive and shouted at me. I have a mental illness and was alone and was very frightened. I asked if I could call my husband and they left quite quickly but told me they were only awaiting a call and when word came they would be back to arrest me and take me away. Is this legal? Can I be arrested on hearsay? Do I have any rights with regards to thefalse allegations that have now ruined my life for four months? I did not sign the notice paper but I did not refuse. The off
MrsP
- 1-May-16 @ 7:43 PM
i was in a cafe with some friends and 2 girls approached us and asked if we had vehicles and if we could take them out we told them that we did not have vehicles and they went out to ask other people i said something to my friend and the girls came back in and confronted me about what is said i at first i tried to avoid a argument with them so i told them i did not say anything but they were very annoying so we got into a verbal argument and they kept making a scene so me and my friends left and waited for another friend out sidethe cafe the my friend has arrived and the police arrive at the same time it turned out the girls had called the police and said that i had threatend to slap her and they were scared and with no further investigation 2 mins upon arrival the police handcuff me and put me in a van and take me to custody for several hours but the girls did not even get in trouble and they were the ones that came back into the shop starting an argument i also the statements of the two girls were taken but my friends were not given the opportunity to give a statement because the police said it would be biased (the two girls were friends and they were allowed to give statements)the situation has made me feel very depressed because i tried twice to avoid the confrontation and i still got arrested and it is a complete waist of my time i have to go back to the police station and see if i get charged.
fedsa
- 26-Apr-16 @ 10:59 PM