Your Rights on Arrest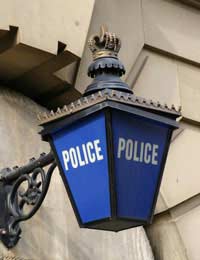 The police can arrest you for a number of reasons, but when they do arrest you your right to freedom is exchanged for a number of other rights that legally protect you while in custody.
At the Police Station
Once you have been arrested you will be taken to a police station. At the police station you have a number of rights that include:
Not to be held for more than 24 hours without being charged. The police can apply for longer periods if they need more time. This can be up to 96 hours if approval from a magistrates' court is granted
Seeing a solicitor who will be provided free of charge
Your family or next of kin to be informed of your location
The police code of practice to be made available to you
The Caution
After your arrest it is your right to be formally cautioned. The caution gives details of the crime you have been arrested for, and also informs you that if you do not mention something when you are questioned that you later rely on in court this may harm your defence. Also, anything you say to the police can also be given as evidence in court if your case goes to trial.
If the police think that they have a strong case against you and have the evidence they need to prove that case in court, you will be given a formal caution. This reminds you of your rights and how your case will now proceed. This usually means sending your case file to the Crown Prosecution Service (CPS) who will decide if the police's case is strong enough to go to court.
Your Rights After Arrest
At the police station you will be questioned. If you are under 17 years of age, a parent, guardian or an adult that knows you such as a teacher must be present. At this stage all you have to do is confirm your name and address. You do not have to answer any other questions. However, if you don't respond to questions this will be noted and if your case goes to court this failure to cooperate could count against you. If your solicitor hasn't arrived at the police station yet, it is your right to wait for them so you can use their legal knowledge to decide whether you should answer a specific question.
Note however, that the police can delay your meeting with a solicitor if you have been arrested for a serious crime and they think that contact with your solicitor could interfere with the case.
The code of practice that you should have read includes details of how the police should carry out their questioning. You are entitled to regular breaks for food and the toilet. Your rights on arrest also state that the police should not use interview techniques that place unreasonable pressure on you to answer their questions.
Your interview will be tape-recorded, or in some cases written notes will be taken. You may also have your fingerprints taken as well as your photograph.
The Charge
Once your interview is complete the police will then decide whether they want to proceed with your case. If they do not, you will be released without charge. If they do want to proceed, it is your right to be given a charge sheet that will give details of the crime you are accused of, where and when your first court appearance will take place, and what – if any – are your bail conditions.
Your Right to Bail
If the police charge you your rights state that you should normally be given bail. However, the police can argue that you should not have bail if:
They think you have given a false name and address
They think you are likely to not come to your court hearing
They think you may leave the country to avoid prosecution
You will appear before a magistrates' court that will decide if you can have bail and if so, any condition you must follow. Note that you will not be eligible for bail if you committed a serious offence such as murder.
Read our article
Police and Court Bail
for more information about what to expect.
You might also like...
I have been accused of being the perpetrator of serous domestic Abuse by a Social work manager in East Ayrshire Scotland.She is involved with my partner and her flat mate the allegation of domestic Abuse states that I abuse both females! Which is totally faulseand with out grounds on hearing and reading this false accusation both females went independently to their lawyers and swore an afidivit that this was a untrue claim by this manager. It should be noted that this manager sent an E Mail to a international charity that I volunteer for (25 years service) also stating this I have now been suspended by charity ( British Red Cross) due to her evil actions. Can any one advise me what legal recourse I have against this manager within the Scottish and Uk court system?
Tom
- 21-Mar-14 @ 3:59 PM
Please will someone help me?! A few weeks a go I stole a bag of a family friend out of stupidity, and she found out today, she has informed the police, will I get a criminal record or a caution? I am 16 years old, I want to be a primary school teacher. But I know I have blown my chance, andI cant aapologise enough, because I betrayed her trust. Im terrified!!!! I dont want a criminal record because of an act of stupidity. Please someone help???
scaredgirl
- 9-Mar-14 @ 8:59 PM
Hi a friend of mine was accused of a sexual offence in 2002 but it didn't go to court because insufficent evidence so he didn't get convicted but the qustion I would like answered He's due to go to court in march on a allegation aleging sexual assault could he still be convicted. Of the 2002 allegation
dunck
- 25-Feb-14 @ 1:17 PM
I was recently arrested and detained for 14 hrs in this time I was not given any food I was wondering what the law in Alberta Canada is on this
Jay
- 23-Feb-14 @ 4:37 AM
There is a serious question here. My mom who is a 45 yr old is going to court. She just had a psychic break . Her court case is today. The charges she has is a assult and battery charges. (1) is for a wepon she " supposly had used" on a senior citizen. (2) is resisting arrest. But what make me mad is that the police officer had encourage her the day before the arrest. The police officer had told my mom they was angels. When really they were just human beings. And that influence the psychic break. Another thing is that my neighbor daughter did had a child and she lied about it to her mom and dad. And that another reason that going to add upon the case. That also influence the psychic break. I want to know can i sue them for all they had done.
able
- 18-Feb-14 @ 4:49 PM
I would like to lay a charge against my x fiancé in the uk, (i live in South Africa) he has with help personal items and given of my cloths away. While i was visiting there, after a fight the police came and informed me possession is law in uk, This is totally unfair as of his choose i had bought loads of furniture and house hold good for my kids room and the rest of the house. Plus i left a lot of personal things there based on the fact that i was going to immigrate. The emotional distress its costs me and the fincial set back as a single mother who now can't provide a roof over my daughter head. what are my rights who do I CONTACT TO HELP ME (HE REPLIES TO NOTHING) and his family have been messaged by myself yet they offer no help except to say they will take me to court for slagging them off.
helping hands
- 14-Feb-14 @ 2:56 PM
Someone i knows been arrested last night at around half 9. when will they release them if given bail?
My daughter was arrested for stealing from her work place which she did do and they have her on CCTV doing it, but the questions they asked were more about her training which she had none to do her job also she was working 80 hours a week and she had had only 1 weeks holiday in a year they seemed more interested in the company than her stealing the money, I think she had a nervous breakdown as her doctor has put her on sick, anyway the police just bailed her for 6 weeks and she has to go back to the police station but they did not charge her, she did have a duty solicitor with her, can anyone help as to what will or might happen in 6 weeks time when she goes back to the police station. Will she be charged then? I am so so worried,
Fluffy
- 15-Dec-13 @ 6:47 PM
I bought a ring from a friend she got a gambling problem , following week I pawned it as needed the cash back gave her thepaperwork so she could get t back when she got the money now her husband has found her out and she toldpolice I stoleit now police want me for voluntary interview what do I do I can't prove I bought the ring but they can prove I sold it help
Odearyme
- 3-Dec-13 @ 9:04 PM
I had a police caution in 2008, but I was not explained the consequences of that for its effects on my future. It is a while that I started investing my time and energy whilst caring for my family to become a physics, maths, or ICT teacher, but my CRB had always been the key problem in the process. Is there any chance for me to appeal for the decision made at the time of the conviction. Because I accepted that decision at the time not knowing how far it would lead me to. The reason for me been arrested and cautioned was not clearly justified. But I accepted that decision based on circumstances, and also because I did not want loose my job. Would it be possible for me to go back into teaching? I have degrees in physics, computing, and was teaching physics and maths before arriving in the UK. Thank you.
John
- 27-Nov-13 @ 10:57 PM
respected sir/madam my sister in law married on june,2011 and her husband native place is guntur. her husband doing job in NIOT chennai as scientist. one month after marriege he started tocreate problems and demand property and money. my sister in law had one year girl baby. her husband did not come to girl baby naming ceremony. her husbandtold to my sister in law , girl baby not like to him and kill the girl baby. his answer is like this. and finally he got passpor and visa. he escaped to UK. we lodged a complaint on him. how to cancel his passport and visa and to bring back to india. pls give me idea to bring back him
amaranathreddy
- 4-Oct-13 @ 2:26 PM
To davey, your f*****d ive had similar exept I got stabbed and ran off to hospital, 1/2 hour later im arrested for assault, found guilty, even though I had 2 witnesses to say what had happened, it cost me thousands, I lost all my so called friends and had to move, 25 years later I still have nightmares about it, they are not interested in your side of the story, good luck.
krrbl123
- 25-Sep-13 @ 4:45 PM
I bit my girlfriends chest and bruised her arms to restrain her. I then cut up her clothes after she damage my jacket. I know she has police and GP have taken photo evidence and statements. I'd left her house by the time the Police arrived. I was arrested and charged. Is there enough evidence against me to go to court?
Davey
- 30-Jul-13 @ 7:59 PM
My ex girlfriend had me arrested on a false alligation of assault and I was released without charge. I now want to take action against her for this I`ve been told dpn`t bother but want to let her know she can`t get away doing that without paying for her actions. What can I do?
bobbyhotfoot
- 10-May-13 @ 11:56 AM
my wife has run off with my kids and i dont know where they are can i have her for kidnapping as we are going through a divorce and my not turn up at court
sean
- 8-May-13 @ 1:13 PM
Got 3 month old baby split up with the mrs and went to see him one day about 5 days after we broke up and ended up sleeping with my baby mother and after she said she dont wanna be with me so I said im gunna go solicitors on monday for acess to my son and she said she will ring the police and tell them I raped her if I do so she has rang them I was niked last night was in cell for hows got out on bail with condissions till may 15 we had sex ovo my dna all over her but what can I do
byson ben
- 8-Apr-13 @ 2:27 PM
My brother-in -law was accused of sexual abuse. He says he is totally innocent.. He was questioned by the police and released without charge The case has been put back 3 times. Now he has to report to the police station with his solicitor.Does this mean he will be charged?
sillygirl
- 11-Mar-13 @ 2:23 AM
Hi, any advise can the police re open a case that the cps has dropped
the assessor
- 8-Mar-13 @ 10:05 AM
I fought with my wife an stepson while away in holiday abroad was arrested and taken to police station then they wanted my passport long story but lost they made a report and asked me questions an then told I can go.i was sent to high commission to get emergency travel documents an heading home today can I be arrested and charged in uk for this even if no charges were made abroad???
bill
- 19-Feb-13 @ 3:00 PM
i got arrested for burgulry and they took my van. i then got bailand still havent got my van back. basicaly i puld over down sum backs 2pm athernoon coz a needed the toilet and thers wuz a steal barrel on a plot of land that has bin abandond for years only half the fench remanes, so i put it on my van. i did not break or force my way into the plot of land simply walked on. wil i get my van back at all if i am charged with it and wot am i likely to get for this. itsa complete joke and fink if they put half the effort in for catch rapeist and kidy fiddlers then we wud b alot safer as a nation
shaky
- 15-Feb-13 @ 10:56 PM
My ex accused me of rape I was bailed n told not to contact her or our son only via. Third party can I see my boy she accuses me of this even tho she has sent naked pictures and flithy texts now I am on bail she has contacted me again. Sending a picture of our boy in her new home I feel she ha done this to hurt me and to bait. Me into breaking bail what can I do
chippy1983
- 3-Feb-13 @ 7:55 PM
I sent a few emails of a none threatening nature to a woman I work with. The Police wanted to question me. She contacted the Police on the 20th Dec. Yet they only arrested me at midday about a month later. I would have been quiet happy to have gone the Police station voluntarily. The arrest happend in a workplace in frount of guests. I was put in a cell about 2:30 and no one bothered to interview me until 8pm in the evening. I admitted my guilt and my solictor said that I would probably get a caution. I was put back in my cell at 9pm. It was at 1am in the morning 4 hours later they said they where going to charge me and take me to court. I was told the reason behind this was that they saw me a threat to the public. If this was the case why had they taken 4 weeks to arrest me. I have never been arrested for a violent act of any kind. Do they really think after being in the cell I would walk out on to the streets and cause a riot? I was then put back in a cell with Custody Officers shining lights in my faces distrupting what little sleep I could get. How was I suppose to properly defend myself. I then went to the magistrates court where I was in another cell for 3 hours. By the time I reached court I was in tears. My defence Solictor could see that I had mental health issuses. In total I spent 24 hours in custody, this was a bloody disgrace.
gray
- 22-Jan-13 @ 9:58 PM
my partner was arrested for something he didnt do, as at the time of this offence he was with me at home, the police kept him for 48 hours, then he was due in court the following morning, he was given bail, no police came for my statement as i know he was with me at the time this offence took place,he was then re-arrested kept for 48 hours, then back up in court, he was refused bail and sent to prison for 7 days, on the 7th day he was to appear at court again, he was then again refused bail, and sent back to jail for another 7 days,due back again on the 7th day, i have asked why this has happened and they wont tell me anything, i have not heard anything from him , and i dont know what to do,
fee fee73
- 28-Dec-12 @ 9:15 PM
I was arrested 2 years ago the police dropped the charges and decided not to investigate any further. Then a officer that knows my ex decided to reopen the case and charge me ( this being a officer that has arrested me on 20 occasions because of false allegations made by my ex) I now have a trial date .....i was arrested in 2011 and the trial is not going to be until 2013 ................ So my question is even if i am found guilty of this fit up because the trial is so long after the offence is it possible to be put in prison in the uk ? The charge is harrasment ( Texting 1 time a day asking how my daughter is or calling) And burgulry my ex claims i stole a picture of our daughter out her house there is no forensic evidence or anything like that however my solicitor has said be prepared for prison ???? But a friend of mine said because the trial is taking place so long after the arrest i cant be put in prison even if found guilty ???
simpleton
- 3-Dec-12 @ 8:22 PM
For god sake, get a Court action started as asap, sue the ....ards for compensation.it is happening all over this country because the PO PO's think they can get away with murder. They seem to be a law unto themselves, and I for one who have successfully sued these idiots, would have started litigation the following day.
DAVID against GOLIAT
- 18-Nov-12 @ 4:10 PM
i was aressted for a fight nearly 2 years ago, i was left in a cell for 7/8 hours with a head injury. i was seen by a police officer the following morning who noticed my injuryand called a ambulance. The paramedics blue lighted me to a local hospital, where i was seen to and x rayed for a number of hours while being held by 2 police officers. I was released back to the police station and told to go to another hospital the next day. Back at the police station they put me in a cell that had cctv and called the police doctor, who was shocked at the way i was treated and told me to sue the police! I wasgiven a NFA and went on my way, but since then i have undergone 2 ops on my head and lost a lot of money taking days of work to vist the doctors/hospital. so im thinking i might take this further???
lambo
- 1-Nov-12 @ 1:53 AM
i was aressted for a fight nearly 2 years ago, i was left in a cell for 7/8 hours with a head injury. i was seen by a police officer the following morning who noticed my injuryand called a ambulance. The paramedics blue lighted me to a local hospital, where i was seen to and x rayed for a number of hours while being held by 2 police officers. I was released back to the police station and told to go to another hospital the next day. Back at the police station they put me in a cell that had cctv and called the police doctor, who was shocked at the way i was treated and told me to sue the police! I was not given a NFA and went on my way, but since then i have undergone 2 ops on my head and lost a lot of money taking days of work to vist the doctors/hospital. so im thinking i might take this further???
lambo
- 1-Nov-12 @ 1:49 AM
If I think I am being investagated by the police with my ex employer if I call the police and ask do they have to tell me.
Frs
- 19-Sep-12 @ 5:04 PM
I have listened to the UK Police Arrest Caution many times on TV and each time I ask myself what it REALLY means, but I cannot fathom it no matter how much I think about it. And if I can't get to what it REALLY means I suspect that many, many others have the same problem. I thought I would just be able to Google a question and get a sensible answer but this has utterly failed. When I closely read the words, the best understanding that I can come to is that an arrestee MUST reveal the WHOLE of his potential defence WHENEVER he is questioned by the Police;if he does not reveal the WHOLE of his potential defence at, e.g., the first questioning then there will be a PRESUMPTION AGAINST HIS INNOCENCE when he appears in court. I sincerely hope that this is not what it REALLY means for it would run counter to the principle of fairness that I naively like to believe has been established as the core of our legal system over many centuries. More than this (as if that wasn't enough) I note that this Arrest Caution is very often delivered to people who are emotionally extremely distressed or who are mentally severely impaired through drugs (including alcohol), or whose first language is not English, and who therefore cannot hope to understand what it means even if it did have some clear meaning;this too runs counter to any reasonable concept of fairness within our legal system. Can someone tell me in simple words what the REAL meaning of the UK Police Arrest Caution actually is? Can someone tell me if the Caution has any legal validity if it is delivered to a person who cannot hope to understand it at the time of its delivery (or, very likely, at any time), notwithstanding that they may answer 'yes' when asked if they understand?
kcod
- 19-Sep-12 @ 10:19 AM
i have read one of these comments about how a person has been examined by a doctor i dont understand why or how they are examined, i thought that only happens in hospital or doctors surgery, so do they mean examine a certain injury, a chat, or is it a routine all over medical examination.
chrissy
- 28-Aug-12 @ 7:16 PM