Your Rights on Arrest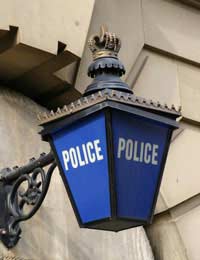 The police can arrest you for a number of reasons, but when they do arrest you your right to freedom is exchanged for a number of other rights that legally protect you while in custody.
At the Police Station
Once you have been arrested you will be taken to a police station. At the police station you have a number of rights that include:
Not to be held for more than 24 hours without being charged. The police can apply for longer periods if they need more time. This can be up to 96 hours if approval from a magistrates' court is granted
Seeing a solicitor who will be provided free of charge
Your family or next of kin to be informed of your location
The police code of practice to be made available to you
The Caution
After your arrest it is your right to be formally cautioned. The caution gives details of the crime you have been arrested for, and also informs you that if you do not mention something when you are questioned that you later rely on in court this may harm your defence. Also, anything you say to the police can also be given as evidence in court if your case goes to trial.
If the police think that they have a strong case against you and have the evidence they need to prove that case in court, you will be given a formal caution. This reminds you of your rights and how your case will now proceed. This usually means sending your case file to the Crown Prosecution Service (CPS) who will decide if the police's case is strong enough to go to court.
Your Rights After Arrest
At the police station you will be questioned. If you are under 17 years of age, a parent, guardian or an adult that knows you such as a teacher must be present. At this stage all you have to do is confirm your name and address. You do not have to answer any other questions. However, if you don't respond to questions this will be noted and if your case goes to court this failure to cooperate could count against you. If your solicitor hasn't arrived at the police station yet, it is your right to wait for them so you can use their legal knowledge to decide whether you should answer a specific question.
Note however, that the police can delay your meeting with a solicitor if you have been arrested for a serious crime and they think that contact with your solicitor could interfere with the case.
The code of practice that you should have read includes details of how the police should carry out their questioning. You are entitled to regular breaks for food and the toilet. Your rights on arrest also state that the police should not use interview techniques that place unreasonable pressure on you to answer their questions.
Your interview will be tape-recorded, or in some cases written notes will be taken. You may also have your fingerprints taken as well as your photograph.
The Charge
Once your interview is complete the police will then decide whether they want to proceed with your case. If they do not, you will be released without charge. If they do want to proceed, it is your right to be given a charge sheet that will give details of the crime you are accused of, where and when your first court appearance will take place, and what – if any – are your bail conditions.
Your Right to Bail
If the police charge you your rights state that you should normally be given bail. However, the police can argue that you should not have bail if:
They think you have given a false name and address
They think you are likely to not come to your court hearing
They think you may leave the country to avoid prosecution
You will appear before a magistrates' court that will decide if you can have bail and if so, any condition you must follow. Note that you will not be eligible for bail if you committed a serious offence such as murder.
Read our article
Police and Court Bail
for more information about what to expect.
You might also like...
so if someone has used my address falsely when arressted and the cps has send letters to my address why haven't they checked to see if that person lives here before letsing that prson go
bongo
- 26-Jan-15 @ 7:14 PM
@rightlyso - sorry, this is hard to advise on, I suggest speaking with your solicitor who should look into this from a professional perspective.
Michelle
- 26-Jan-15 @ 2:39 PM
Sorry if the last comment seemed a bit jumbo. I'll rephrase this. I was charged with the offence of GBH, yet finger printed for an offence of armed robbery i know nothing about. Is this legal and if not what can I do about this ?
rightlyso
- 24-Jan-15 @ 8:02 PM
i have been charged with an offence ofgbh but fingerprinted for 'armed robbery' on record!Is this legal if not what can i do about this
rightlyso
- 24-Jan-15 @ 7:57 PM
@Iz - sounds to me like he may not have been over the limit then if they haven't charged him already.
Rob
- 23-Jan-15 @ 2:49 PM
My son blew over the limit for drink driving two weeks ago but wasn't charged he was took to hospital for a blood test and left the next morning withought charge how long do the police have to charge him
Iz
- 23-Jan-15 @ 12:49 PM
@S - I doubt it, he failed the test therefore he was over the limit.
gerry
- 19-Jan-15 @ 2:02 PM
My friend has been caught drink driving, he blew a 60, so he is over. Although the police have written the wrong details down about the car he was in, such as colour, make and model, could this be used in his defence?
@kez - I'm afraid that you would have to find out that information out via your solicitor who might be able to give a rough guesstimate. It very much depends upon the wider implications and case to answer.
CourtroomAdvice
- 7-Jan-15 @ 10:56 AM
my patner has been arrested for assault having a knife in his posession and threats to kill. he has been bailed until next month. he has a previous conviction for assault but that was 23 years ago. what sentance is he looking at, he is also sufferring from severe depression and anxiety and has been sectioned twice due to this
kez
- 6-Jan-15 @ 11:09 PM
whereabout to new duty get it readily and so as on get the duty in ready condition as last in new sofware and no need give it pity police dept. and get sign . from NEW IPS NEW IAS FROM TRICHY DIST AND SO AS ON ME DUTY IN KANYA KUMARIIAS COLLECTORATE AS SO AS ON LASTKANYA KUMARI DIST IPS AND WHY TO BE IN COURT I JUST SPEAK ABOUT TRICHY DIST IPSDEPT. NOT EVENT TO KANYAKUMARI DIST IPS DEPT. ALTHOUGH GET ME FOR MY TRANSPORTSTRIKE ABOUT IN TREICHY DIST AND ALL OVER TAMILNADU AS AND MD , CHAIRMAN GET MY MD CALL ANY EXECUTIVE OR ANY I HAVE NO TIME TO ARGUE IN COURT AS CAPTAIN NO TIME IAM IN MY INDIA WORLD BOMBING CONDITION AND WORLDEVIL WAR I HAVE NO TIME SO SPEAK ABOUT IPS GENERAL ARE MY ANY PITYSUPERIOROFFICERS THEY ARE WARNING ME ABOUT MY IFS FOREIGN SERVICE DEPT.IFS YAK DAMIDWHAT TWEETER OKAY TAMILNADU IFS,MUMBAI TRANSFER IFS , FOREIGN COUNTRY IFS I HAVENO TIME BYE THEN okay bye then get me any new meetingabout last and then why you all need khathi trinelveli dist then get yohannew meetingin kanya kumari dist fine getit sivakasi andthirupachi also comming whyfine i love all then extra fitting he is a foreign film actor , azim name his friends are also there universe , next upto where mummy and daddy sleep about gov. pity and mose mos where about yoyur all love in palace bye then
vijay illaya thalap
- 1-Jan-15 @ 7:56 AM
@kaz - it is hard to say how long it may take as it is dependent on the gathering of evidence. I have included a link to the CPS about the decisions to charge
here
. I hope this helps.
CourtroomAdvice
- 23-Dec-14 @ 11:53 AM
my son was arguing with my boyfriend the argument got out of hand which leaded to my son picking up a knife out of anger their was that much shouting that my neighbour foned policemy son walked out but wen police came they questioned me and my boyfriend but we gave two different stories that was three weeks ago if they were going to charge my son would it of been done by now if so does that mean they have logged the incident.
kaz
- 23-Dec-14 @ 7:35 AM
@Lou - it is dependent upon the police - see link
here
. I hope this helps.
CourtroomAdvice
- 22-Dec-14 @ 2:59 PM
My sister has ben arested last night for shoplifting in value of 2 pounds.how much they gone to keep her at the station police and wats going to happen whith her after?please help me
gabriel
- 21-Dec-14 @ 9:39 AM
I WAS ATTACKED THIS EVENING POLICE SAID I WAS TO BE ARRESTED BECAUSE I FOUGHT BACK I THEN SAID I COULDNOT VIEWCCTV FOOTAGE IS THIS TRUE?
LOU
- 21-Dec-14 @ 4:38 AM
@jed they didt give me any paperwork so does this still mean I just need to wait and see if anything comes through the post. My other message read wrong due to predictive text
Fingers
- 9-Dec-14 @ 9:13 PM
@Fingers - yes, the paperworks does pretty much what it says on the tin. If the person wants to press charges you will hear in that time.
Jed
- 9-Dec-14 @ 12:32 PM
I was arrested in Scotland for an alleged assult but when I got to the police station I was not interviewed and was given on paper work to let me no what's happening they said I would hear through the post within 28 days if the other person wants to press charges or not has anyone heard of this before ?
Fingers
- 8-Dec-14 @ 11:53 AM
@Rich - yes he/she can still drive up until they are officially disqualified.
Steve
- 24-Nov-14 @ 2:27 PM
Just wondering if someone has been charged with drunk driving and consequently released on bail awaiting sentencing/judgement, would they be allowed to drive in the meantime or would they be automatically banned until judgement is passed at the court hearing?
Rich
- 22-Nov-14 @ 7:16 PM
Thank you for the response, that is so good to know and a relief.
scotty
- 17-Nov-14 @ 11:36 PM
@Scotty - If a police officer interviews you and takes your details, the details may be logged on its computer system. However, nothing will appear on your criminal record unless you are charged and taken to court, or given a caution. I hope this helps.
CourtroomAdvice
- 17-Nov-14 @ 10:09 AM
In Scotland I was taken to the police station and questioned about a crime they thought I'd committed. They said I was being detained under a section of the law I don't recall the exact phrase. However after questioning they said "that was it" and no further action would be taken. My question is this, will this interview show up on any future employment criminal records check? Even if no crime was committed or proven? I have no criminal convictions and would not like this to impact on my chances of future employment.
scotty
- 14-Nov-14 @ 4:01 PM
@Smalls Jr - I'm afraid we can't advise on US law as this is a UK-based site. I hope you manage to sort it out.
CourtroomAdvice
- 3-Nov-14 @ 12:36 PM
I was arrested yesterday for a breach of my house arrest, and the police officer came to the back of the police car and said that he is going to let me go for the weekend but come Sunday night he is coming to deal with my breach, I was just wondering is it legal for him to arrest me 2 days later AFTER the fact he already had me in his custody 2 days earlier?
Smalls Jr
- 1-Nov-14 @ 9:14 PM
I was taken to police station about 7 weeks ago, cautioned/interviewed about a serious allegation. I was released without charged and knew they might confirm my answers with other people.I have just heard they have a statement from another employee I worked with. My question is if they thought I was guilty would they not have charged me at the interview or can they come back and charge my later if they thought I did something wrong. What evidence would they need I was just doing someone a favour .
Sandie
- 6-Oct-14 @ 6:06 PM
Police are very rude . They jump to conclusions without talking to the suspect .Very judgmental and aggressive . They overuse they power and like to hurt people .They think they know the law but they don't have a clue!They like to abuse people . They act against human rights and against code of conduct .Theyenjoy to hurt people,to suffer and to cause unnesessarydistress .Causingpublic to realize that they own the streets but they don't. Police supposed to protect public but instead they the one causing public disorder and destruction to normal life .Assumpsions rather then evidence and conclusions .Only bad people can harm innocent citizens.Great disappointment in public service of police force.Bullying,hurting,hitting,sadistically causing harm is not a way to solve problems.Calm voice should be used instead shouting and kicking and strungling and punching is out of order.Disgrace !!!
aleinad
- 3-Oct-14 @ 10:20 PM
@fish, it is down to you to inform your company of your drink driving offence.
fran
- 1-Oct-14 @ 1:45 PM
I was caught drink driving I blow 53 at police station an charged I have a company car an use it for work do I inform my company or will the court
fish
- 1-Oct-14 @ 1:29 PM